Why Is Taylor Swift So Popular?
It's Taylor Swift's World, We're Just Living in It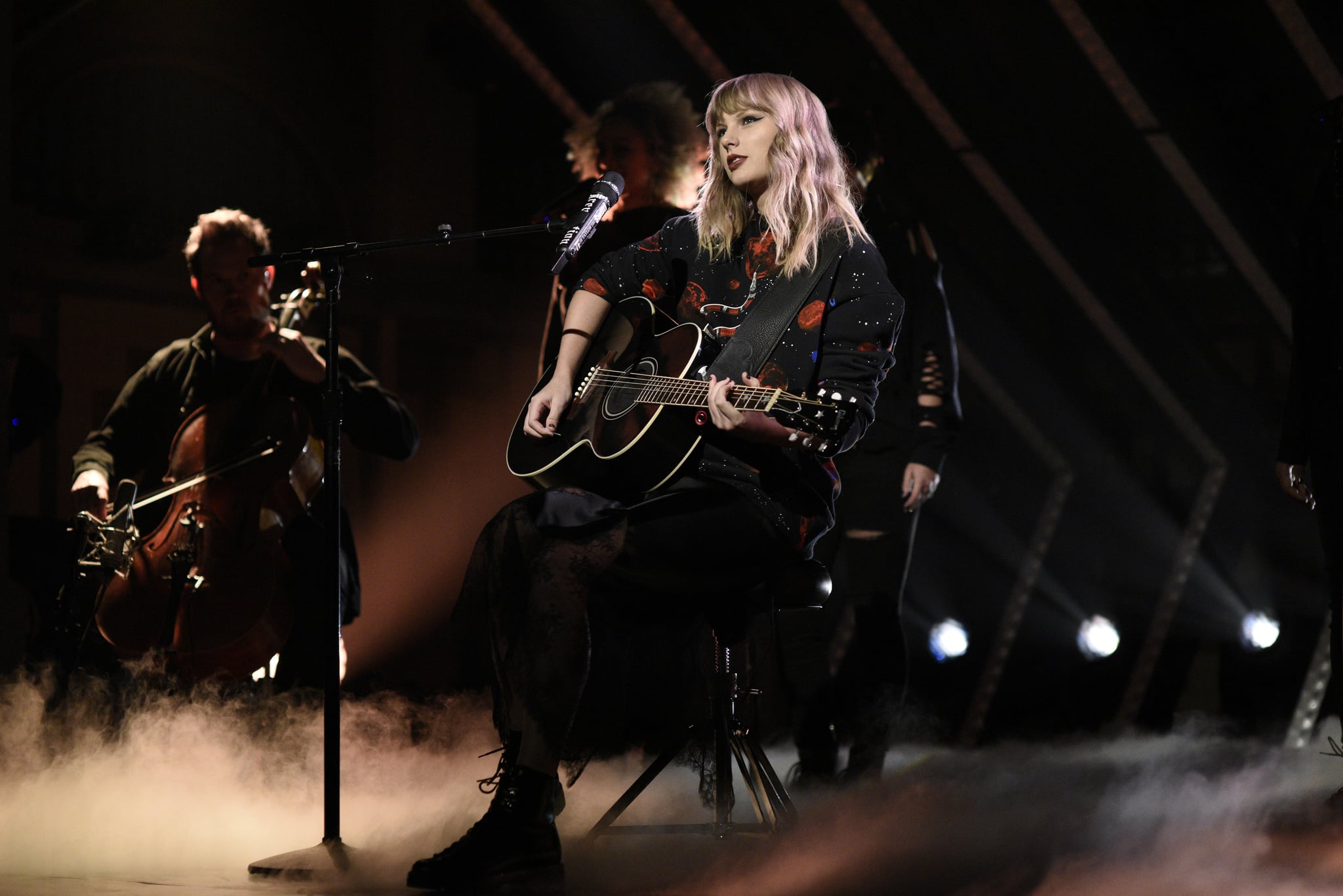 When it comes to Taylor Swift, there are three kinds of people in this world: the loyal supporters, the haters, and those on the fence — whose opinions ebb and flow depending on her latest actions. Regardless of which camp you fall into, guess what? It doesn't matter, because if the release of Reputation has told us anything so far, it's that Taylor Swift always has the last word.
Swift's sixth studio album dropped on November 10, giving the world an insight, at last, into the what she's been up to since largely dropping off the radar for much of 2017. It debuted to glowing critic reviews, and in the US alone, sold over 700,000 copies on its first day of release. Many predict it's on track to hit 1.5 million after one week, in which case, will top the 1.29 million record set by her previous album, 1989, and give Swift four consecutive million-selling albums within a debut week.
Of course, this has been bolstered by the brave move to hold off releasing Reputation on streaming services for the time being. But beyond that, it's a decision that places the control back into her own hands, as well as working to up the value of her music. Sorry (not sorry), folks: if you want any taste of Reputation, you're going to have to buy it. You appreciate a purchase more, after all.
Ever since the release of the first single, "Look What You Made Me Do", Reputation has garnered plenty of what-ifs and will-shes from both fans and the wider public alike. A grudge held for too long. A refusal to grow up. A shift to a sound that seemed to disqualify the genius of 1989. The subsequent "Ready For It?" also seemed to attest to a New Taylor. This clinical dissection was expected, though. Producer and co-writer Jack Antonoff told The Guardian that this was precisely what LWYMMD was designed for: "That was the whole point of the song." But surprise, surprise, as many have, and will come, to know, it was nothing but a red herring, one on which overly reductive assumptions were made, that denoted pettiness as the sole name of the game. Because if you really think about it, how does one become the highest-paid artist in the world with that kind of triviality? Taylor: 1, Rest of World: 0.
Reputation tells a mosaic of a story, or rather, Taylor Swift. The lengthy prologue, wherein she wrote (the pretty great quote, IMO), "Humans are intrinsically impossible to simplify", served as an acute snapshot of what would follow. There are two dynamics to the album, brash beats and brutal honesty on one, and the other, a return of the classic Swiftian creed — all soaring melodies and intimate lyricism. The former takes a stab at her enemies and battles fought, and the latter, a tale of falling in love – likely, one presumes, with Joe Alwyn. On paper, they seem unable to exist in tandem, but together, bring depth, vulnerability and unexpectedly, maturity to the record.
This is a New Taylor, but not the one many envisioned, or tabloids had hoped to pounce on. Her transition from country sweetheart to fully-fledged pop princess may have begun with 1989, but it's been cemented with Reputation, a sound which now has expanded to include synth-pop beats punctuated with R&B influences. She hasn't emerged from these said battles unscathed, she's airing her grievances, and letting her work speak for itself — each time, she's shown, with something different. The truth is, as much as we speculate, we'll never really know who the songs are about. But the magic of it all lies in Swift's ability to make the most mundane parts of life, or experiences unique to her, somehow, still universal.