Wicked Book by Gregory Maguire to Become Eight Hour Miniseries on ABC
Wicked to Be Adapted as a TV Miniseries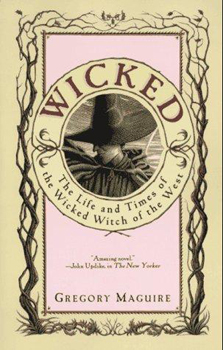 Wicked is going to try defying gravity on TV: it will be made into a miniseries courtesy of Salma Hayek's production company. The series will be an eight-hour TV event and will air on ABC in the US.
Although the musical is wildly popular (and is already getting its own movie version), this project will be based on Gregory Maguire's original book and not the Broadway play. It's good news for those who wanted to see an adaptation straight from the novel.
What do you think of the decision to base the miniseries on the book and put it on the small screen? Do you have any casting ideas?