Would You Be Excited to See Lauren Conrad Back on Reality TV?
Would You Be Excited to See Lauren Conrad Back on TV?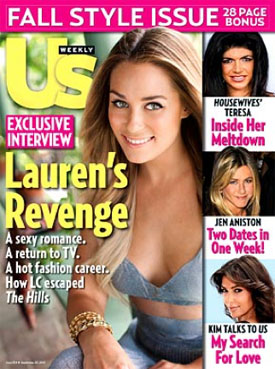 Lauren Conrad opens up in this week's issue of Us Weekly about a possible return to reality TV. According to the article, LC is shopping around a new show, which networks are already fighting over. In the past Lauren has said she's only interested in another series if it's on her terms and without the sometimes-fabricated drama of The Hills. It's been a year and a half since she left the MTV show that made her a household name and since then Lauren has expanded her Kohl's line and become a best-selling author with her LA Candy trilogy. She's also releasing her style book this October and re-launching her Lauren Conrad clothing collection. She gives us peeks at her personal life with cute twitpics, but still keeps her long-term relationship with boyfriend Kyle Howard very private. That probably wouldn't change with another small screen venture, but tell us—would you be excited to see Lauren Conrad back on reality TV?