Young Hollywood: Bella Heathcote Interview on Picking Roles, Moving to LA, and Cannes Film Festival
Young Hollywood: 5 Minutes With Bella Heathcote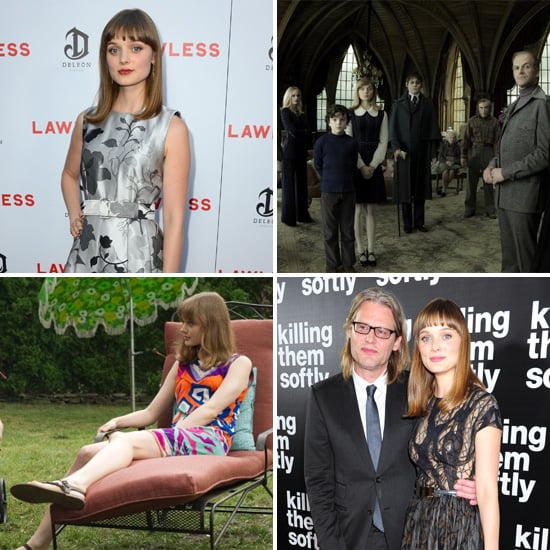 Young Hollywood is taking over PopSugar Australia this week, and we're kicking it off by checking in with one of Australia's rising stars, Bella Heathcote. The 24-year-old Melbourne native, who was awarded the Heath Ledger Scholarship in 2010, kicked off her career in the 2008 Aussie film Acolytes before scoring a recurring role on Neighbours as Amanda Fowler. This year she earned an international audience as Johnny Depp's love interest in Tim Burton's Dark Shadows, which also stars Michelle Pfieffer and Helena Bonham Carter, and next up she has Not Fade Away.
Bella has also experienced one of the downsides of a rising profile: she made headlines for being reported as the girl in the middle of a Brad Pitt and Angelina Jolie cheating story, but she had never even met the actor at that point (she has now). In fact, Bella is happily partnered with Andrew Dominik, Brad's Killing Them Softly director, and despite what her IMDb page might say, she's not in the movie. We caught up with Bella to talk about the Cannes Film Festival, picking roles and adjusting to life in LA — check it out after the jump.
After those rumours about you and Brad Pitt, have you met him?
I met him in Cannes when I was there with Andrew for Killing Them Softly, but prior to that I hadn't met him.
How was that whole Cannes experience?
It's pretty . . . It's Jekyll and Hyde. We stayed at [Hôtel du Cap], and that's beautiful, and it's in an incredible part of Cannes. And then you go into the city centre, where it's all happening, and it can be pretty scary.
As someone who's still in the early stages of her career but has already had some amazing roles, how do you pick your roles?
I'm conscious of it because it's not just what you do, you've also got to stand by it and you've got to promote it. I don't know, it would be awful to do something that I wasn't proud of.
Do you have a dream role?
I have lots of dream roles — I don't have one in particular.
Has it been easy to adjust from life in Australia to LA?
It's easier than I thought because there are so many people there who are in the same boat. Everyone kind of gets it.
What's the best advice you've received so far?
I think Andrew gave me the best advice I've received so far, which is, 'Your nos shape your career as much as your yeses.'
Any chance of you guys working together in the future?
Oh, fingers crossed!
Sources: Getty, Warner Bros., Paramount Pictures, Belinda Rolland