Young Ryan Gosling Pictures And Hottest Photos And Videos
Look Back at Ryan Gosling's Heartthrob Evolution
Ryan Gosling is a dad! Actually, let's rephrase that: Ryan Gosling is officially a hot dad. He's been winning hearts and weakening knees for two decades, charming fans on screen and off with his witty one-liners and swoon-worthy smirk. Back in the early '90s, he captured the crowd's attention at a talent show before bringing his smooth moves to The Mickey Mouse Club. From there, Ryan became a teen heartthrob, a romantic leading man, and a fan favourite so lovable that people actually petitioned for him to be People's 2011 Sexiest Man Alive. Going all the way back to his adorable days on the Disney channel, take a look at Ryan heartthrob evolution from adorable crooner to Hollywood's hottest DILF.
He had the moves early on.
For a 1991 talent show, Ryan belted out "When a Man Loves a Woman" before dancing alongside his sister and busting a serious move to "Everybody Dance Now."
He had the whole smoulder thing down pat, too.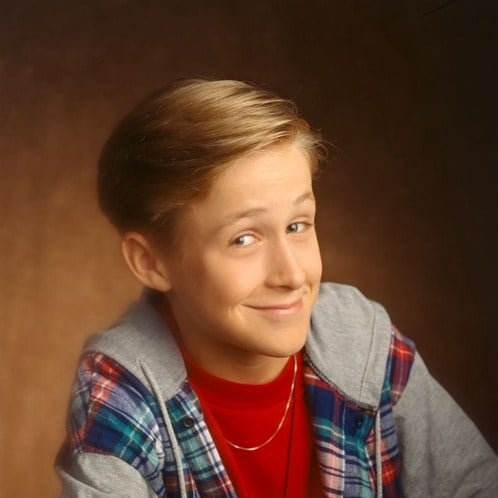 This is basically the prequel to the "Hey Girl" meme, starring a chain necklace and a flannel hoodie.
And he perfected the wink at a young age.
Ryan gave an onscreen tour of his hometown — Cornwall, Ontario — for The Mickey Mouse Club, bringing his dog Smidgen on a walk, visiting a local corn fest, and playing a little basketball with his friends before ending the video with a wink.
Seriously, though, how cute is he with the dog?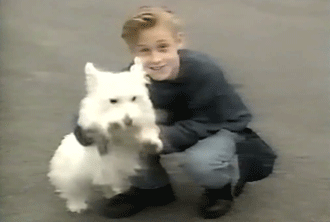 So cute. It's a lot to take in.

He also held his own alongside
Justin Timberlake

.

During an opening segment on The Mickey Mouse Club, Ryan teamed up with an overalls-clad Justin Timberlake to welcome the group Xscape to the show. Not even JT's charisma could outshine Ryan.
And he bounced back from a
Britney Spears

diss.

Channelling his inner news anchor, Ryan was featured in a segment on The Mickey Mouse Club called "The McCullen Report." Unfortunately, in this episode, it was a dating tragedy when young Britney Spears turned him down, but Ryan kept his cool, joking about her "lizard breath." Burn!
He totally could have done the whole boy-band thing.
Singing "Cry For You" with NSYNC's Justin Timberlake and JC Chasez on The Mickey Mouse Club, Ryan had the same smooth moves as his boy-band counterparts. Bonus points for his suave solo moment:
He showed off his smirk with the best of them.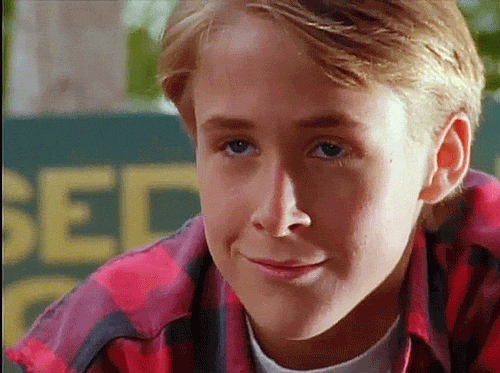 Ryan really brought out the smooth stares in Are You Afraid of the Dark?
In the early days, he could even channel British charm.
Ryan made an appearance on the show Road to Avonlea in 1996, getting in some early practice on the whole shirtless thing while doing his best British accent.
By 1998, he was an actual god.
Ryan starred in Young Hercules, and just look at that blue-steel smoulder! In 2013, he quipped that it's the performance he's most proud of, saying, "I had a fake tan, leather pants. I was fighting imaginary monsters — they weren't really there, but I was acting like they were there."
And through it all, he somehow seemed both humble and confident.
Ryan joked about his workout routine on the set of Young Hercules, saying, "I've been working out at the gym. Can't you tell?"
He was a bona-fide teen heartthrob.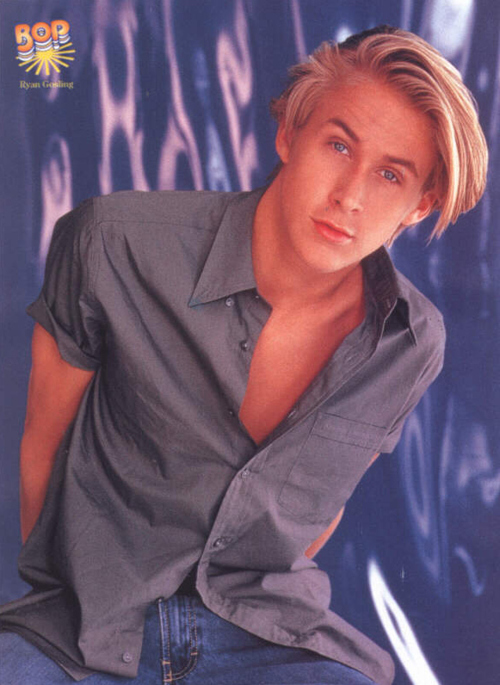 Blonde highlights, unbuttoned shirt — Ryan really went for it, you know?
And lest you forget, he really did have the moves.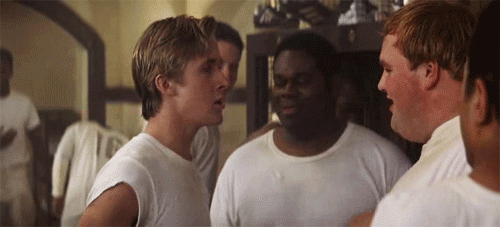 Just check out that shoulder shimmy in Remember the Titans.
Plus, he made a denim shearling jacket look good.
At the 2001 Sundace Film Festival, baby-faced Ryan rocked a denim jacket that paired very nicely with his smirk.
And he won over
Sandra Bullock

.
While filming Murder by Numbers, Ryan swept his co-star, Sandra Bullock, off her feet, dating the A-list actress and cuddling up to her on the red carpet at The Believer's LA premiere in 2001.
He didn't take himself too seriously.
Even as he rose to fame, Ryan wasn't afraid to let loose, making this hilarious facial expression during the 2003 Deauville Film Festival.
Then there was that whole The Notebook thing.
In which all of us decided that we would definitely get in the water for Ryan. In fact, yep, we would go just about anywhere for him.
He even charmed during the audition for The Notebook.
As if The Notebook isn't heartwarming and heartbreaking enough, Ryan's comments in a 2004 casting tape feature confirm that he was just as sweet off screen, too.
And he perfectly embraced the bad-boy look.
As he grew older, Ryan shed the Disney image and showed off a more bad-boy style, taking the mic at the 2004 Movieline Young Hollywood Awards in a leather jacket. Sly smile included.
And then — drumroll — he kissed Rachel like that.
When Rachel McAdams and Ryan won best kiss at the 2005 MTV Movie Awards, they reenacted their epic kiss from The Notebook. Lindsay Lohan's reaction said it all:
He showed us he can let loose.
At the 2010 Sundance Film Festival party for Blue Valentine, he went tubing in the snow, just because.
And then he laughed, smiling like this.
No big deal, just looking good in yet another denim jacket.
Did we mention Cannes?
Because at the 2010 Cannes Film Festival, he charmed big time.
Just look at this.
How cute is his onscreen daughter, Faith Wladyka?
And also this.
Too much.
The movie brought out epic smoulders, too.
Slightly depressing or not, Blue Valentine gave the world some gorgeous Ryan moments.
He also looked good behind the wheel.
Ryan took a more serious turn in Drive, and we didn't hate it.
And the world may have stopped with his Dirty Dancing scene.
Cue hearts melting everywhere with Crazy, Stupid, Love.
He even held his own against Clooney.
Oh, OK. Nothing beats the Gosling-Clooney combination at the 2011 Ides of March premiere.
And he definitely made gangster look good.
Suited up, Ryan was all charm and smooth talk in 2013's Gangster Squad. Cheers to that.
So, to recap,
Ryan Gosling

went from this:
To this: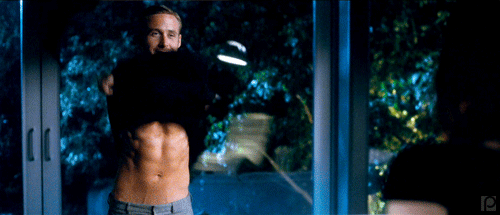 And this:
And ohmygod, this:
Seriously, can you stand it?
Too much?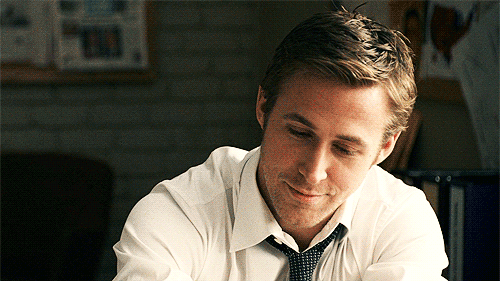 Remember this?
Can you handle the puppy-dog eyes?
Neither can we.
Swoon. The end.