Younger Season 5 Questions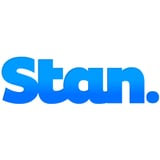 Are you #TeamJosh or #TeamCharles? You've got one week to make up your mind because the brand new season of Younger premieres exclusively on Stan on June 6, the same day as the U.S. So now if you'll excuse us, we'll just be re-watching Season 4 in its entirety until Season 5, Episode 1 drops. . .
You guys, Younger is back! The brand new season will premiere on June 6 exclusively on Stan in Australia — the same day as the U.S.
For those not familiar, the critically-acclaimed show was created by Darren Star (the man behind Sex & The City, no less) and follows 40-something single mum Liza, who poses as a 20-something to land a job at a New York book publisher. Almost immediately, she falls into a love triangle with her older colleague, Charles, and a 26-year-old tattoo artist, Josh. And of course, it goes on to become a lot more complicated than that.
To say we're hanging out to discover the aftermath of what went down in Ireland after the season four finale is an understatement . . . Not to mention the constant threat of Liza's big secret being revealed even further.
If you're up to date with the drama and, like us, are patiently waiting for June 6 to roll around, read on for every question that we hope — no, need — answered in season five of Younger.
And if you haven't yet watched the finale — spoiler alert! Stop reading immediately and go stream it, stat.