Adrian Is "Falling in Love" With Becky on The Bachelorette
Adrian Said He Was "Falling in Love" With Becky in the Bachelorette Finale & OK, Sure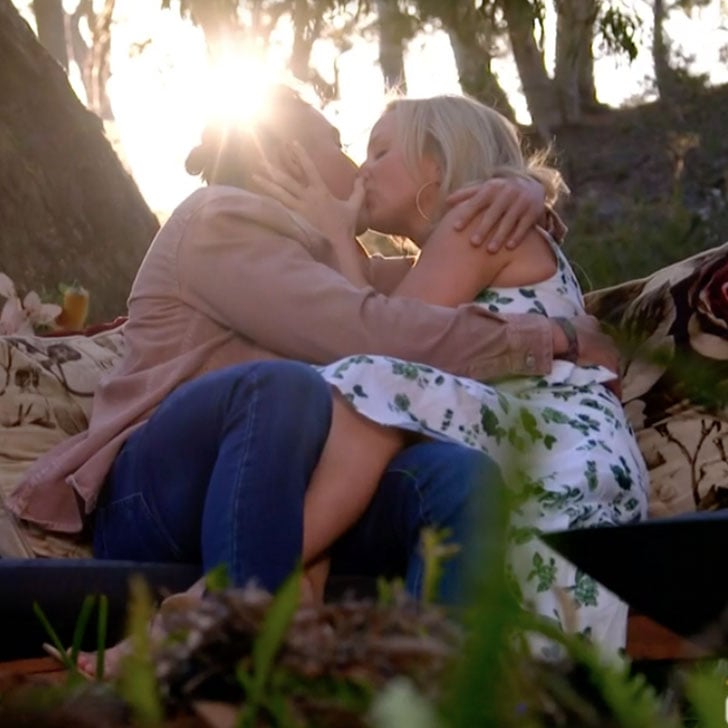 Becky arranged to rub mud all over Adrian — and for him to do the same to her — on their final date on The Bachelorette. Of course, it ended with the couple snogging intensely under a waterfall to wash off the mud (and it made viewers a little uncomfortable).
Picnicking together afterwards, Adrian said he had some "pretty good feels" about his relationship with Becky. Like he has before, he talked about how much he likes the way she looks at him, rather than talking about the qualities he appreciates in Becky.
"Chemistry is undeniable," Becky said, but floated that "passion" might not be enough to sustain a serious relationship.

But Adrian was quick to put her mind at ease. "I can honestly say Becky that I am falling in love with you and you make me feel so special and so comfortable and everything is just so easy and natural. I've been chasing that feeling and feeding that fire this whole time with you and I wanna keep doing that with you.
"I want you to be my girl," he added.
Will Becky choose to chase an instant connection with Adrian rather than the seemingly flat intimacy she has with Pete? We'll know soon! But it doesn't seem super likely considering Adrian's partying in Byron the other week . . .