All About Women for International Women's Day
All About Women in Sydney This Weekend Promises Feminist Discussion & Empowerment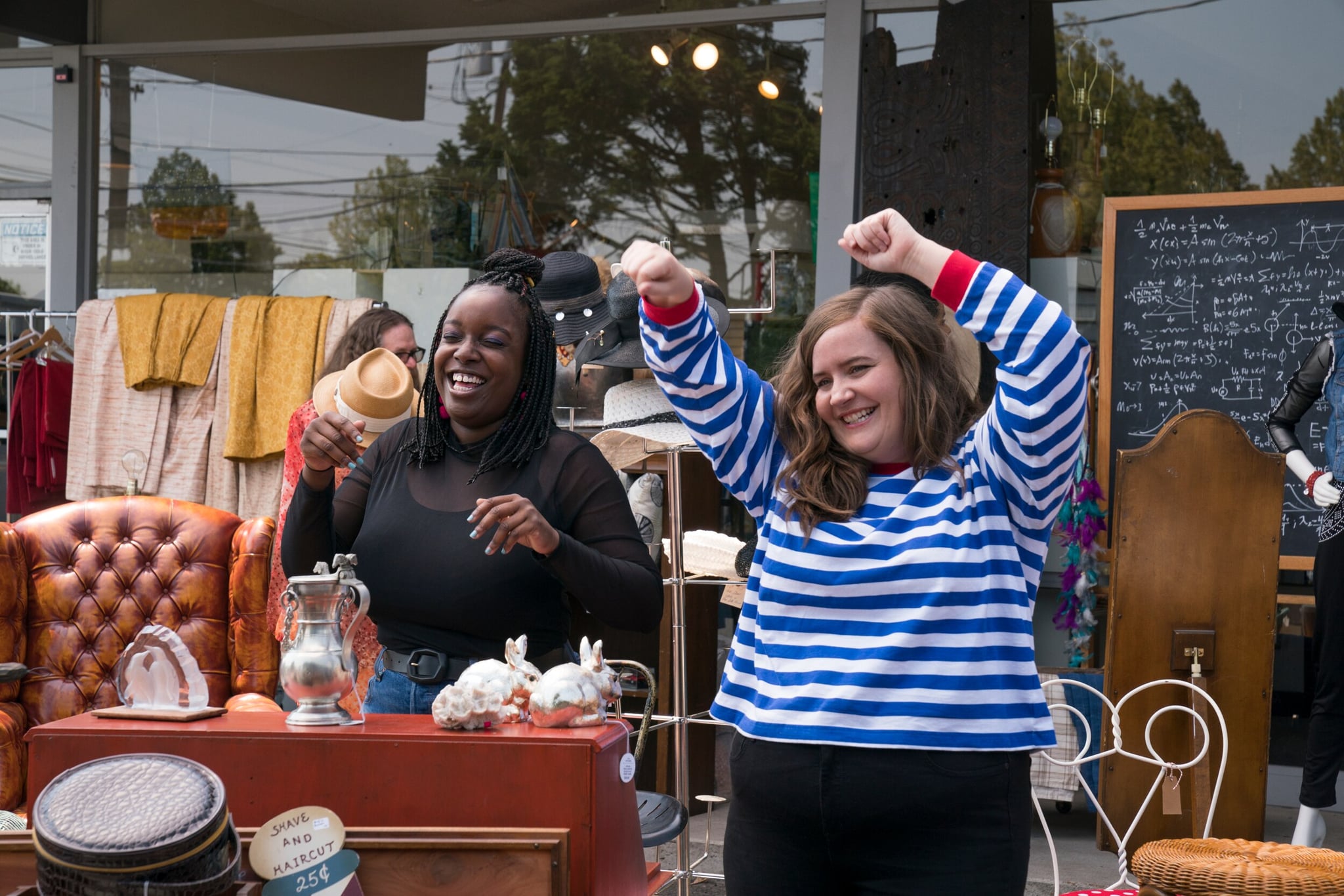 Sydney Opera House hosts their annual All About Women festival this weekend, in line with International Women's Day on Sunday.
Over the last eight years the festival has seen speakers like activist Piper Kerman, whose memoir formed the base for Orange is the New Black and artist Miranda July, travel to Australia to deliver keynotes and engage in vibrant panel discussions.
This year is no different, featuring writer Lindy West, whose book Shrill was adapted into a TV show of the same name, starring Aidy Bryant, and Chanel Miller, sexual assault survivor and writer of last year's Know My Name. Miller was the victim in the infamous Brock Turner assault case, where he was sentenced to just six months, because of his "bright future". Miller's victim impact statement was published by Buzzfeed in 2016, and was read 11 million times in four days.
Other subjects explored through the festival include the women who joined the Islamic State, as told by Pulitzer-nominated journalist Azadeh Moaveni, and the unknown women who contributed to the study of astronomy, by Jo Dunkley.
All About Women also features homegrown writers and speakers, including Clementine Ford and Flex Mami, on finding your voice, Yael Stone, Amelia Telford and Jean Hinchliffe on climate activism, and Jill Stark, Shannah Whan and Yumi Stynes on our relationship with alcohol. Women will be talking about cultures of abuse, abortion law reform, conceptions of beauty, and gender trouble in science and tech.
If you've only got the attention span for movies — same — the festival is putting on Saturday screenings of Australian director Gillian Armstrong's Starstruck, and Thelma & Louise, followed by panel discussions. There's a storytelling session, Generation Women, with Jane Caro, Melina Marchetta and more. There's even a free event where you too can contribute, Conversations with Feminists, an ongoing discussion with a revolving list of participants: festival attendees, speakers and prominent Sydneysiders. Plus there's outdoor photography from South Sudanese artist Atong Atem and workshops teaching you about everything from African head wrapping to making your own essential oils, and how to write by novelist Charlotte Wood.
If you're looking for a little bit of inspiration from other strong women this weekend, you can find out more and grab tickets to All About Women here.