Are Matt Agnew and Connie from MAFS Dating?
Bachelor Matt and Connie from Married at First Sight Are Apparently Into Each Other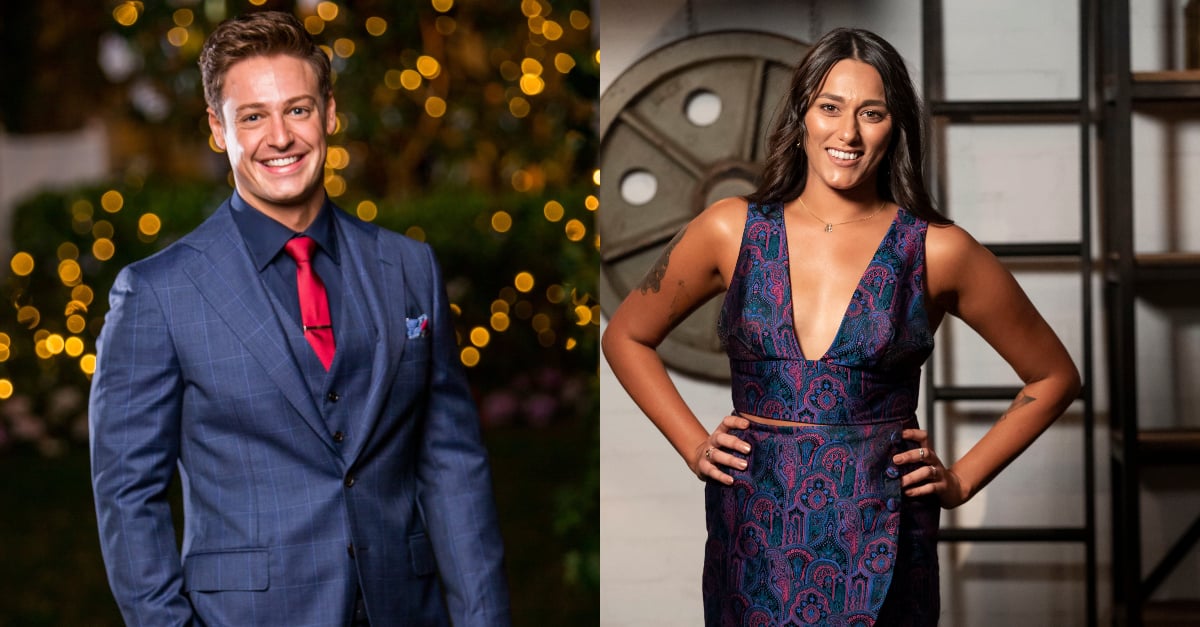 Today's gossip is a glorious reality TV science nerd mash-up: Connie from Married at First Sight and 2019 Bachelor Dr. Matt Agnew reportedly "hit it off" when they met at an event in Melbourne a few weeks ago, according to OK!.
A fellow guest tells the rag that the aspiring marine biologist and astrophysicist/data guy, who are each based in Melbourne, were chatting for ages at the function. "They seemed to really hit it off. There was definitely some serious chemistry between them."
Dr. Matt and Bachelor winner Chelsie announced their split on Instagram in November last year, two months after the finale aired. "For Chels and me, our relationship hasn't translated from filming to the real, every day world as we had hoped," Dr. Matt wrote, dismissing the idea that there may be an 'other woman'. "It's no one's fault, it's just life.
"Chels and I have made some beautiful memories together that I'll always cherish, and I wish her nothing but the absolute best."
Chelsie wrote: "Matt showed me what it was like to be respected in a relationship and I am so thankful for that. However, it saddens me to say that we are no longer together. I wish him nothing but the best. I'm sorry to those that were invested in our relationship."
Meanwhile, we've been watching Connie get rejected in slow-motion on Married at First Sight, continuing to write "Stay", despite the palpable disinterest of her TV husband, Jon.
On Instagram last night, Connie explained her choice to "Stay" with Jon in the final commitment ceremony — to see the "experience" through to the end. "As I was sitting on that couch, I wanted it to swallow me whole. I couldn't breathe or talk. I was so terrified to open that card to reveal my answer. All I could think is 'What will people think of me?'
"But it's not about hope anymore, and it's not about him either. I'm not chasing after something that isn't there. It's much deeper than that now."
Here's hoping these two have managed to find the kind of nerdy love they've been looking for.