Are Stacey and Seb From Married at First Sight Together?
There's a New Spicy MAFS Rumour that Stacey and Seb Are Now Dating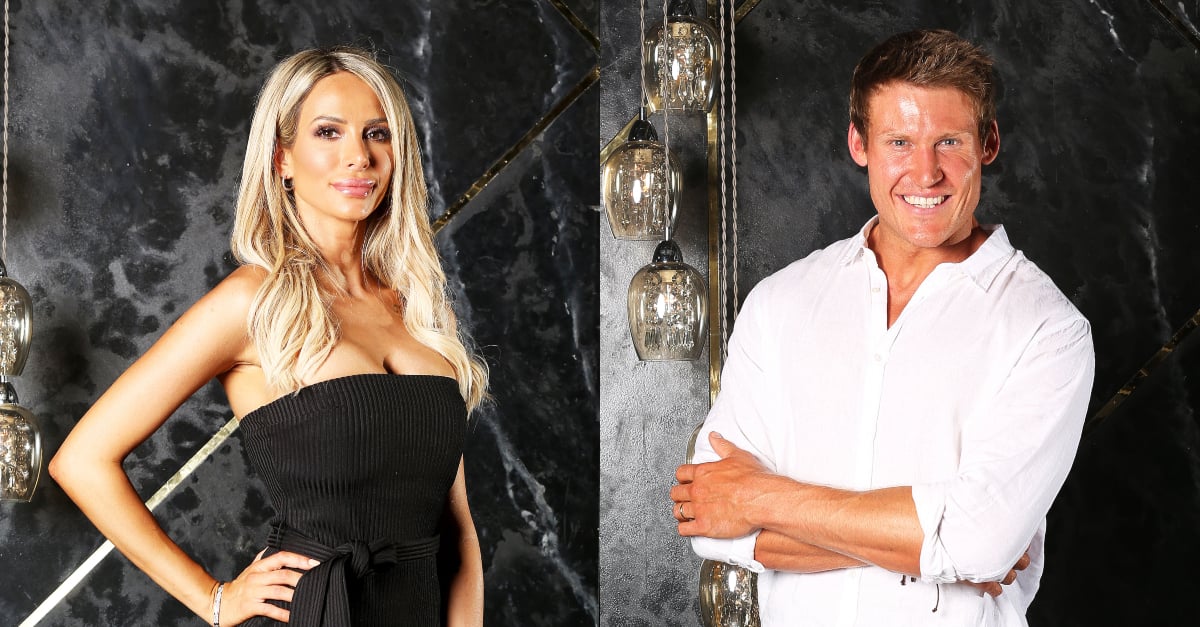 Now that we've reached the final episodes of Married at First Sight, rumours about which couples have lasted until now are in full flight. Sadly, the latest relationship casualty, according to the tabloids, is Liz and Seb, who on the show seemed to only have eyes for each other.
A source has come forward to New Idea to spread the goss that Seb and Stacey have been getting together at home in Adelaide: "Seb and Stacey started meeting up regularly when Stacey's marriage to Michael was falling apart.
"She used him as a shoulder to cry on during a really difficult time and things just started to develop from there."
The source says that Stacey is thinking of introducing Seb to her young sons. "It's still early days but things are going well. They are hanging out whenever they can and they really enjoy each other's company," the source said. "They've developed a genuine connection. Stacey can see a real future with Seb and he's fallen hard for her too."
She apparently "can't wait until she's got the green light to go public with Seb", after "trying to separate herself from Michael for a while now by making no secret of the fact that they are no longer together and slamming him whenever she can".
Friends of Stacey have said that the MAFS bride is trying to date someone counter to her usual type, which she described in her audition video as big and tattooed.
"She's trying something — or should I say, someone — completely different to what she would usually go for. And it seems to be working out for her this time."
Lizzie's friends meanwhile say that the returning bride "can't believe this has happened again". "She's completely heartbroken because she truly thought Seb could be The One.
"But it's even harder for her because she considered Stacey her closest friend on the show. She's shocked she would throw their friendship away for a guy, especially considering how strongly she defended her during filming."
The friend went on to say that Liz and Seb are under contract to stay together since the "experiment", so have had to pretend to be an item even as Seb spends time with Stacey. "It's extremely hard for her to act like they are still madly in love. She's putting on a brave face and doing what she's contractually obliged to, but behind closed doors, she's distraught."
But this friend reckons Seb might stay with Liz "to boost his profile". "She is very well-liked by the public so he's being very careful about how the situation plays out. But eventually, he's going to have to choose one or the other."
Could this be true? We certainly hope not. But it would fit with the partner swapping, cheating rumours that have plagued this whole Married at First Sight season.