Are Timm and Brittany From Paradise Still Together?
Brittany and Timm From Paradise Confirm Their Split & It Sure Sounds Like It's Timm's Fault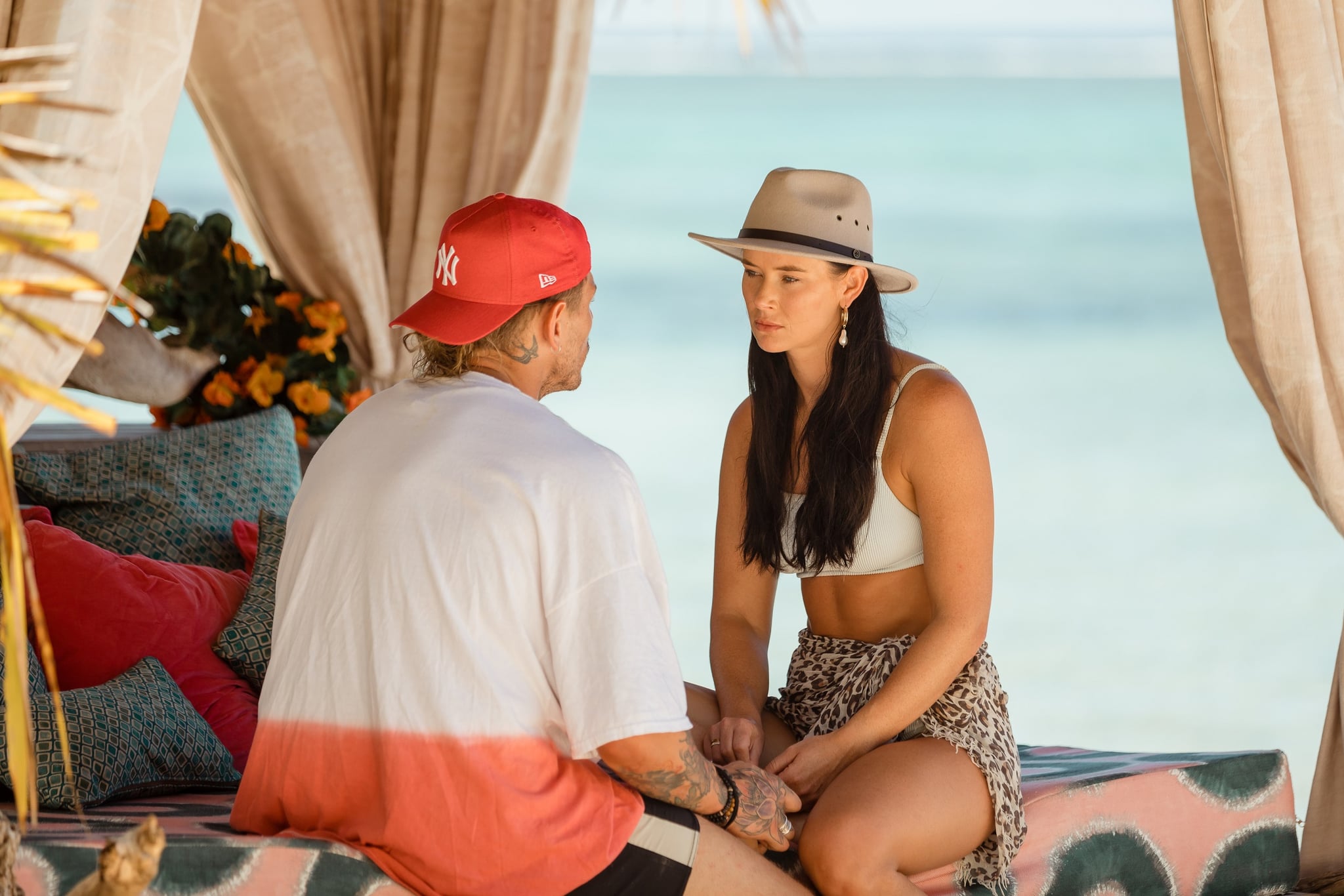 Bachelor in Paradise lovebirds Timm and Brittany didn't manage to make their relationship work after leaving Fiji, writes 10 play. Timm asked Brittany to leave with him on Monday night's episode, telling her that while he was "struggling" in the environment and he wanted to see how their romance would develop in the outside world.
"I want to leave with you and I want to try a relationship on the outside," Timm said, the morning after a dramatic bula banquet descended into shoving between himself and Matt Whyatt. "I think this place is not the right place for me at the moment."
"I'm not staying here without you," Brittany replied. "I want to leave too."
The pair quickly developed an intimacy on the show, despite initial misgivings from Brittany about Timm not really being her type. Timm took Brittany on a three-way date with Brittney Weldon where he told her about her beautiful eyes. Timm even stayed for her after he almost walked out when he was called out after his meddling at an early bula banquet, and gave her an out-of-ceremony rose when he needed to leave Paradise to attend a wedding but wanted to continue dating Brittany.
But Brittany told 10 play that Timm "became a different person" after he left the show. "The second he got outside . . . he was not the person I had just spent the last month with . . . He was just a different human and . . . I was just so disappointed, so exasperated by the whole thing."
In Fiji, Brittany said, Timm "promised [her] the world": "I was his 'ride or die', I can't tell you how many times he said that.
"He wanted to start something with me on the outside, that I was the best thing to happen to him, all this stuff."
Brittany never heard from Timm when she reached out after the show — he "ghosted" her and blocked her on social media.
"I checked in on him a lot, I'm big on mental health, I wanted to make sure he's OK and I said, 'Let's stay friends and in contact.' I never heard from him again.
"He ghosted me. Blocked me on everything. I just thought this speaks volumes, I'm still trying to look out for you and you can't even give me the time of day."
Timm said to 10 play that he was struggling with his mental health going straight from The Bachelorette into Paradise — and his relationship with Britt failed because he needed to tackle his "demons" in the outside world.
"Britt was definitely a safe space for me in there, and I did think it was very real in there, but I was battling some demons in myself [in Paradise] and I think I took them into the outside. That's why me and Britt didn't really work."
He said it was too much to handle being in the public eye after the Bachelorette finale and hiding his relationship with Brittany. "It was too much for me," he said, adding that he "thought [he] was a rockstar", partying and revelling in his newfound fame.
"Unfortunately I did hurt Britt . . . It's not how I wanted it to be."
Neither Timm or Brittany have posted to Instagram about their split, but it was long rumoured, with neither really posting any loved up pictures during the season. Timm's also recently been photographed by the Daily Mail kissing his ex-girlfriend, whom he dated for seven years, Briana De La Motte, and told 10 play that he's "happily in a relationship".
Brittany, meanwhile, is still single, joking "if anyone wants to slide into the DMs . . ." but acknowledging that she's unwilling to "settle" for just anyone. "I'd rather just cruise along on my own until the right person comes along. They just haven't yet."
Here's to these two finding the love they're looking for — even if it's not with each other.
Bachelor in Paradise airs on Network Ten, Sunday to Wednesday. Join us at our Facebook group Pass the Popcorn to gab about all things reality TV.