Are Zac Efron and Vanessa Valladares Engaged?
In Equal Parts Happy and Crushing News, There's a Rumour Zac Efron and His Aussie GF Got Engaged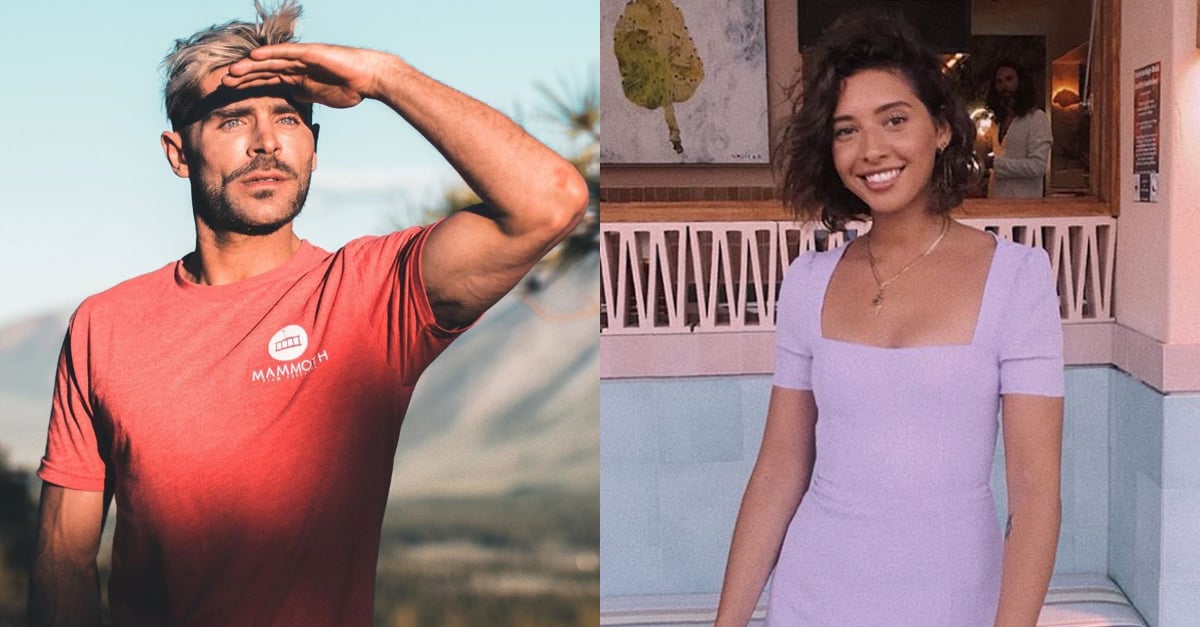 A report from Woman's Day this week claims that Zac Efron proposed to his Australian girlfriend Vanessa Valladares after his 33rd birthday party in Byron Bay on October 16.
Their source said Zac had given her a ring made for her. "He gave it to her after the party — it was incredibly romantic. Neither of them are saying much about it, but there's no doubt it was some kind of unofficial engagement."
The Daily Telegraph shared photos of celebrities arriving to Zac's birthday earlier this month, including The Voice host Renee Bargh, Kyle Sandilands and his girlfriend Tegan Kynaston, Craig Hemsworth (Chris and Liam's dad) and tennis player Pat Rafter. Chris and Liam Hemsworth and Melissa McCarthy, who is in Australia to shoot the movie Nine Perfect Strangers, were also reportedly invited.
On his radio show with Jackie O last week, Kyle offered some insight into the happy couple's relationship, saying that Zac and Vanessa seem "really settled and nice". "He absolutely loves Australia. He's in love with this girl, Vanessa. They're a beautiful couple. They do everything together. They're just sweet."
He added that Vanessa had actually organised the surprise party and extended an invite to Kyle. "Vanessa invited me. You couldn't get a lovelier, sweeter girl. She knew everything, and she put everything together. She's a sweetheart."
Zac and Vanessa were spotted holidaying on the Gold Coast last week and in Sydney at the start of the month. The couple met at the General Store cafe in Byron Bay, where Zac has been living since at least March.
"They started hanging out in July and recently took a ski trip together," a source told People. "You can tell that they are having fun. She spends a lot of time at this house."
It definitely seems like these two are smitten! And we're more than a little jealous . . .