Australian Ninja Warrior 2020 Show Details
Australian Ninja Warrior Season 4 Is Going to Be a Little Bit Different — Here's How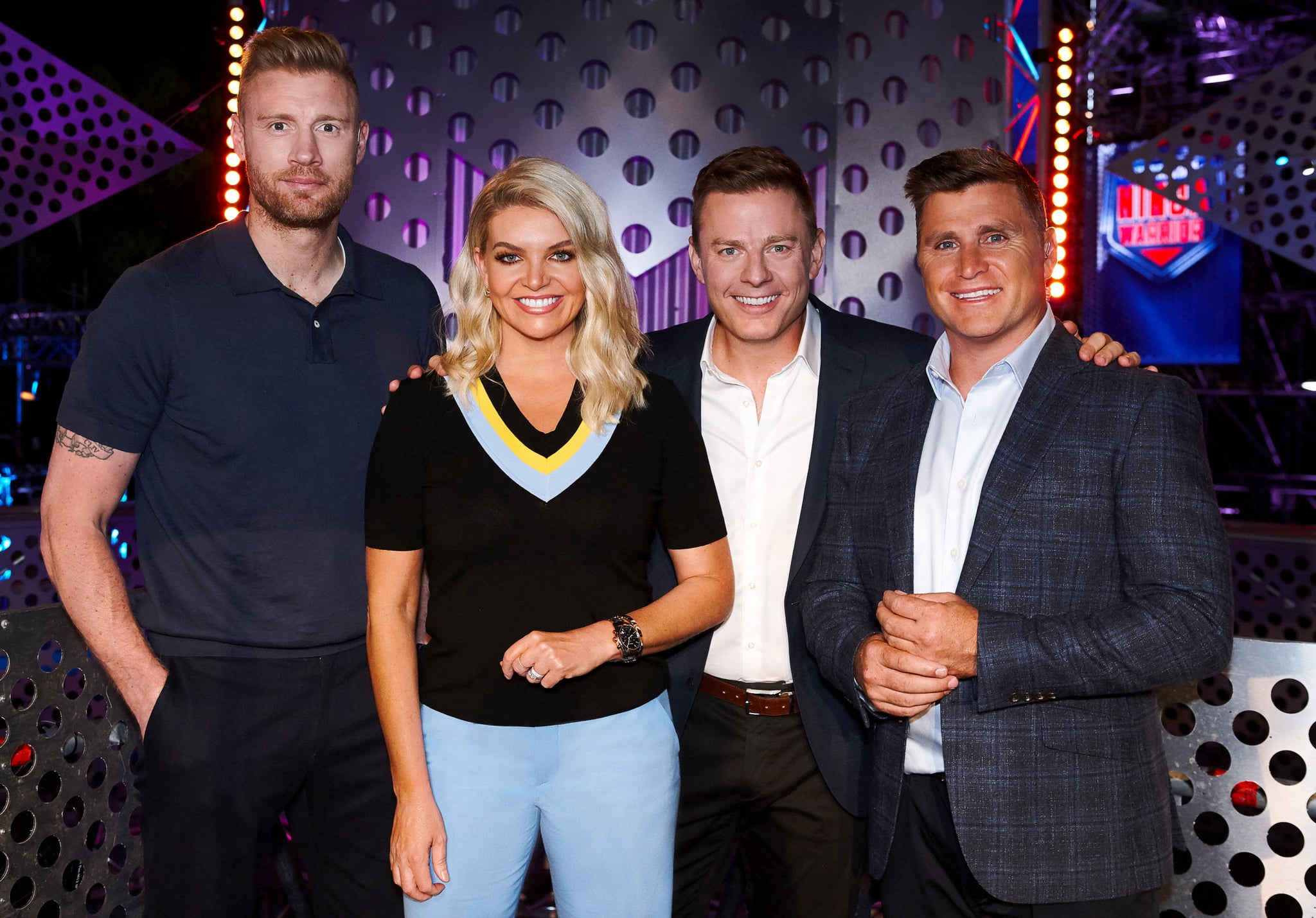 Australian Ninja Warrior returns for season four on July 26, and we're keen to see how this year's set of "ninjas" fare on the hectic obstacle course, as they attempt to become the very first person to conquer Mount Midoriyama.
We can expect a revised obstacle course and the return of some fan favourite contestants who all hope to become Australia's first Ninja Warrior. We are already impressed at their physical prowess.
Here's what we know about Australian Ninja Warrior in 2020:
Who will present Australian Ninja Warrior season four?
The play-by-play announcers for season four are journalists Rebecca Maddern and Ben Fordham, with former test cricketer Andrew Flintoff as the sideline reporter. Former AFL player Shane Crawford has also joined the presenting team.
Where is Australian Ninja Warrior season four filmed?
The brand-new, purpose-built course is located at Melbourne Showgrounds.
What will the Australian Ninja Warrior season four obstacle course be like?
Season four promises tougher, reimagined obstacles and the addition of a "Power Tower". Every night, the two fastest contestants will compete against each other on the four-storey high tower, to earn a time advantage in the semi-finals.
In the semi-finals, the fastest-furthest contestants will compete against each other on an even more difficult Power Tower, to win themselves a re-run in the Grand Finals.
Who is competing in Australian Ninja Warrior season four?
140 Australians have been training for this year's Australian Ninja Warrior season. These athletes are of all shapes, sizes and ages — mums and dads, tradies and farmers, students and business owners from all over the country.
Fan favourites from last year who are returning include "Flashlin' Ashlin" Herbert, Olivia Vivian, and season three winner Charlie Robbins. Charlie would be looking to complete the course, after failing at stage three in 2019. Other Ninja Warrior veterans will join them, as well as a group of newbies.
What is the prize for Australian Ninja Warrior season four?
Aside from the glory of winning season four, the person who goes furthest on the course in the fastest time receives $100,000, and, if they conquer Mount Midoriyama will win a total of $400,000 and the title of Australia's first Ninja Warrior.
How has Australian Ninja Warrior season four been impacted by coronavirus?
There will be no live audiences for Australian Ninja Warrior due to the social distancing requirements of the pandemic. Only close friends and family of contestants were able to attend. Production also implemented social distancing and hygiene protocols.
Rebecca needed to self-isolate after coming into contact with Richard Wilkins on Today, TV Tonight reported. She was replaced by Shane for two heats. The publication confirmed that she returned to the show when she tested negative in March.
"I'm negative and that means I'm back to work and back on the set of Ninja Warrior, that I can't wait for," Rebecca said. "I hope he had a really good time, but, sorry Shane, I'm back.
"I'm really thankful for him and I'm sure he would have done a terrific job. By all reports, he smashed it out of the park."
When will Australian Ninja Warrior season four start?
Australian Ninja Warrior returns on July 26. Last year, the series ran Sunday to Tuesday on Channel Nine, so we can probably expect something similar this year!