Australian Survivor Final Immunity Challenge
Australian Survivor Just Aired Its Longest Immunity Challenge Ever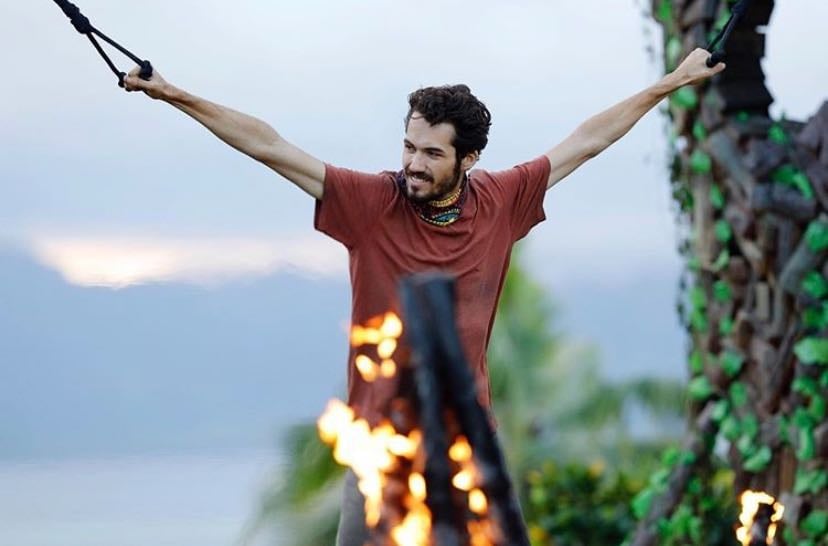 Survivor's final immunity challenge is always a showstopper, but this season's was simply next level. That's right, tonight the three finalists participated in what turned out to be the longest immunity challenge in Australian Survivor history.

It all started seemingly simply enough: Pia, Baden and Harry were each required to hold up two idols, which collectively amounted to ten per cent of their body weight, while balancing their feet on two pedestals. However, before too long the pain became immense, with Pia in particular seen struggling from early on in the piece. Despite the agony, each contestant managed to hold on for over six hours before they began to display real signs of throwing in the towel.
Although Pia was the one who had visibly seemed to struggle the most, it was Harry who ultimately cracked first, stepping down at six hours and forty minutes. It would appear that Pia was reassured of her safety once Harry was out of the challenge, and she too stepped down mere minutes after Harry.
Thus, as his proud family looked on, Baden was crowned the winner. Considering he was someone who was targeted in the early days of the game for his perceived weakness in challenges, Baden's victory is all the more sweet.