Bachelor in Paradise Australia Cast 2021
These Bachie Alumni Are Rumoured to Be Looking for Love in Paradise Next Year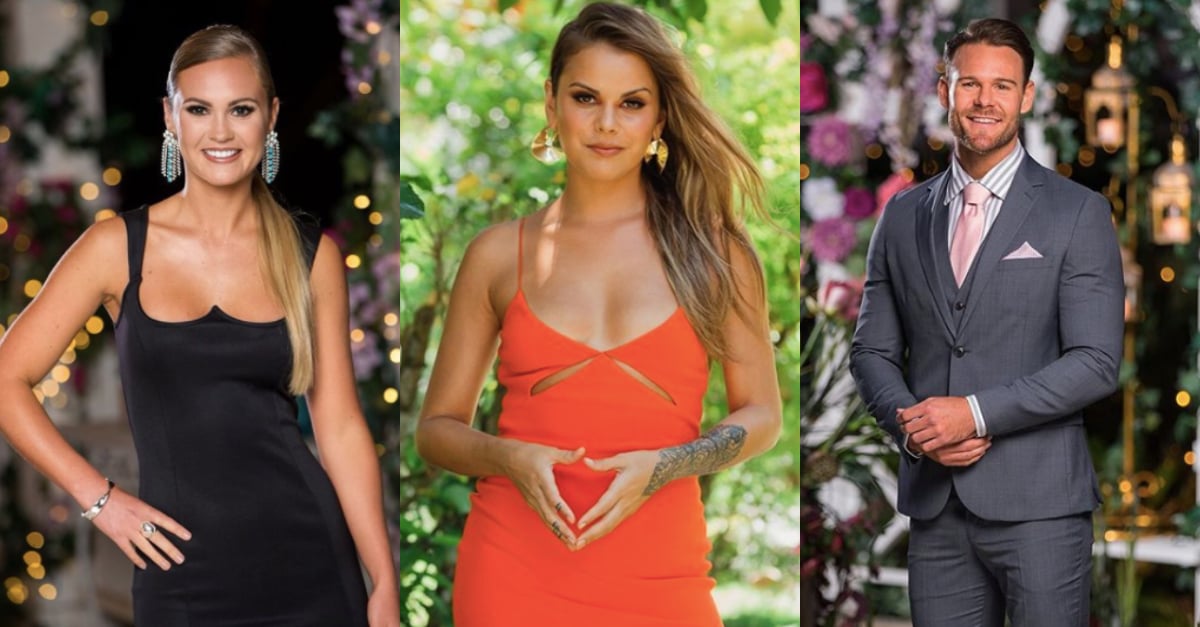 So Dramatic! podcast host Megan Pustetto has spilled on who is likely to be among the cast of Bachelor in Paradise next year in her latest episode.
She claimed that the drawcards for the season are likely Chelsie McLeod, who won Dr. Matt Agnew's heart in 2019, and Carlin Sterritt, who split from last year's Bachelorette Angie Kent in July. "Apparently Chelsie has already signed on the dotted line, she's confirmed," Megan offered.
Megan also talked about — and shared to the podcast's Instagram — a Facebook post from Chelsie, looking for someone to sublet her apartment in Melbourne from October to December, which seems to verify her casting.
"We all know that Paradise is filmed for about four weeks over November and December," Megan said. "But keep in mind, she will have to quarantine before and after, so add that in and the time period matches up perfectly."
Three former Bachelor in Paradise stars are believed to be returning for another crack at island romance — Paddy Colliar, Jackson Garlick and Renee Barrett.
Megan added that a number of women from the current season of The Bachelor have already expressed their interest in Bachelor in Paradise to producers, specifically Zoe-Clare, Charley, Juliette, Laura, Leilani, Maddy, Marg, Rosemary, Roxi and Bel. And surely they'll be joined by some of the women who still remain in the mansion.
The fourth season of Bachelor in Paradise is expected to film for about four weeks in October and November. While the show would usually film in Fiji, due to COVID-19 restrictions on international travel, it's likely the series will relocate to a tropical Australian location, likely in Queensland.
A Bachie insider told The Wash earlier this month that Noosa had been proposed as a potential location: "Nobody quite knows when or if it'll go ahead, but producers are hopeful they'll make it happen one way or another.
"Key alumni (aka the bigger names) from previous seasons have been approached and told if it goes ahead, they're on it," they continued. "Stars from this year's Bachelor / Bachelorette have not been approached yet."
Hopefully some of these lovelorn Bachie stars find lasting relationships in Paradise, like Alisha and Glenn, and Mary and Conor before them! We're rooting for Chelsie!