The Bachelorette Australia Show Details 2020
Every Detail About The Bachelorette Australia 2020 We Know So Far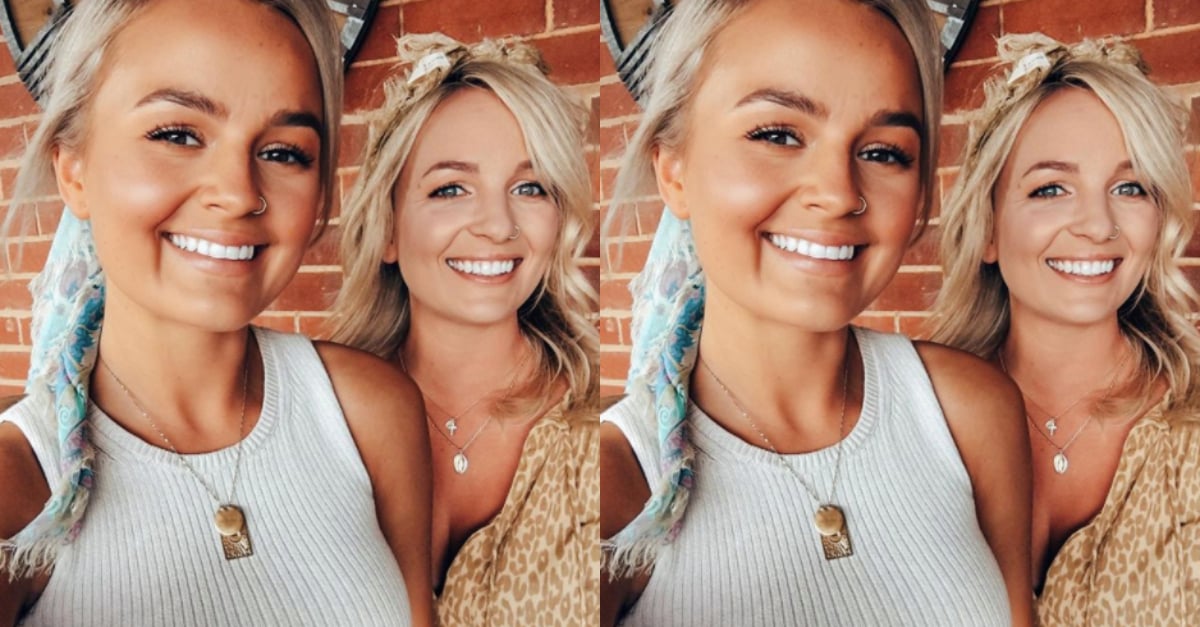 While Survivor's Brooke Jowett and Dancing With the Stars' Sharna Burgess were rumoured for the role, we found out on July 29 that sisters Elly and Becky Miles will together star in The Bachelorette in 2020. Pleased as we are to see this season feature both an unknown and a familiar reality TV face in the role, now we need to know absolutely everything about the upcoming season six.
While concrete details are a little light on the ground, we've done our best to answer all your burning questions about the series, gowns, roses and all.
Who are the Bachelorettes for 2020?
Elly Miles is a nurse from Parkes, NSW, who is currently based in Sydney. She became Australia's darling on The Bachelor last year, thanks to her positive attitude and country charm, but was sent home just shy of hometowns, which she put down to a lack of compatibility between herself and Dr. Matt. Elly is looking for someone adventurous, positive, kind-natured, and always up for a laugh.
We know relatively little about Becky, except that she's 30 years old, a defence contracting specialist, obviously also grew up in Parkes, and recently split from a partner. We do know what she's looking for in a partner — a respectful, kind and devoted man, who is willing to put her first. She added that she wants "someone who will go that extra mile, to have fun with, and be my best friend".
Who hosts The Bachelorette ?
Osher Günsberg, former Australian Idol, now Masked Singer host, and Australia's Cupid, returns to host The Bachelorette in 2020. He's hosted every season and every iteration of the Australian Bachie franchise so far, starting in 2013. That's now eight seasons of The Bachelor, six seasons of The Bachelorette including this one, and three seasons of Paradise up until March 2020.
How will The Bachelorette 2020 work?
Season six is the first Australian season to star two Bachelorettes. We're expecting it not to play out like season 11 in the US, where both Kaitlyn Bristowe and Britt Nilsson from season 19 of The Bachelor were cast, but their potential suitors chose just one of them as their Bachelorette on night one.
We don't yet know if the women will both be choosing their beau from the same pool of men, or if they'll each have their own batch of contestants. In past seasons, there have been between 18 and 22 men vying for the Bachelorette (although there were just 14 in Sam Frost's inaugural season).
When and where is The Bachelorette 2020 filmed?
The Bachelorette is likely currently being filmed in Sydney, with the series usually shooting through winter. (See: every Bachelorette in coats for their daytime dates, and plenty of fireside smoochs). The Bachie mansion is located in Oxford Falls on the Northern Beaches.
On the casting website, it's warned that filming is roughly expected to run from mid-June to mid-August, and may take up to 12 weeks. Men aged 23 to 35 have been encouraged to apply. But News.com.au reported in late July that the women were already in lockdown, with filming expected to begin within days.
Due to COVID-19, it's likely that social distancing and health measures have been introduced into filming, including twice-daily temperature testing, daily QR code sign-in and -out, and restricted access areas, as The Australian reported about The Bachelor.
How successful is The Bachelorette at finding true love?
Network Ten would be hoping that this season turns The Bachelorette's fortunes around — only one couple out of five seasons, Georgia Love and Lee Elliott remains together. They're engaged!
Last year's couple Angie Kent and Carlin Sterritt revealed they had broken up at the start of July, and Ali Oetjen and Taite Radley from season four announcing they were had split later that month.
Can I still apply for The Bachelorette 2020?
The applications portal remains open, so there might still be hope for any young men looking to court Becky and Elly — although you'd have to apply quickly, and just to be an intruder, because shooting is believed to start within days!
When will The Bachelorette 2020 air?
The last two seasons of The Bachelorette have run from October through to November, on Wednesday and Thursday nights, so we're expecting a similar timeline this year. With The Bachelor starting on August 12, and expected to finish in late September, that would put the 2020 Bachelorette start date in early October.