Beau Ryan The Amazing Race Australia Interview
"There's No Producer Telling Them What to Do": Beau Ryan on How The Amazing Race Is Breaking the Reality TV Mould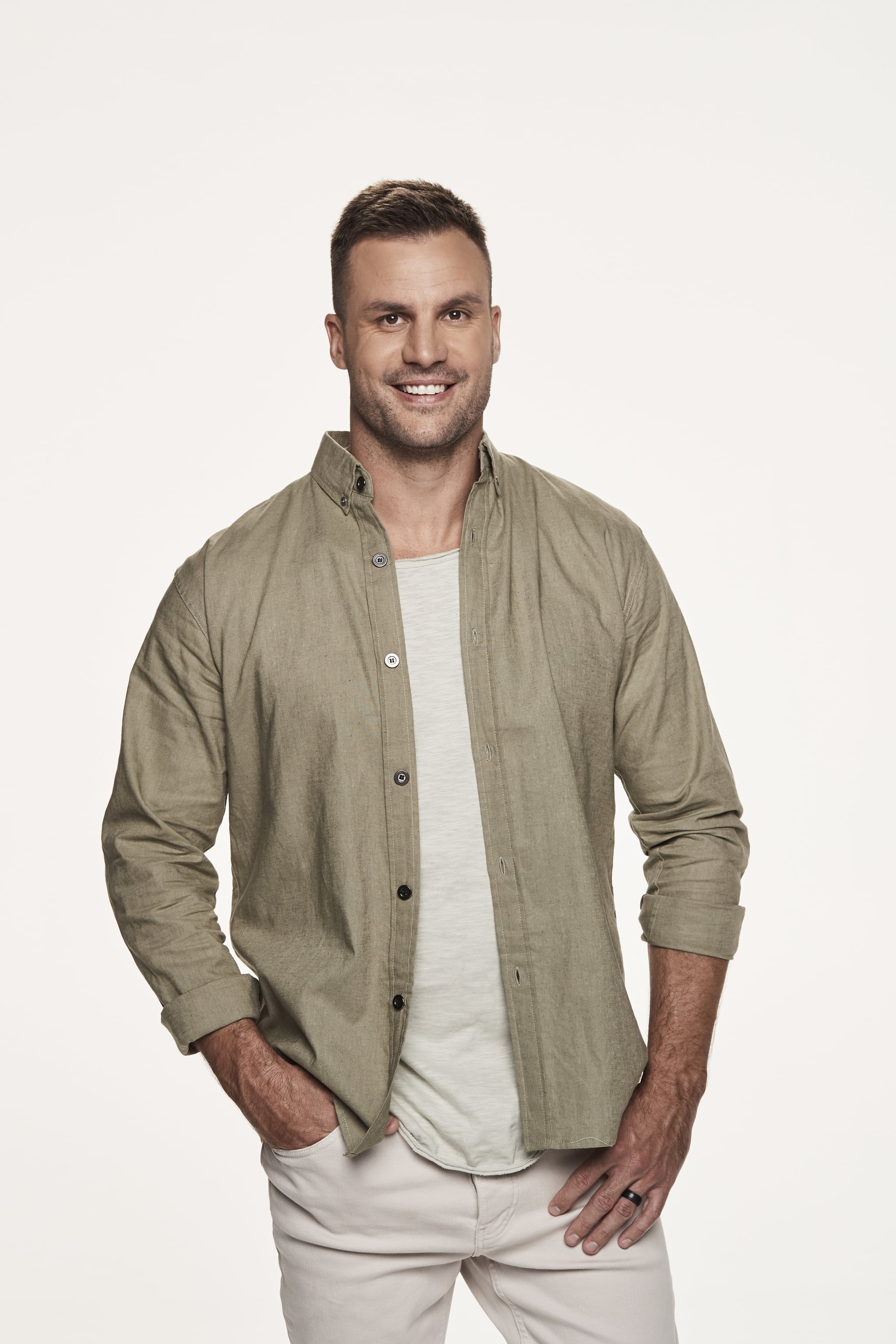 After a five year hiatus, Network 10 is bringing back The Amazing Race Australia. That's right, us viewers are all about to experience some serious travel envy as we watch 11 teams race across the world in pursuit of the $250,000 prize. But, we have been assured that the show is no holiday, and that the contestants will be tested mentally and physically at every destination. There to put them through their paces is Beau Ryan, who will also be challenging himself in his first time hosting a show solo. Ahead of the premiere on October 28, Beau chats rebooting the franchise, the importance of diversity on screen and which team he's tipping to go far.
POPSUGAR Australia: Hey Beau! How are you feeling ahead of the premiere?
Beau: Yeah, I'm starting to get pretty excited and nervous, I haven't been this nervous for ages! I just want the show to do well, and I want everyone to see both how fun and how hard it was. The show is different to other reality shows, as you will find out. It's probably a bit more real, to be honest, what you see is what you get. The people were cast so well, we have covered every base when it comes to race, gender and age. It was quite overwhelming at the start when we had so many teams, but as filming went on and people's true colours were revealed, it was so fun.
PS: What else can us viewers expect from this season?
Beau: A few surprises! I was surprised by how some teams went. I pigeonholed some teams and thought the people who were physically fit would do really well, but you need to be really lucky to win the race and go all the way. You will be surprised by some people who you may be underestimating, because they surprised me. When you see certain teams coming over the mountain at the last pit stop, it's definitely surprising. It's a really rewarding show.
PS: What attracted you to hosting the show?
Beau: I was a fan of the format originally, and I've always wanted to host a show on my own. I felt like I was up to it, and it was a good opportunity. When I was approached, I just jumped at the chance. . . I was probably a little bit too keen! The fact that the show appeals to everyone in the country shows that it's for everyday Aussies. A lot of people were brought really closely together by being on the show, whether they were siblings or partners or whatever, and some people's relationships were fractured. But hopefully for viewers at home it brings their families together, and I encourage people to pick a team at the start of the race and ride the highs and lows with that team.
PS: Like you said, this is your first time hosting a show solo. Did it take you a while to find your feet as host, or did you take to it easily?
Beau: I felt comfortable because it wasn't live, unlike other shows and radio programs I've done. There was pressure, but I think pressure's good. I like to challenge myself with new ventures, and this was massive. Every part of me knew I was ready for it, although I didn't really know what to expect. Network 10 and the production company were really good because they just let me be me, they put a good team around me and I was able to say whatever I felt. I was able to be emotional when I felt it, and happy when I felt it.
PS: The show has been off Australian screens for a few years, why do you think now was the right time to bring it back?
Beau: Because it's such a global franchise, fans have been getting their fix by watching the American version or the Canadian version. But reality TV is so huge in this country, all of our biggest shows are reality shows, so it was only fitting for it to come back. I think the timing was right, Network 10 had the opportunity to reboot it and have done that with a different host than what I think we're used to seeing. I reckon I provided a lot of energy, and I had a go at pretty much all of the challenges myself. We're going to do it differently to how other channels have in the past.
PS: Obviously we're living in a reality TV dominated world, what do you think will make The Amazing Race stand out against other reality shows?
Beau: Like I said before, it's not overly produced. When the teams all go out in the middle of the night to finish each leg, they've only got the camera and audio crews with me. There's no producer or director telling them what to do. Because of that, it is quite raw, honest and open. I know shows like The Bachelor are quite heavily produced, but what you see really is what you get on this show. I'm proud of what we're putting to air, and I think the fact that there is a good prize at the end also makes it different to most reality shows that are on TV right now. People are looking for an opportunity to change their lives with the cash prize, some of the contestants needed the money for their loved ones. The show is going to change people's lives, and hopefully we'll get people watching it.
PS: I've noticed the cast is quite diverse when it comes to race, religion and sexuality. A lack of diversity has been an issue on several other reality shows, what are your thoughts on the importance of diversity on screen?
Beau: Yeah it was massive, and it was massive for me. When I took on the show I knew it needed to be diverse, and I was sure that the people casting would keep that in mind, although I think I even underestimated them in the end! I've got friends from all walks of life, friends of all different sexualities, backgrounds and colours. It's important to me, and it was a must for me if I was putting my name to the show and going to host it. It's super hard to hit every background, but I think they nailed it. At the same time, you can't just have people on the show because of their background, they need to be invested in the show. But yeah, it couldn't have been cast better!
PS: What do you think was the most difficult aspect of the race for the contestants?
Beau: Sleep deprivation! Also, don't underestimate the fact that they had no phones. A few of them had young kids, which made that super hard. I mean, I struggled to be away from my family for five weeks with a phone. There were many things, the brutality of the conditions and the elements as well, whether it was the heat in the desert, or a monsoon. But there's just nothing like the sleep deprivation of having to run off two hours sleep a night.
PS: What surprised you the most about the experience of filming the show?
Beau: I think it was the amount of energy I got from other people. It was super hard, but I got so much energy from the cast and crew around me, and I drew strength from them and how they handled the conditions. I thought I'd struggle more than I actually did, I got a lot of inspiration from the teams, and I expect Australia will as well.
PS: How do you think you'd personally fare as a contestant on the show?
Beau: Not good! I mean if I did it with my wife it'd be all over, because my wife's always right! I think you'd ideally do it with a sibling or a close mate, because you've got to remove yourself from your feelings and emotions for that person. But it is hard, it'd be too hard for me without my family or kids.
PS: Which team do you think us viewers should keep an eye on?
Beau: After the first couples of episodes, anyone can win. But Rowah and Amani, a mother and daughter from western Sydney, have got a huge story and they were really inspirational. They've been to hell and back in their personal lives and they were great. Even Viv and Joey, who are fully grown people but shorter than my kids were very surprising with how they went. The thing about the show is that it depends on how you deal with pressure, and a lot of people adapt to the conditions, but some of the people like myself struggled in South East Asia where it was really hot. Once we got to Africa when only half the teams were left, that's when it got down and dirty and it got real.