Becky and Shannon First Kiss The Bachelorette
We Have Our First Kiss of The Bachelorette 2020 and Everyone Saw That Coming!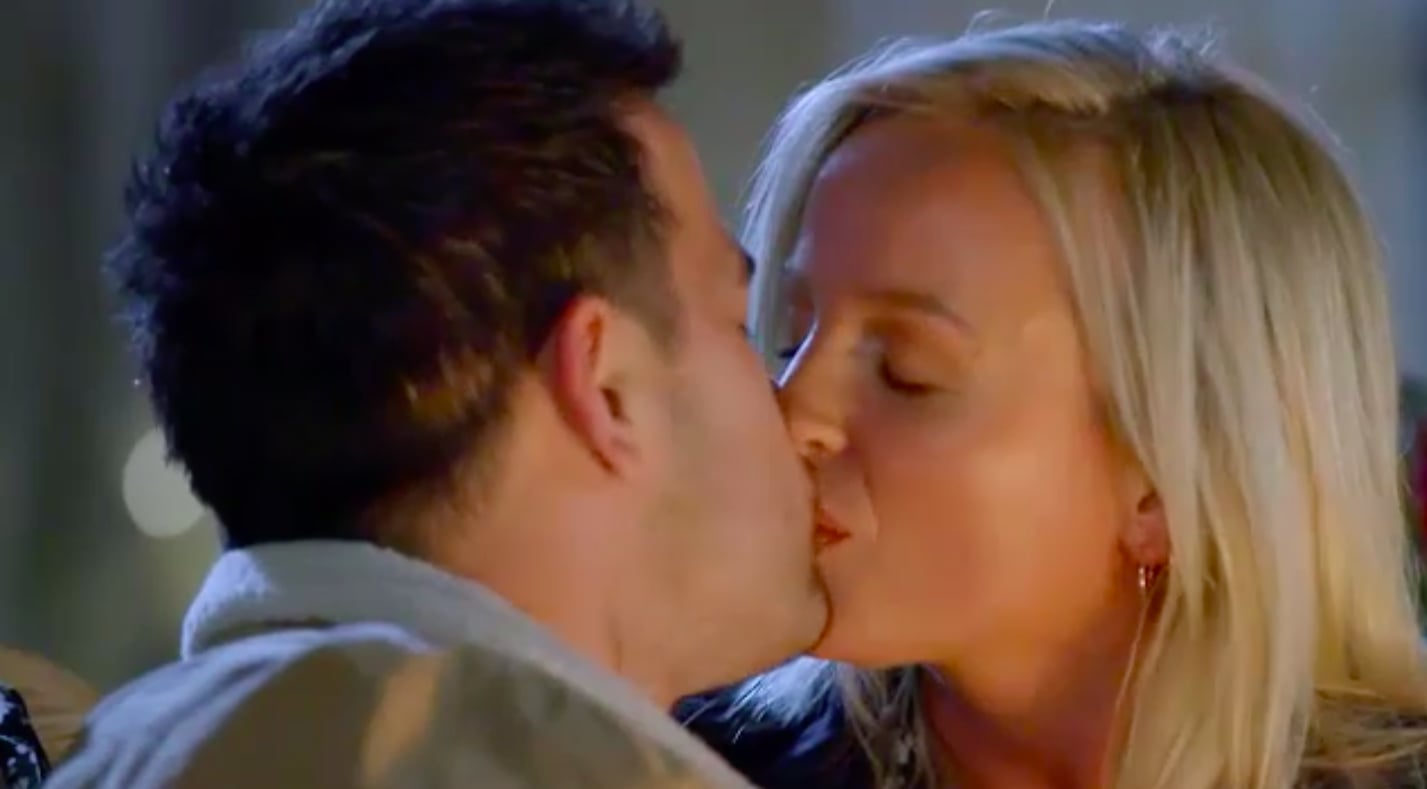 Shannon shared the first kiss of the season with Bachelorette Becky on his double date with Elly and Harry on tonight's The Bachelorette.
The handsome salesman and Mr Polynesia 2017 was chosen by Harry to be Becky's date on their country adventure, which started with a helicopter ride. Shannon conquered his nerves about flying by mostly looking at Becky and pondering whether he should lean in for the kiss (he didn't).
Then he and Becky learned to crack that whip Devo-style, sharing plenty of laughs and a cheeky flirtation, calling each other "cute" and almost but not quite going in for a kiss then and there.
Elly cottoned on to their easy chemistry that night and took Harry away — where they quickly realised they were far less aligned — which left the couple the perfect space in which to go a little deeper. That left Shannon and Becky to cosy up together by the campfire to talk about their shared values and ideas about the future.
"I feel like I'm in school again," Becky giggled as they held hands, later talking about how she was getting that butterfly feeling.
"I came onto this to put my heart out there openly and to see if anything happens on the back of that. I'm looking for a partner, something long-term," Shannon said. He told Becky he was looking to start a family by the age of 35, and Becky agreed she would like to be married and on that path in that same timeframe.
"I really appreciate you being here and I've had such a lovely night with you," Becky said, before she offered Shannon a rose at the end of the date (a sign of an early contender!) and talked about wanting to get to know him even more. That was the permission Shannon needed to finally go in for that kiss, soaring music and all!
"This has just completely caught me off guard and by surprise and I think it's special. I'm happy that she's feeling the same way," Shannon reflected later.
Do we have a frontrunner on our hands already?
The Bachelorette airs on Network Ten, Wednesday to Thursday. Join us at our Facebook group Pass the Popcorn to gab about all things reality TV.