Bella and Locky Share First Kiss of The Bachelor 2020
We've Seen Our First Bachelor Kiss of the Season and We Can Hear the Winner's Music Now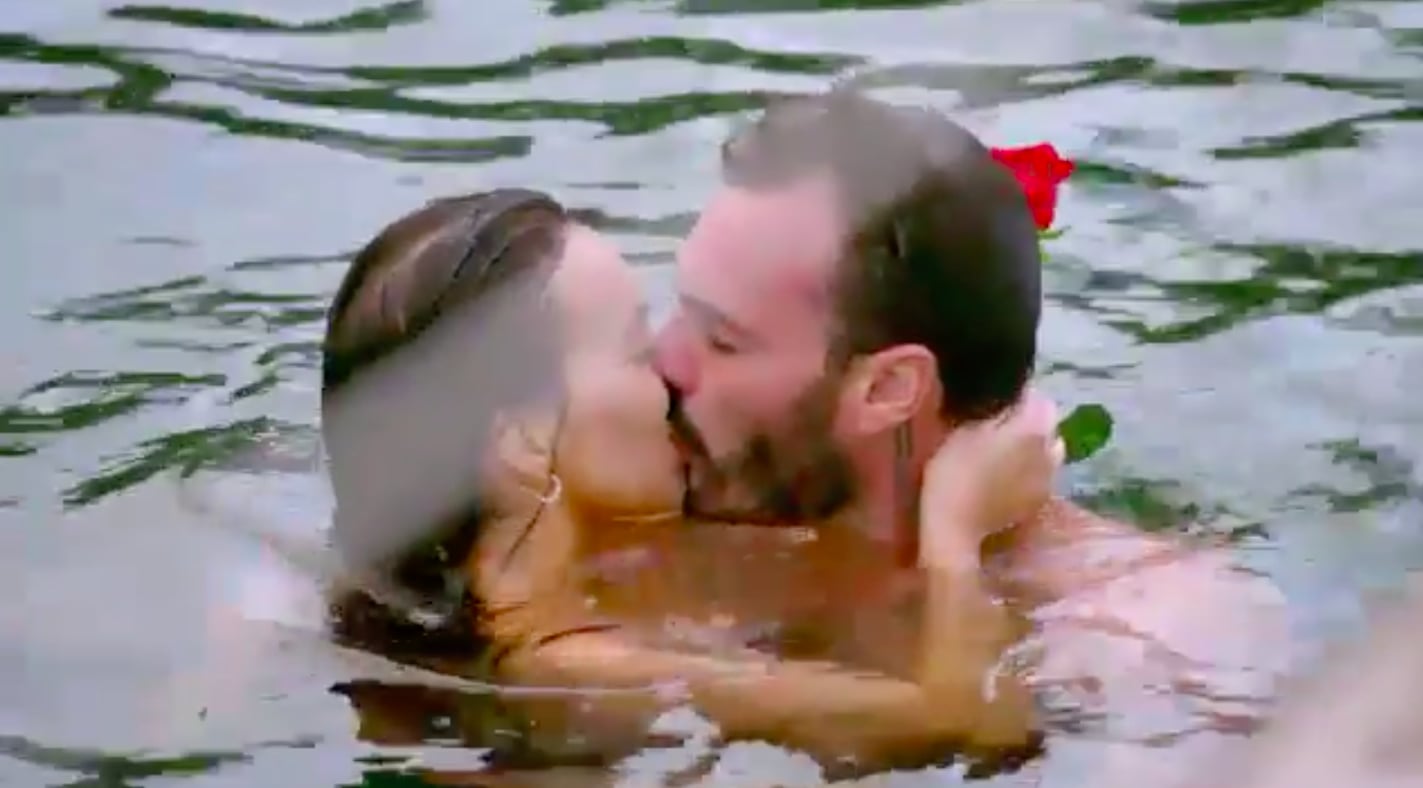 The first kiss of The Bachelor for 2020 has happened — and it's only the first single date!
Locky Gilbert chose Bella, who pinned a heart to his sleeve on night one, to take away on the first date of the season. The couple went sailing, before Bella taught Locky how to pop a champagne bottle. (It's iconic to see a woman teach the Bachelor something, rather than the other way around!) The couple, who share a love of travel, then jumped into Sydney Harbour for a dip.
With all things going swimmingly, the couple holding each other in the water, Locky said he'd be "back in two secs". He ducked under the water and reemerged more than a few moments later with a rose between his teeth! Impressive — but did someone have to hide that rose under Sydney Harbour just so Locky could show off how deep he can dive?
"Today's been absolutely amazing. I couldn't have asked for a better first date," he said. "We get along like a house on fire. [I'm] still spun out about all the stuff we have in common and I like that you don't take yourself very serious. So Bella, will you accept this rose?"
Of course, Bella accepted and the couple shared the first big kiss of the season! "It was the perfect kiss for the perfect day. I'm definitely crushing on Locky pretty hard," Bella reflected afterwards, telling Locky that she'd just had the best date of her life.
Locky agreed. "I didn't expect to find someone like Bella this quick. Even from the red carpet, I knew there was something strong there and it's just gotten better and better and better and better. She's beautiful, she's everything I want."
Bella sure seems like a frontrunner for Locky's heart!
The Bachelor airs on Network Ten, Wednesday to Thursday. Join us at our Facebook group Pass the Popcorn to gab about all things reality TV.