Bella Tells Locky She's Falling in Love on The Bachelor
Bella Dropped the L-Word on The Bachelor Tonight Making Locky Forget About Yesterday's Drama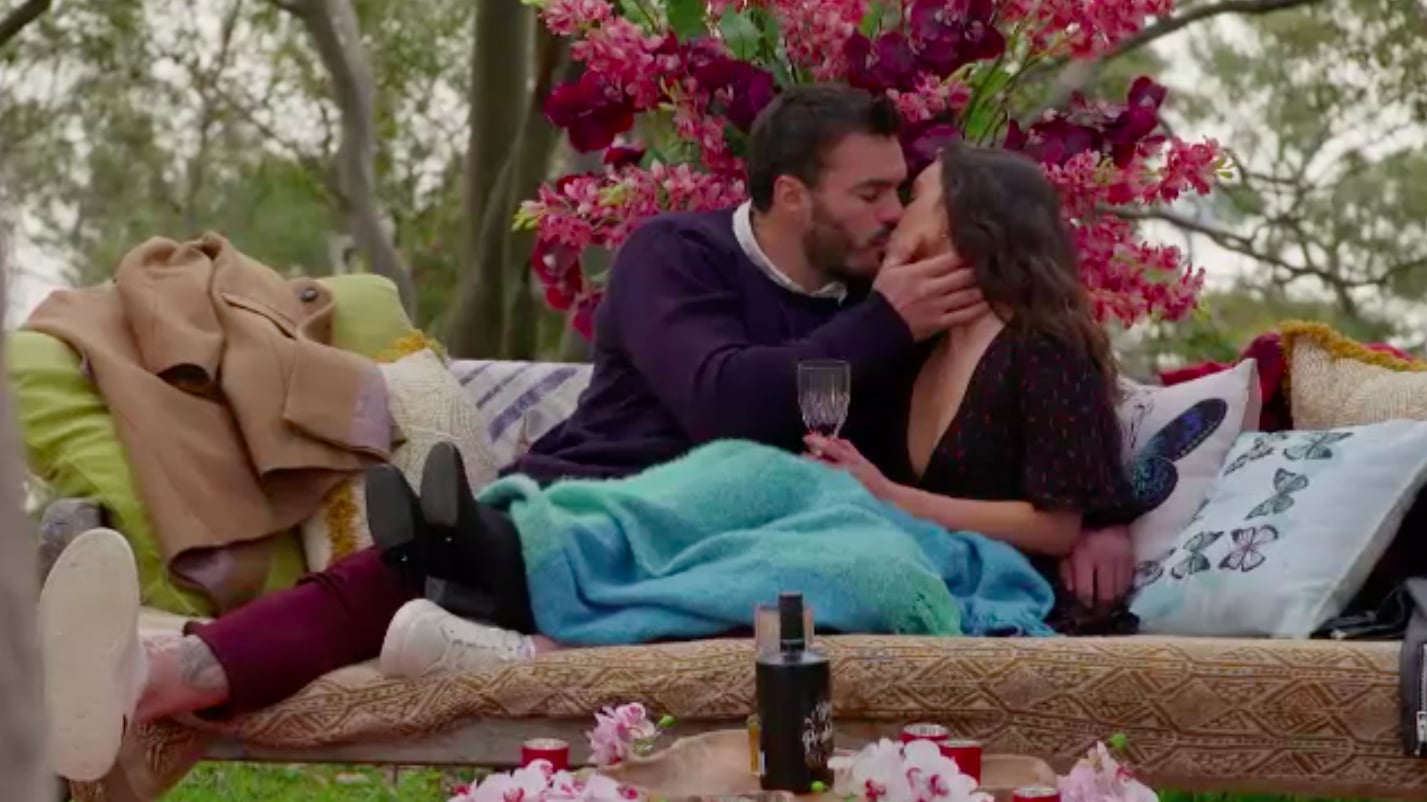 Bella told Locky she was falling for him on tonight's episode of The Bachelor, but not before they hashed out the Bella-Irena-Locky situation.
On Wednesday night's episode, Bella tried to tell Locky about her misgivings about Irena, which Locky didn't understand or appreciate. The rose ceremony ended with Locky pulling Bella outside for a private conversation to say he didn't really like the side of her that he'd seen, while she talked about how worried she was about Irena coming between them. Obviously she still received his final rose.
She earned the last single date before hometowns tonight, after telling him how she felt about him in the group date, where she said he felt like "home" to her.
Locky and Bella cracked and pieced back together plates with lacquer dusted with powdered gold, a Japanese practice called kintsugi, on their date — a metaphor for them recovering after a misstep! There, Bella had the opportunity to explain herself. She began by saying she didn't want to talk about Irena.
"I'm focusing on me and my happiness and putting you in my sights, because you are my priority. I think that's why I was so upset after the rose ceremony because I was petrified that I was going to lose you," she said. And Locky accepted that immediately, choosing to move on because, as he repeated throughout the episode, he loves her big brown eyes.
Bella consolidated their connection later that day by dropping the L-word after taking a big sip of red wine, presumably for courage. "When I do love someone, I am all-in, like 100 percent, headfirst all-in. I am all-in with you and I just want you to know that I'm falling in love with you," she said, before, of course, they shared a big kiss.
Bella immediately captured Locky's attention on the red carpet, when she pinned a heart to his sleeve. The move earned her the first single date, where they went sailing, and the first kiss of the season. They've since kissed at cocktail parties as they've strengthened their connection.
Locky told the camera that he too is heading towards those love feelings — but he said the same thing about Irena last night! He sure seems smitten! Which one of these former friends is going to end up heartbroken . . .
The Bachelor airs on Network Ten, Wednesday to Thursday. Join us at our Facebook group Pass the Popcorn to gab about all things reality TV.