Ben Milbourne's Traditional Scones Recipe
MasterChef's Ben Milbourne Teaches Us How to Make Scones the Way His Grandma Made Them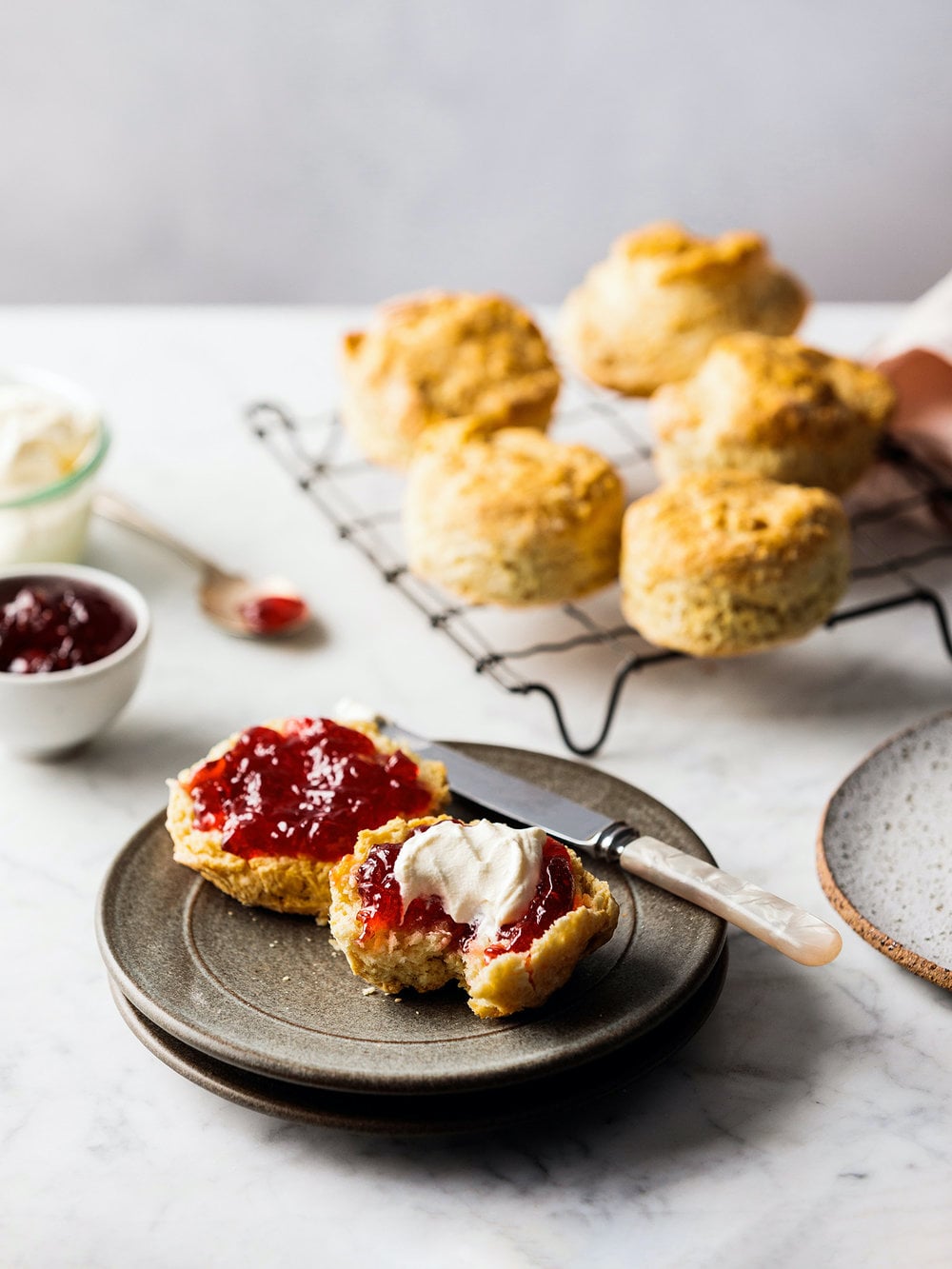 We've asked the eliminated contestants from MasterChef: Back to Win to share with us the dish that made them fall in love with cooking — because even world-class chefs had to start somewhere. And we've all got plenty of time — and the reality TV inspiration — to put our culinary skills to the test.
Ben Milbourne has passed on the recipe for his grandma's scones, the first dish he learned to make with her.
"I used to go around to my grandmother's place on a Wednesday," Ben explains, "and she would make scones. My grandparents owned a small fabrication company and all the workers would come in to nan's house on a Wednesday. She'd put on a big spread for them and she'd make scones with jam and cream. I'd always go there in the morning and watch her make scones and then she taught me how to make scones.
"It's a really, really simple dish that kids can get involved in, but, for me, it's a reminder of my grandmother and simpler times, when I was a kid and first started loving cooking and food."
Traditional Scones
Ben Milbourne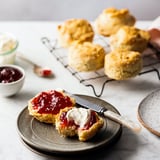 Ingredients
2 cups self-raising flour
2 tsp baking powder
1 tsp sea salt
50g cold butter, diced
125ml milk
1 egg
Directions
Preheat oven to 200°C.
Sift flour, baking powder and salt together into a bowl before using your fingertips to rub the butter into the flour until it resembles breadcrumbs.
Add the egg and milk into a bowl and whisk together well before pouring into bowl of flour and mixing with a knife until blended together.
Once blended together, place dough onto a floured bench top and lightly bring together before patting it out to a 2.5cm thickness and using a round cutter to cut it into even portions.
Place scones onto a lined baking tray 1cm apart before lightly brushing with milk and placing into oven for approximately 15 minutes until golden and brown.
Information
Category

Cake

Yield

8 scones

Prep Time

15 minutes

Cook Time

20 minutes

Total Time

34 minutes, 59 seconds
Image Source: Supplied