Ben Polson Is the First Ever Australian Ninja Warrior
Ben Polson Was Crowned Australia's First Ever Australian Ninja Warrior Tonight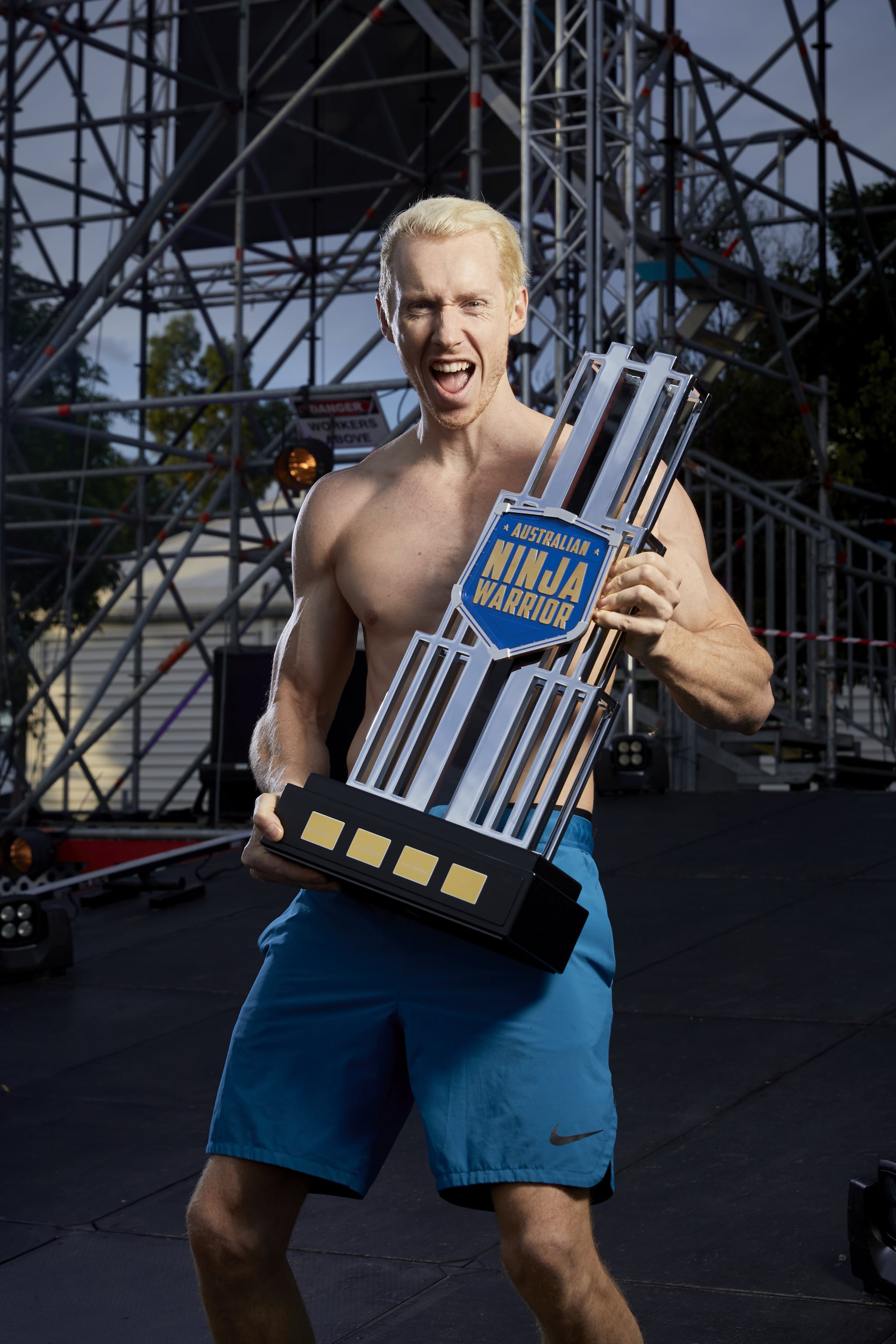 Australia crowned its first ever Ninja Warrior tonight, when returning contestant Ben Polson managed to scale Mount Midoriyama in just 25.56 seconds in the Australian Ninja Warrior grand finale.
Vying not only to win the series, but to take home a potential $400,000, he was up against season three winner Charlie Robbins and Zak Stolz, who each needed to climb a 20-metre rope in under 30 seconds. If more than one managed the impressive feat, the person with the fastest time would take out the title.
The three contestants were the first to ever attempt to climb Mount Midoriyama in four seasons of the show, with previous season winners never managing to finish stage three. Both his rivals also conquered the mountain, with Charlie Robbins making it in 26.56 seconds, and Zak Stolz in a time of 29.8 seconds. The three contestants join just 14 other people in the world who have successfully defeated Mount Midoriyama.
Holding his trophy he talked about the support he had from his parents, and his partner, fellow Ninja Warrior contender Olivia Vivian. After his win, he said he wanted to take Olivia on holiday to Japan, and to invest the rest of his prize money.
"I wasn't your average kid at school," he reflected. "I felt like an outcast and got bullied a lot. It wasn't until I discovered Ninja training that I once again felt I had a purpose. It helped me build myself back up physically and mentally. Conquering Mount Midoriyama is not about what I have received, it's about who I have become."

Well done Ben for the massive effort!