Beyoncé, Adele, and Chris Martin on OneRepublic Song
OneRepublic's Ryan Tedder Reveals the Beyoncé and Adele Collab Was a "Joke"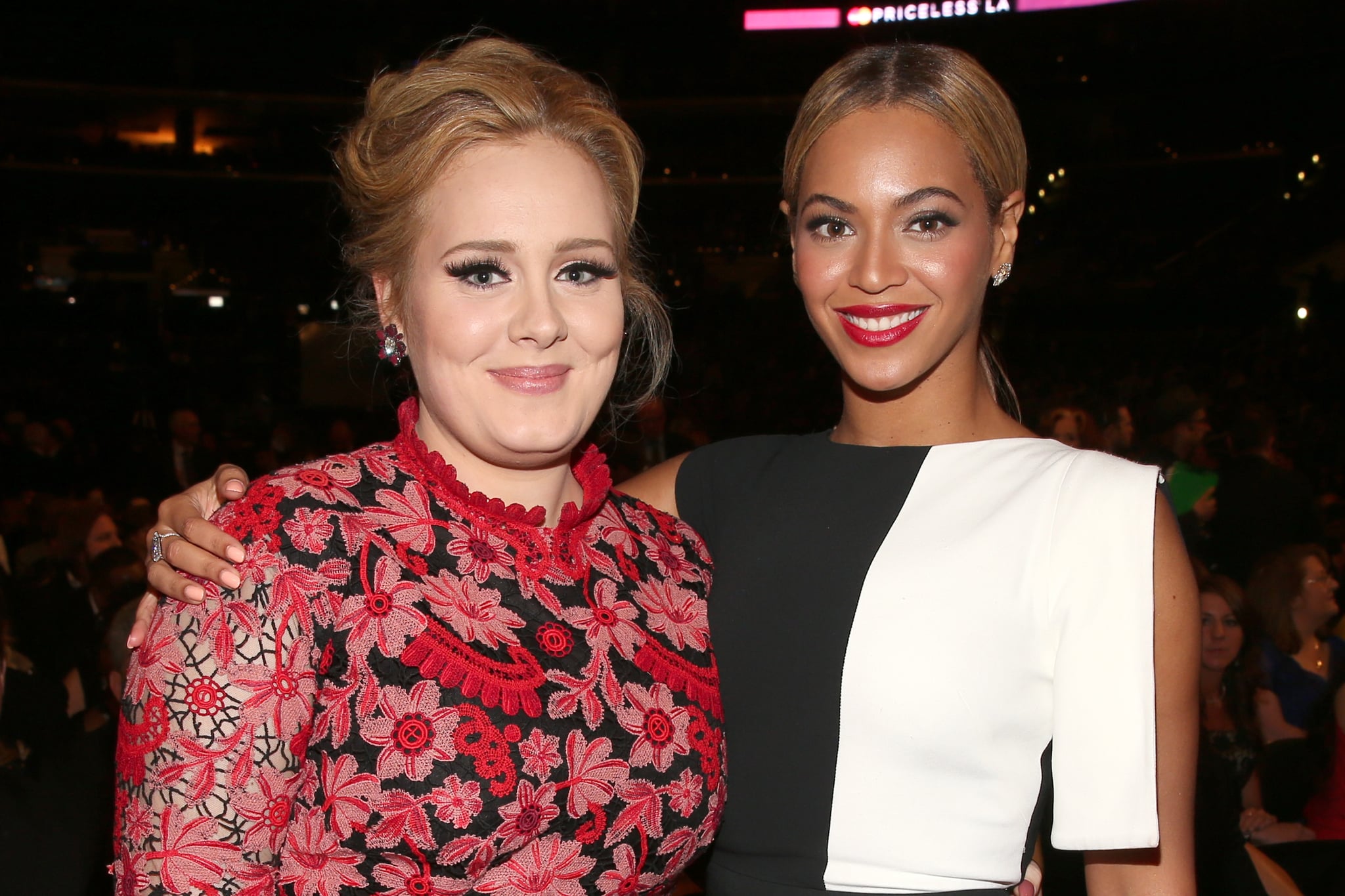 The world was today years old when OneRepublic frontman Ryan Tedder built up our hopes of a Beyoncé and Adele collaboration, before dashing them by revealing it was all a joke. Tedder made the dream of countless BeyHive members and "Daydreamers" come true when he mentioned that the band's upcoming album includes a song featuring the vocal talents of Beyoncé and Adele, during an interview with Z100 New York,
As if our cores weren't already shaken with the realisation of how much talent a single like that would possess, Tedder also said Coldplay's frontman was in on the action, showing off his piano skills. "We have one song featuring Beyoncé and Adele with a Chris Martin piano solo on the bridge," Tedder told Z100.
Hanging with @OneRepublic @GlblCtzn festival 🎉👌❤️ @MaxwellsHouse #PowerTheMovement pic.twitter.com/HyYez2LKyD

— Z100 New York (@Z100NewYork) September 28, 2019
Fans were cautiously wary of the news, speculating that Tedder might have been joking about the features. Turns out they were right to be wary, since Tedder later took to his Instagram Stories to reveal the entire thing was a joke. The singer shared screenshots of the definition of words like "joke" and "absurdity," writing that he had been "utilising 'sarcasm,' 'kidding,' and a 'joke' simultanously" when he made the comment. "All that said — wouldn't that be a [fire emoji] collab? I'd stream it," he added.
Why, yes Tedder, it would be a fire collab. That's why we believed you! Plus, Tedder has worked with both songstresses before, cowriting big hits like Beyoncé's "Halo" and "I Was Here," as well as Adele's "Rumour Has It" and "Turning Tables." It wouldn't be a total stretch for them to work with him on another project.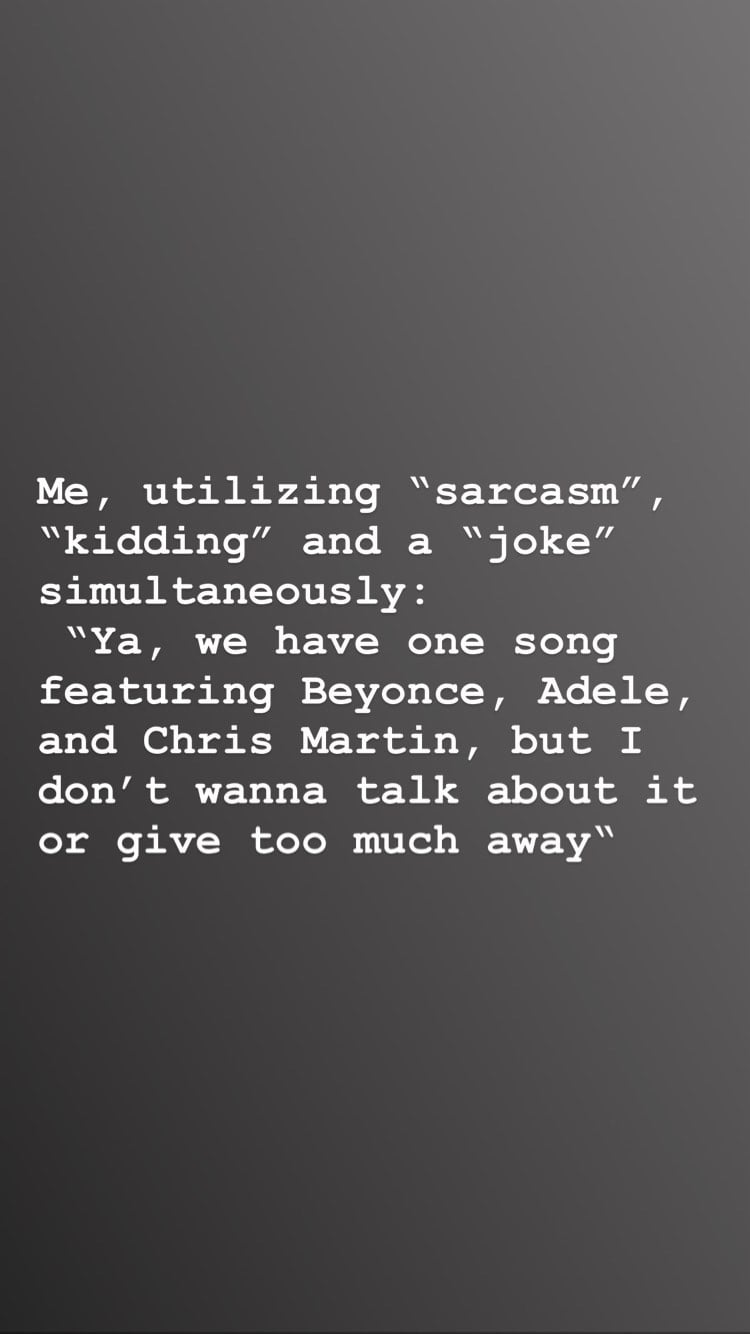 Image Source: Instagram user: ryantedder
Though it'll be hard to move on from Tedder's joke, Human, OneRepublic's fourth studio album, is definitely something to look foward to. It's currently slated for a late November release and will feature eight or nine tracks. If the previously released songs, "Rescue Me" and "Wanted," are any indication, this album will definitely be one to listen on repeat. (Though it would have been incredible if it had Beyoncé and Adele on it. Just saying!)