Big Brother 2020 Angela Clancy Fake Eviction
Angela Was Voted Out of Big Brother, But Was Actually Moved Into a Secret "Bunker"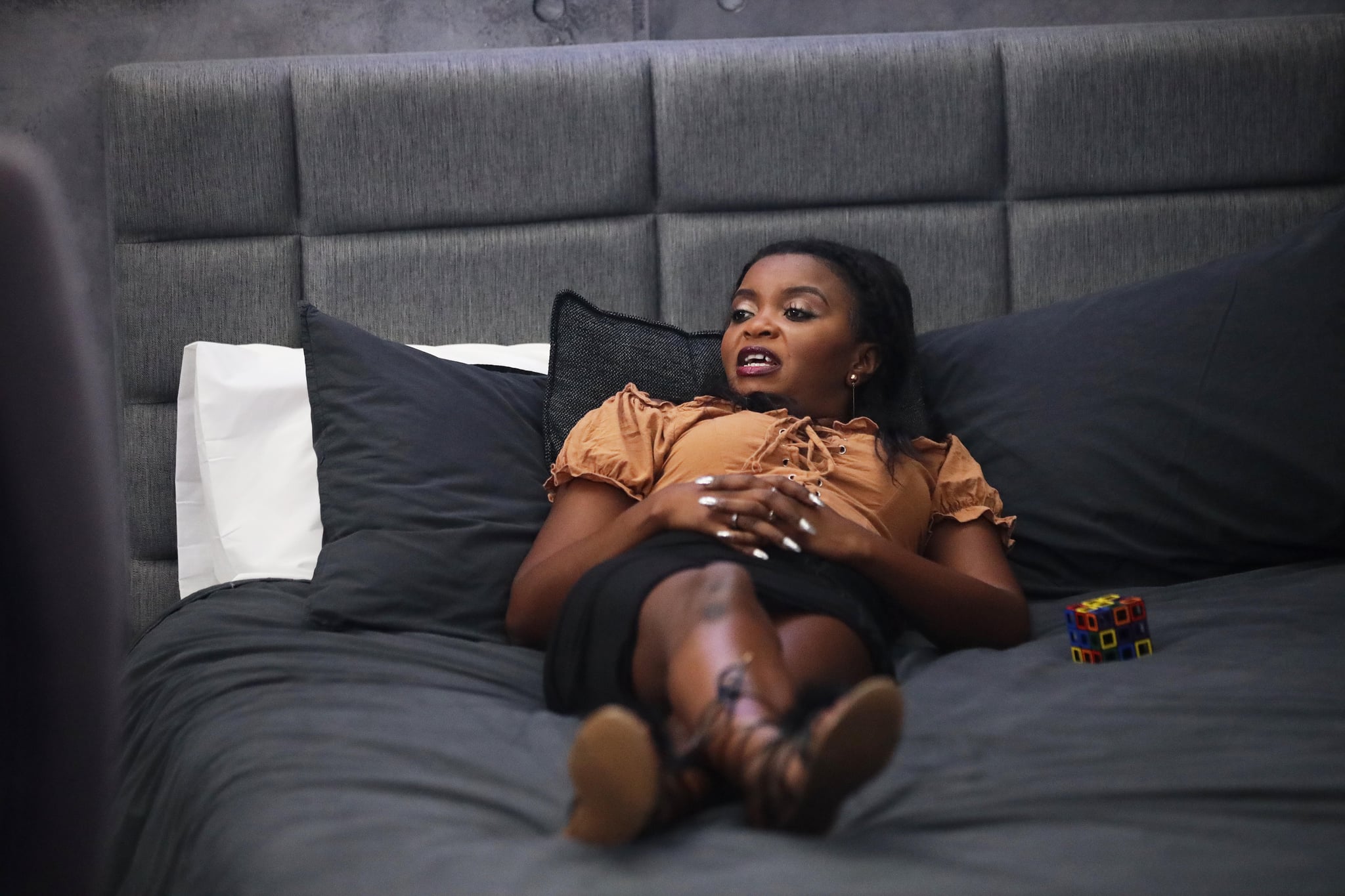 Angela Clancy almost became the latest person to be evicted from Big Brother — but Big Brother decided to keep her around.
She was put up for nomination, along with Marissa Rancan and Chad Hurst, after Ian Joass won a dizzying rope challenge on Tuesday. When choosing who to nominate, Ian decided to protect his group of friends in the house, and to nominate people who seemed like formidable physical competitors or who he hadn't connected with.
Having won two challenges thanks to her mental and physical stamina, Angela fit those parameters — even if she is the show's most valued player. Or at least she is to the viewers, thanks to her neverending tea chat and her casual application of lip gloss in the middle of endurance challenges. Queen!
We all breathed a sigh of relief when, even after receiving eight votes out of 14, Angela was informed on her way out that she wasn't going home just yet. But we have to note: host Sonia Kruger never said the word "evict". While Sonia has otherwise always read out the number of votes and say, "You have been evicted," this time, she said only: "Sadly, Angela, it's time to say your goodbyes."
"I wasn't ready to go," Angela said, teary, on her way out of the house, reflecting that at least she'd soon be reunited with her children.
"Angela, one moment please. Your game is not quite at an end," Big Brother interrupted her exit when she was in the private entrance hallway. "Big Brother can reveal that whilst you received the most votes tonight, you have not been voted out of the Big Brother house."
Instead, Angela was led to a secret "bunker", which looked very much like the Big Brother control room, as the remaining housemates paid tribute to her. In that room were controls, video screens, a big bed and all the tea Angela could possibly want — but very little, if any, natural light.
"Angela, for the next few days, this will be your new home," Big Brother continued. "Get comfortable and begin plotting your revenge."
Looks like we'll get to see Angela playing tricks on the housemates who tried to vote her out!
Big Brother airs on Channel Seven, Sunday to Tuesday. Join us at our Facebook group Pass the Popcorn to gab about all things reality TV.
Image Source: Channel Seven