Big Brother 2020 Details
With Only One Week to Go, We Could Not Be More Pumped for Big Brother 2020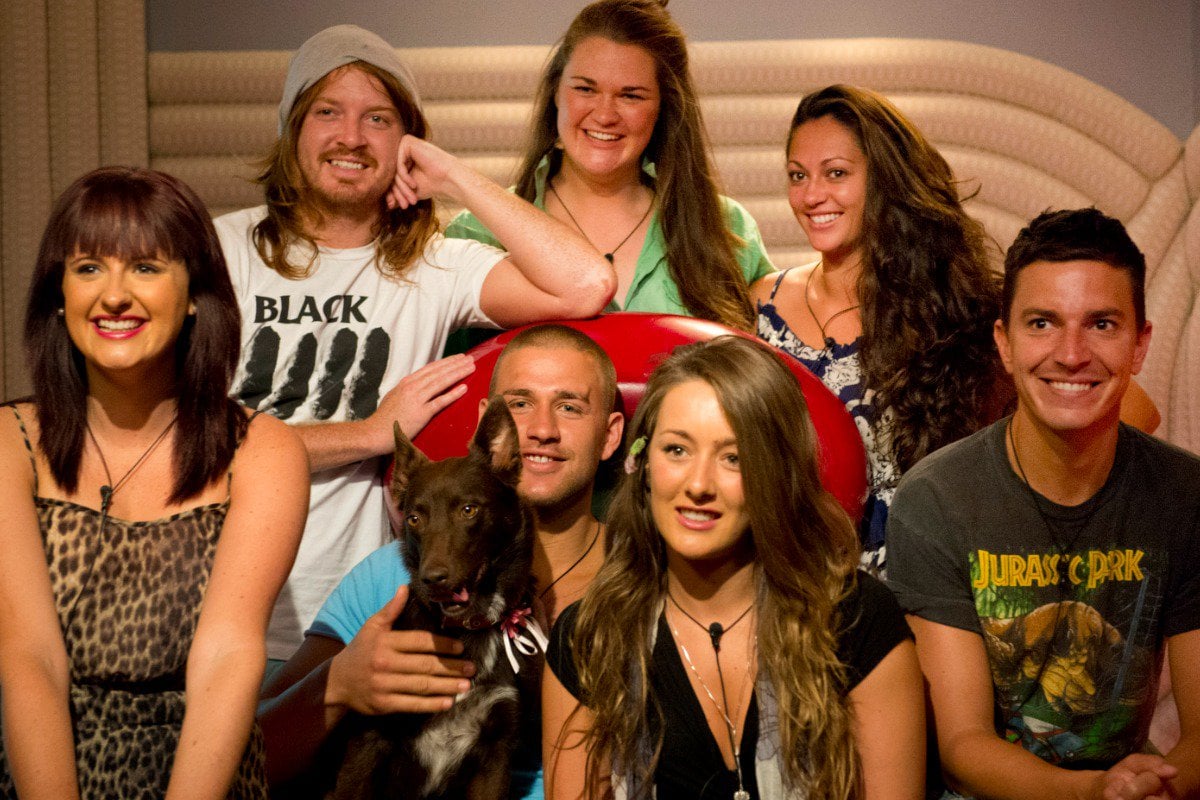 Ever since the news broke that Big Brother Australia will be returning in 2020, speculation has been rife about, well, practically everything to do with the reboot — from where it will be filmed to who will host it. As details are slowly revealed, one thing is becoming crystal clear: Big Brother 2020 will be very different from any Aussie iteration of the series we have seen before. While we will have to wait until the season goes to air to determine whether the risk has paid off, for now we can still keep tabs on each and every update as it is made public knowledge.
Without further ado, here is everything we know so far about Big Brother 2020:
— Additional reporting by Hannah Story
The Series Is Pre-Filmed
According to fan site Behind Big Brother, the show was already shooting in late February, after they spotted host Sonia Kruger shooting for the series. Inside Big Brother reported that filming had wrapped by Apr. 6, after only five weeks of shooting, sharing pictures and video of the slowly emptying compound. Channel 7 have said they didn't finish the series early, although it's believed that filming was "accelerated".
There's No Public Voting, Except for the Winner
Due to the series being filmed prior to airing, rather than shooting live, the public no longer determines who goes home. Instead, the contestants themselves vote each other out. This makes the structure similar to the Canadian and American versions, where contestants are allowed to discuss who they are nominating and voting out. The series is expected to end with a live finale, with the public voting for the winning housemate out of the final three. The prize for the winner is $250,000.
There Will Be Nightly Challenges and Evictions
TV Blackbox reported that the new format has been described by insiders as "Survivor in a warehouse", which means we're likely to expect some pretty wild challenges. Sonia Kruger explained the format of the new show to Fitzy & Wippa: "In this version of the show the housemates go through huge challenges and if you win a challenge you get to nominate three people. Then the housemates vote who goes home." She added that means that people know who nominated them, even as they all remain in the house together.
In a new ad for the series, which dropped on May 26, it was revealed that the contestants will take part in challenges and also be evicted every night.
It Will Be Shot in a Studio
Sadly, the original Big Brother house was destroyed by a fire in June 2019. Rather than building a new house, it looks like Channel 7 filmed the series in a pre-existing studio. Daily Mail have released pics of the studio in a warehouse at North Head Sanctuary, Manly, featuring the new Big Brother eye logo. Production staff were spotted building a huge platform and small stage, through which housemates entered the "house". Behind Big Brother have even more pics, of a backyard area, a new control room and comms tower, and a purple area believed to be the new diary room.
Sonia Kruger Is Hosting
While TV Blackbox reported in October that the show may not have a host because of budget constraints, Channel Seven announced in February that Sonia Kruger, host of the show on Channel Nine between 2012 and 2014, would be returning. Gretel Killeen had been rumoured to be taking the reins again, but apparently her asking price was deemed too high.
Jack Vidgen and Daniel Gorringe Are in the Cast
NW reckon Australia's Got Talent season five winner Jack Vidgen is joining the cast. The singer made it to the semi-finals of The Voice last year, and had a crack at representing Australia at Eurovision this year, losing out to Montaigne. He's been dubbed a "diva": "Everyone's worried that he may not be able to handle the experience and he's going to be hard to manage."
The tabloid also spilled on other rumoured contestants, including MAFS' Nasser Sultan, Martha Kalifatidis and Michael Brunelli, Geordie Shore's Scotty T, and former housemate Chrissie Swan.
Daily Mail wrote that AFL player/influencer Daniel Gorringe is also in the cast in mid-April, citing an unsuccessful applicant who said Daniel "made it through to the final round", meeting with executive producers after his group audition. They also note that Daniel didn't post on Instagram during the period the show was believed to have been shot, between Feb. 5 and Apr. 8. He was also named by TV Blackbox. He was the second cast member to be officially confirmed.
TV Blackbox claimed to have a leaked list of contestants, and said the first cast member is an Ian W from Western Australia, who is a "big fan of archaeology", according to former Big Brother winner Ben Norris. He's out of a set of "characters" reflecting modern Australia, including a tradie, scientist, blogger, sports star and corporate type.
"That signature hat that you can see him wearing on the show is a bit of a talking point, a way of him getting to know people," Ben continued on The Ben, Rob & Robbo Show. "Apparently he is a very good conversationalist and from all that I've heard apparently he does very well on this upcoming series."
TV Blackbox also revealed the identity of the blogger type as Zoe George. She was confirmed on May 20.
Sonia Kruger told Fitzy & Wippa that the ages of contestants spans from 19 to 62. "What I love about this cast is there's not a single stereotypical reality type . . . We've got a good cross section of people from all walks of life."
Read about the full cast here.
Big Brother Returns in June
The revamped Big Brother is set to premiere on June 8. Daily Mail reported that the season will air three nights a week. Watch the first promos to hear the new Big Brother's voice, and peek inside the new house here.