What Are the Big Brother 2020 Rules?
Get Yourselves Ready for the Return of Big Brother by Reading Up on the Likely Rules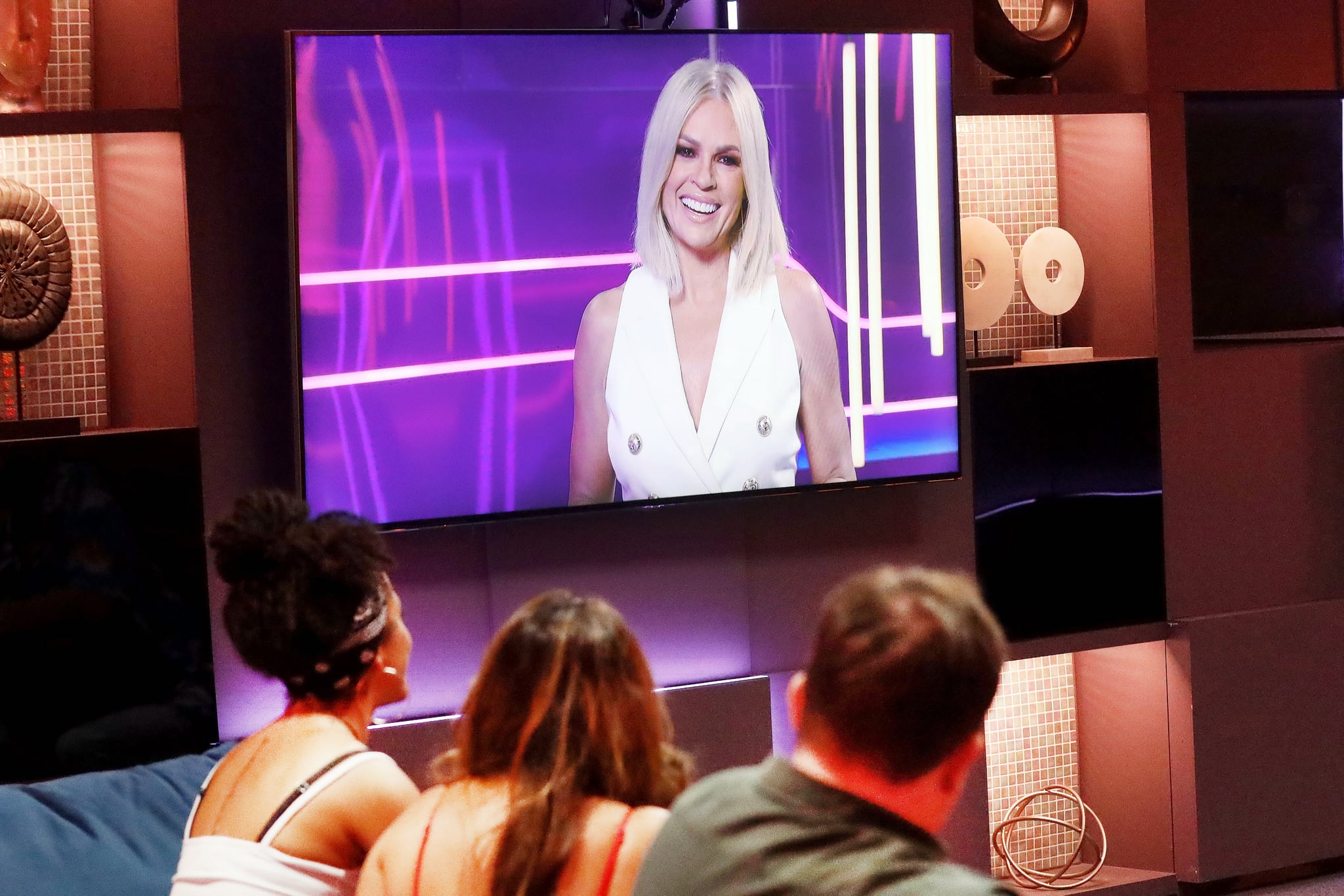 Big Brother returns to Australian screens on Monday — but it'll be a season unlike any we've seen before.
The season was pre-recorded but for the finale earlier this year, and combines the hectic challenges and strategies of Survivor with the voyeurism of your more traditional Big Brother format. We've been told to expect a challenge and an elimination every night this season, which will see our group of 20 dwindle down to the top three over just six weeks of filming.
Here's what we can ascertain about the rules for Big Brother 2020, by looking at the goss on the new house and at published international rules:
There is no contact with the outside world, including the internet, newspapers and phone calls — although we do know that the housemates were informed about COVID-19.
Housemates are on camera 24 hours a day, and must wear their microphone, except when swimming or sleeping.
They're not allowed to whisper or converse in secret, whether by covering microphones or cameras, writing secret messages, or talking under bedding, tables or beds.
The winner of epic Nomination Challenges gets to nominate three housemates for eviction. Then all the housemates will vote to send one of those three housemates home.
This is the first season where housemates are able to discuss and strategise about who they plan to vote out of the house.
Completing House Tasks will reward housemates with things like shopping money for "luxury" groceries and alcohol, dinner parties and messages from their loved ones at home. These tasks and challenges are mandatory.
The only food the housemates have are basic rations, like flour, milk, eggs , oats, olives, butter, tinned tuna, potatoes and yoghurt. Their food allowance is worth about $8 a day and 1300 calories per person.
The housemates have to do their own washing, cleaning and recycling. But housemates only have access to an hour worth of hot water every 24 hours, which they have to share between them, and use for washing up and showering.
There are no hairdryers allowed in the Big Brother house, but contestants do have access to hair straighteners and electric shavers.
Housemates arrive at the Big Brother house with only one suitcase of clothing and personal items, and receive everything else from Big Brother. Housemates are not allowed to have items like drugs, weapons, watches, money, mobile phones, computers, diaries, pens or musical instruments.
Housemates get to choose their own beds. They're not allowed to sleep during the day, with Big Brother controlling the light switches in the house.
Violence or threats of violence are not tolerated. Neither is property damage.
The Diary Room is the one place in the house that housemates can talk to Big Brother.
Once evicted, housemates must leave immediately.
The public will decide on a winner.
Image Source: Channel Seven