Billie Eilish Reads Mean Tweets on Jimmy Kimmel Live Video
Billie Eilish and Leon Bridges Are the Latest Stars to Get Hit With Savage "Mean Tweets"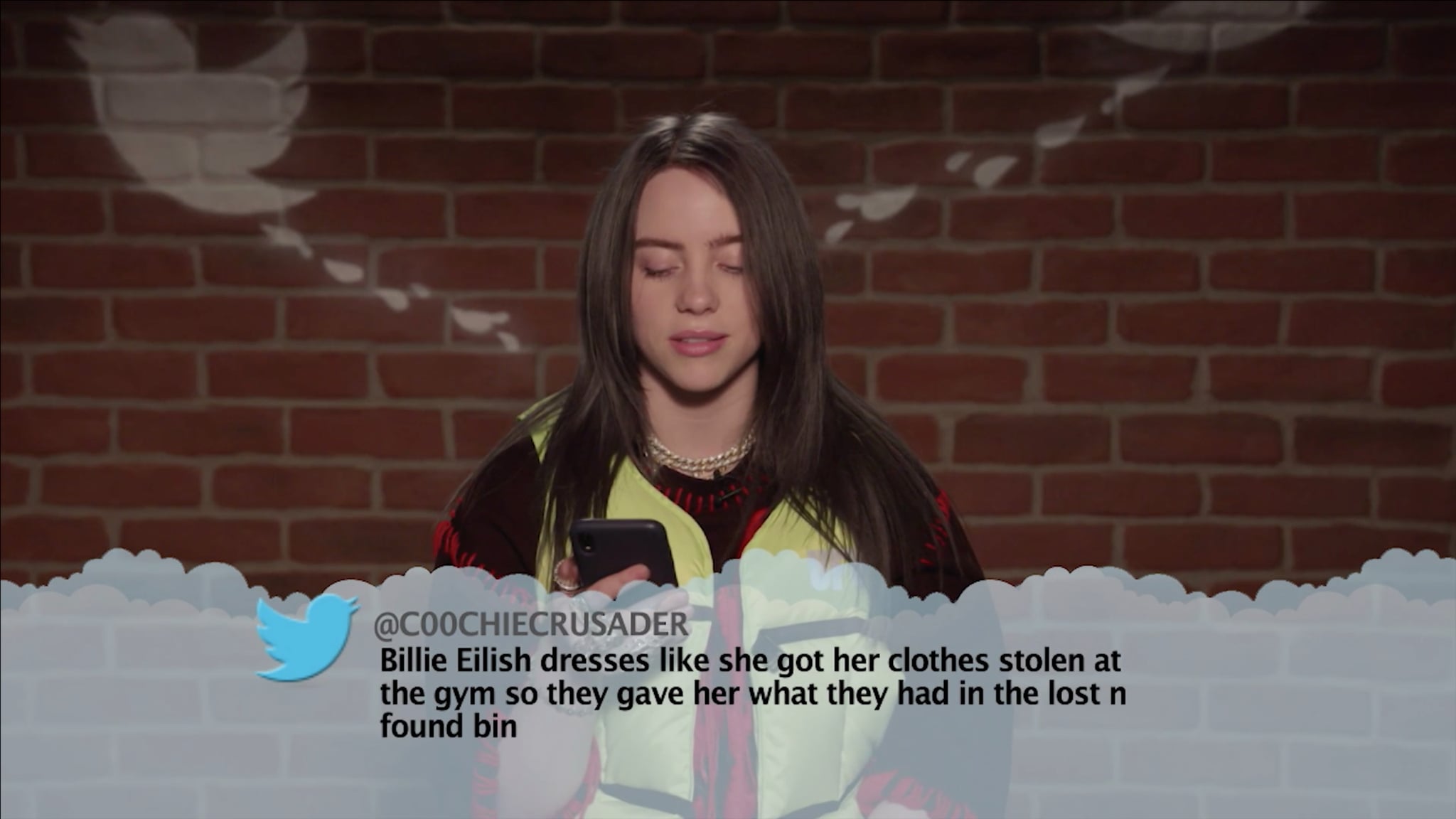 Jimmy Kimmel Live is back with another round of "Mean Tweets," and this time, some of your favourite musicians are feeling the burn. In the teaser for the upcoming segment, which premieres on Wednesday night after the CMA Awards, Billie Eilish gets called out for dressing like "she got her clothes stolen at the gym so they gave her what they had in the lost and found bin." And that's just the start of it! Green Day and Leon Bridges also get savagely roasted. Watch the preview below.