Ciarran Stott The Bachelorette Elimination Interview
Bachelorette Fan Favourite Ciarran on How He'd Be "Quite Happy" If Angie Slid into His DMs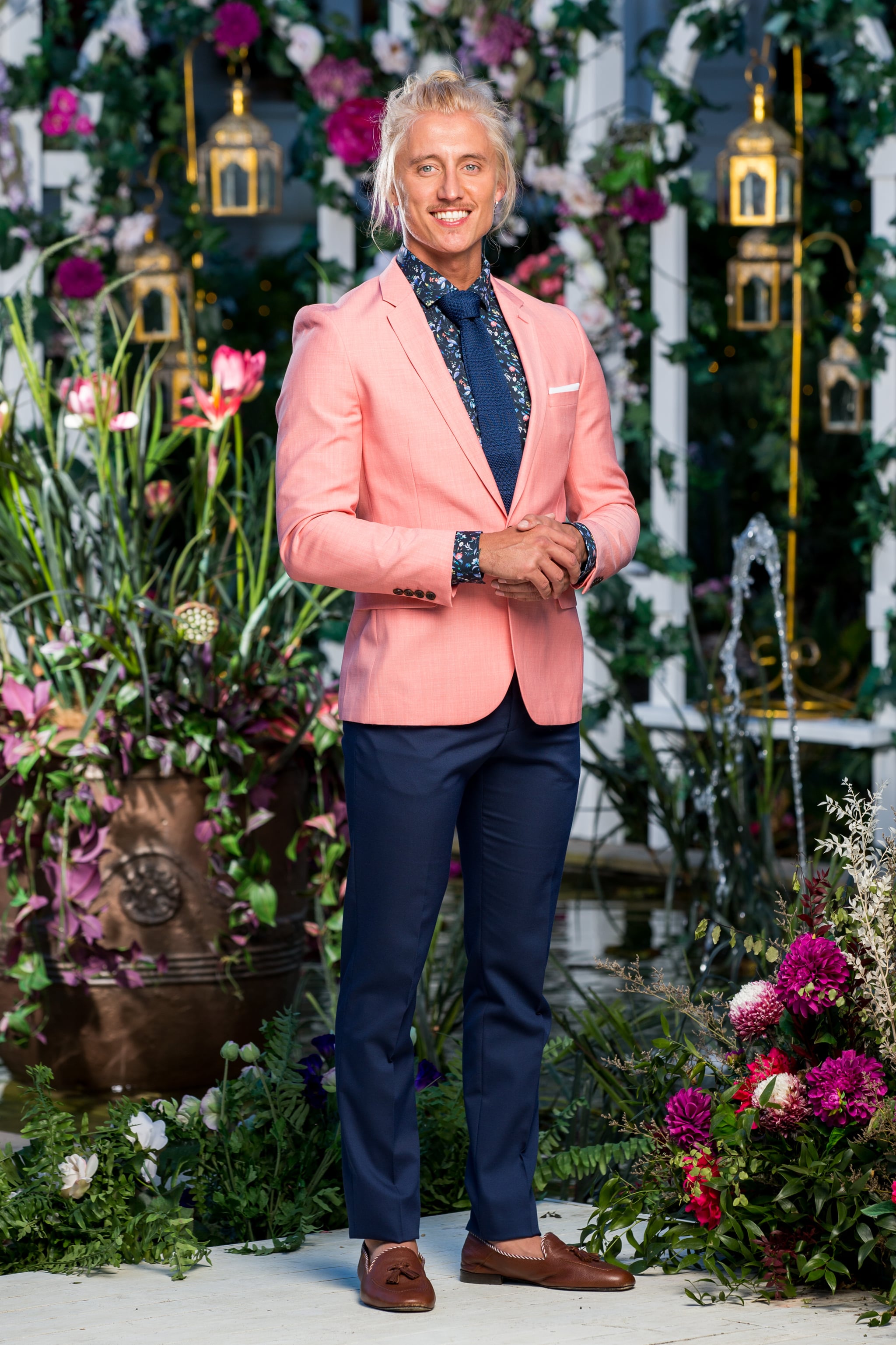 There's no question that Ciarran Stott was one of the most popular contestants from this season of The Bachelorette, if not of all time. So, it's safe to say the fandom was devastated when he made an untimely exit from the show. After learning his beloved nan had passed away, Ciarran decided it was best he leave the mansion, which left not only us viewers but Angie herself totally heartbroken. Below, he chats his decision to leave, whether he'd be open to rekindling things with Angie, and what's next for him now.
POPSUGAR Australia: Hey Ciarran! How are you feeling after watching the episode back last night?
Ciarran: I actually didn't watch it, I've just seen little snippets of it. It's bringing back the feels, which is a bit upsetting!
PS: How have the last few months since you left the show been for you and your family?
Ciarran: It's been alright! We have sorted everything out. My mum was like, "oh, you shouldn't have left," but at the time I felt like it was the right decision. Looking back on it, I do wish I would have stayed and stuck it out, as I don't like quitting. But I do think everything happens for a reason, and if it was meant to be, then it was meant to be. At the time, I wasn't expecting all this bloody publicity and love from people. I'm just me, I'm just a regular guy who's been on this show, but Australia seems to have fallen in love with me, which is. . . amazing! [Laughs]
PS: Had you already decided ahead of time that you were leaving that night, or was it more of an in the moment thing?
Ciarran: I found out about my nan a few days before the cocktail party. The lads in the mansion could see that I was not myself, I was down, my energy wasn't there and my head wasn't there I wasn't thinking about anything other than going and seeing my family after what had happened. My decision was made over a few days, but when it came to actually doing it, it was terrible. It was so hard, I literally felt like I was breaking up with a girlfriend. Looking back on it, it's pretty heartbreaking, especially seeing everyone posting about it. I'm like wow, I wasn't expecting any of this. But as you could see on the show, I'm an open book, and I couldn't not tell Angie about what was going on.
PS: At the time you said that you thought you would end up regretting your decision. . . is that the case now?
Ciarran: I do regret it. Looking back and seeing the snippets, especially what Angie said at the time, made me wonder if I made a mistake. If she didn't end up with someone from the show and she sends me a message, then I'll be quite happy with that. [Laughs]
PS: How did you go about getting closure after such an abrupt end to your connection with Angie? Are there still feelings there?
Ciarran: I don't know, as I haven't had any contact with her since leaving. But yeah, if she didn't end up with someone and we got to meet up, then that could definitely re-spark what we had, without a doubt!
PS: You've got plenty of options between that, going on Bachelor in Paradise or being the Bachelor yourself! Would you consider either of those shows?
Ciarran: If the opportunity comes then I'm not going to say no, I'll take it. I can't believe that people are saying they want me to be the next Bachelor though, that's a huge call! There's a petition going around and everything, it's just madness.
PS: There have also been a few rumours that you might be back in contact with your ex [Renee Barrett] who was on Matt Agnew's season, is there any truth to that?
Ciarran: There is truth to it to a certain extent, she's from Darwin too and we've got the same friendship group. There's like two places to go out in Darwin, so if you go out then you'll see everyone in the same place. We've hung out a few times with friends, and I'm not going to say anything bad about her because we're friends. That's just what it is, at the end of the day. I am single.
PS: You have definitely been one of the most popular contestants on this season, and one of the things people appreciate about you is how comfortable you are with your own "feminine" side. What does it mean to you to be able to represent a less stereotypical type of man on TV?
Ciarran: Well that's it, people see me and see that I'm heavily tattooed and think I'm probably not in touch with that side. But I don't like typically male stuff really, I love going shopping and spending money on clothes, manicures and facials. I'm not bothered what people think about me, and I don't really care about what type of man society things you should be. I only care about being myself.
PS: What's next for you now?
Ciarran: I'm definitely going to move from Darwin, I don't want to live there anymore. I was in Darwin because I used to be in the army and I was posted there, but then I left the army and just stayed. It's time for me to get out of there now, it's just too small and I'm over it. . . I don't like hunting and fishing so there's no point living there. [Laughs] I'll probably move to Sydney and see what opportunities come from that.