Courtney Roulston's Orange and Date Wholemeal Scones Recipe
Courtney Roulston From MasterChef Shares Her Yummy Orange and Date Wholemeal Scones Recipe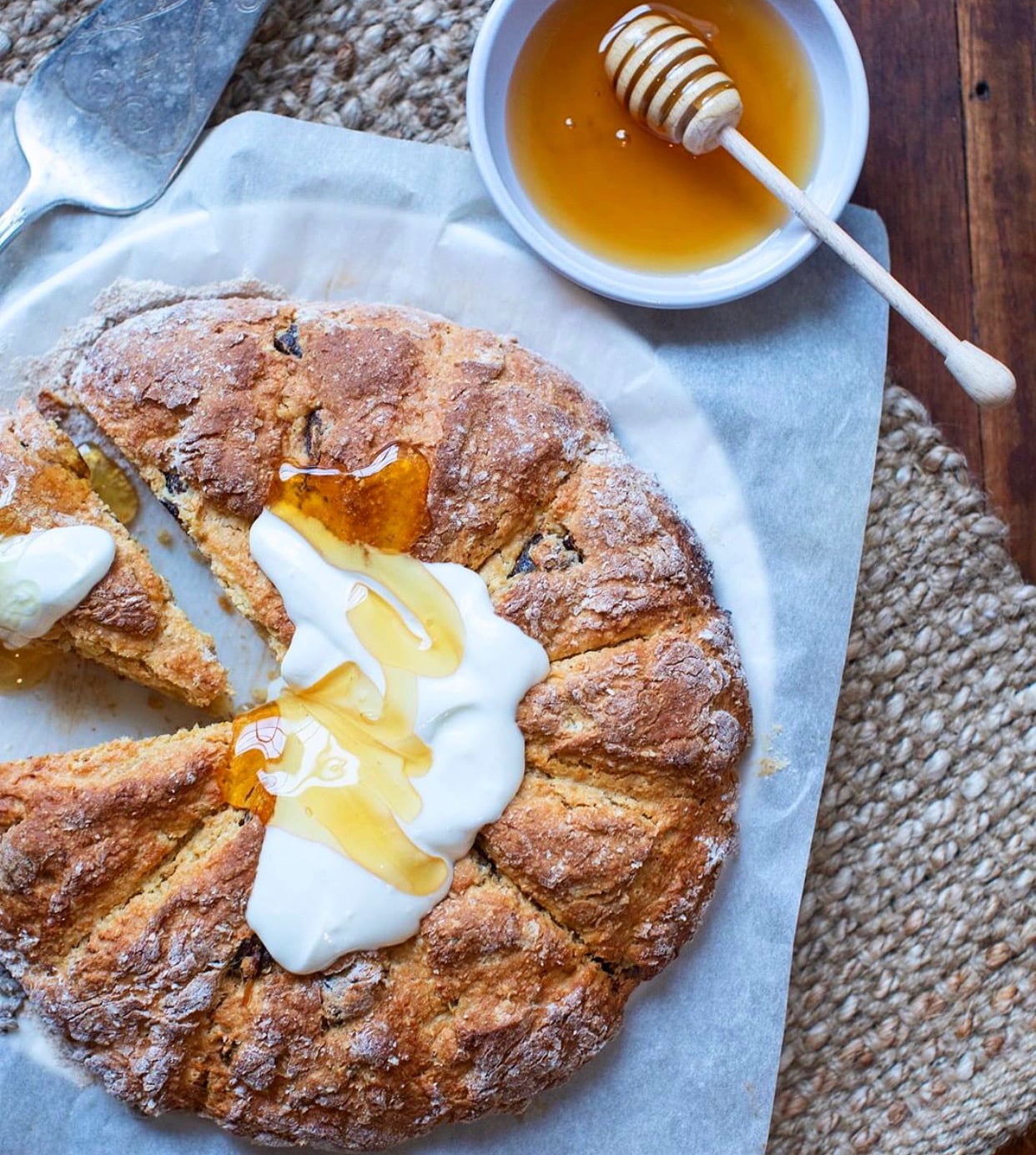 We've asked the eliminated contestants from MasterChef: Back to Win to share with us the dish that made them fall in love with cooking — because even world-class chefs had to start somewhere. And we've all got plenty of time — and the reality TV inspiration — to put our culinary skills to the test.
Courtney Roulston shared her recipe for the orange and date wholemeal scones she'd make as a young girl, and continues to bake to this day.
"While I don't do that much baking throughout the year, when I do bake, I tend to lean towards old school classic recipes that are simple to make," Courtney said. "Baking that is uncomplicated and requires little effort is my kind of baking."
"Scones are one of those recipes that never seem to be in fashion, nor do they ever seem out of fashion. Trends come and go and I've seen hundreds of twists on the classic lemonade scone," she continued, calling this recipe her "no fuss" version.
"Orange zest and sweet dates are a fabulous combination in these scones and buttermilk adds a creamy yet light texture. I've used wholemeal flour in these scones as it adds a great texture, and lets be honest — we all feel a little bit better about the food we eat if it has a healthy edge."
Courtney suggests pairing the scones with cool yoghurt instead of jam and cream, because of the almost jammy consistency of the cooked dates. "But if you must have cream, then go ahead. Peanut butter is also really nice on these scones. I am really offending the traditionalists now!
"One of the best benefits of baking at home is the scent that fills your home. If you fancy some stress-free baking that requires minimal effort for maximum benefit, get some scones in the oven this weekend."
Orange and Date Wholemeal Scones
Courtney Roulston
Ingredients
1 cup Medjool dates, pitted and chopped (around 12 dates)
2 tsp orange zest
⅓ cup fresh orange juice (around ½ squeezed orange)
2 cups wholemeal self-raising flour
30g chilled butter, cubed
⅓ cup sugar
1 ⅓ cup (330ml) buttermilk
½ cup thick Greek yoghurt to serve
2 tablespoons honey to serve
Directions
Preheat oven to 200°C.
Mix together chopped dates, orange zest and juice in a bowl. Set aside to soak.
Place the flour into a large mixing bowl along with the butter. Using clean hands and working quickly, rub the butter into the flour until it resembles fine breadcrumbs.
Mix the sugar through the flour and create a well in the centre. Add in the date mixture and pour in the buttermilk. Using a cutting motion with a butter knife, gently mix the dough until almost combined.
Line a large baking tray with extra flour and turn the dough out onto the lined tray. Using floured hands, bring the dough together and flatten into a circle around 5-6cm high. Try not to work the dough too much.
Using a sharp knife, cut 12 wedges into the top and bake for 25 minutes, or until golden and fragrant. Serve scones warm with yoghurt and honey on the side.
Information
Category

Cake

Yield

12 scones

Prep Time

15 minutes

Cook Time

25 minutes

Total Time

39 minutes, 59 seconds
Image Source: Supplied