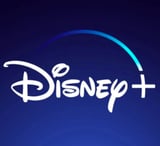 We've partnered with Disney+ for the Disney+ Drive-In.
Everyone stop what they're doing: the Disney+ Drive-In is coming to satisfy those cinema cravings and save 2020.
Kicking off in Brisbane on September 17 (followed by Sydney and Melbourne), Disney+ Drive-In presented by Openair Cinemas will be playing all of the old and new classics — including Disney, Pixar, Star Wars and Marvel movies — with a tonne of themed nights to boot.This is particularly exciting for everyone who was too young to see The Little Mermaid in cinemas, or felt too old to go and watch Toy Story 4 by themselves. Now, thanks to the drive-in, you can watch these classics and fan-favourites loud and proud alongside others who appreciate your devotion.

Tickets areon sale now for Brisbane, with Sydney and Melbourne following suit soon. Have a look at Brisbane's Disney+ flick line-up below.

Northshore Riverfront Event Space, Hamilton, Brisbane: September 17 - October 18

Up

Thor Ragnarok

Star Wars: The Last Jedi

Toy Story

Mrs Doubtfire

The Lion King (Animated)

The Jungle Book (Live Action)

The Little Mermaid Sing-Along

Inside Out

The Incredibles

Captain Marvel

Star Wars: The Rise of Skywalker

The Mighty Ducks

Cool Runnings

Beauty and the Beast (Animated)

Aladdin (Live Action) w/ captions

Monsters Inc

Wall-e

Guardians of the Galaxy

Rogue One: A Star Wars Story

Edward Scissorhands

Hocus Pocus

Bankwest Stadium, Parramatta, Sydney: October 22 - November 15
TBC
Melbourne (Location TBC)
TBC
More information such as dates for each screening can be found here, so all you have to do is fetch that Goofy costume you've been saving for a special occasion and cancel all of your plans — you've got some movies to see.
2020's starting to look up.
Thanks to our partnering sponsors for helping to bring this magical experience to life; Disney+, Volkswagen & SEEK.