Does One of the Farmers Quit Farmer Wants a Wife?
One of the Farmers Is Expected to Quit Farmer Wants a Wife Next Week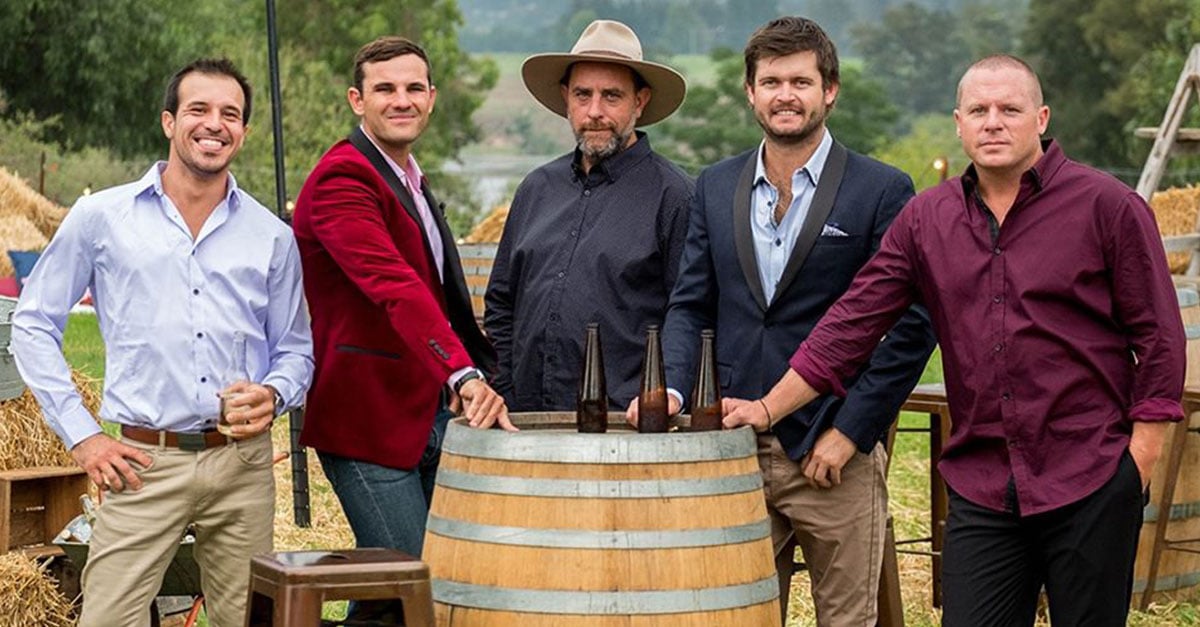 One of the season's five farmers is expected to leave Farmer Wants a Wife next week, due to a sudden death in the family.
The farmer in question told TV Week: "It was really unexpected. It was really hard, because you're dealing with a lot of emotions from the show and are stressed out — and then, boom."
While he acknowledged that his late relative would've wanted him to continue with the series and find love, he didn't think he would be able to concentrate on romance through his grief. "Part of me was like, 'I just can't, because I just don't think I can be myself. I didn't think I could give the girls 100 percent."
In the preview for Sunday's episode, which aired last night, it was inferred that the departing farmer might be Farmer Sam.
"One farmer's happily ever after is in jeopardy," host Natalie Gruzlewski teased in a voiceover, before the show cut to footage of Farmer Neil asking, "Where's Sam?"
"You broke my heart into pieces," Farmer Sam presumably explained to Emily, who told him she did not see a relationship developing on Monday night's episode.
That tracks with something else the farmer told TV Week, where he said that not only was he told the news about his family member's passing, but had also been rejected by one of his frontrunners.
"She was my ideal girl and I felt comfortable I was going to pick her. It was very, very heartbreaking, like smashing a nail into a plank of wood with a hammer until it breaks.
"Far out! That was the worst day of my life. Having to deal with that, and the cameras are rolling, and you're thinking about your family . . .
"I just couldn't deal with any more bad news. I was just like, 'I want to go home. I want to be with my family right now.'"
The Herald Sun reported that the farmer may have continued a relationship with one of his contestants outside of Farmer Wants a Wife, but that contention isn't backed up by the TV Week interview.
The farmer didn't totally dismiss the idea of returning to Farmer Wants a Wife in another season, saying that he thinks he will find love one day. "Someone will come along. When something bad happens, something good's good to come for you."
While the woman that rejected the grieving farmer could be Emily, it could also be one of any of the farmer's suitors.
We don't yet know for sure if it's Farmer Alex, Harry, Sam, Neil or Nick who will leave — or what impact his exit will have on the group of women who have been staying with him over the last few weeks. Looks like we'll find out on Sunday!
Farmer Wants a Wife airs on Channel Seven, Sunday to Monday. Join us at our Facebook group Pass the Popcorn to gab about all things reality TV.
Image Source: Channel Seven