Emma Roche The Bachelor Australia Elimination Interview
"I'd Rather Be Known as the Clinger Than a B*tch" – Emma Roche on Her Bachelor Edit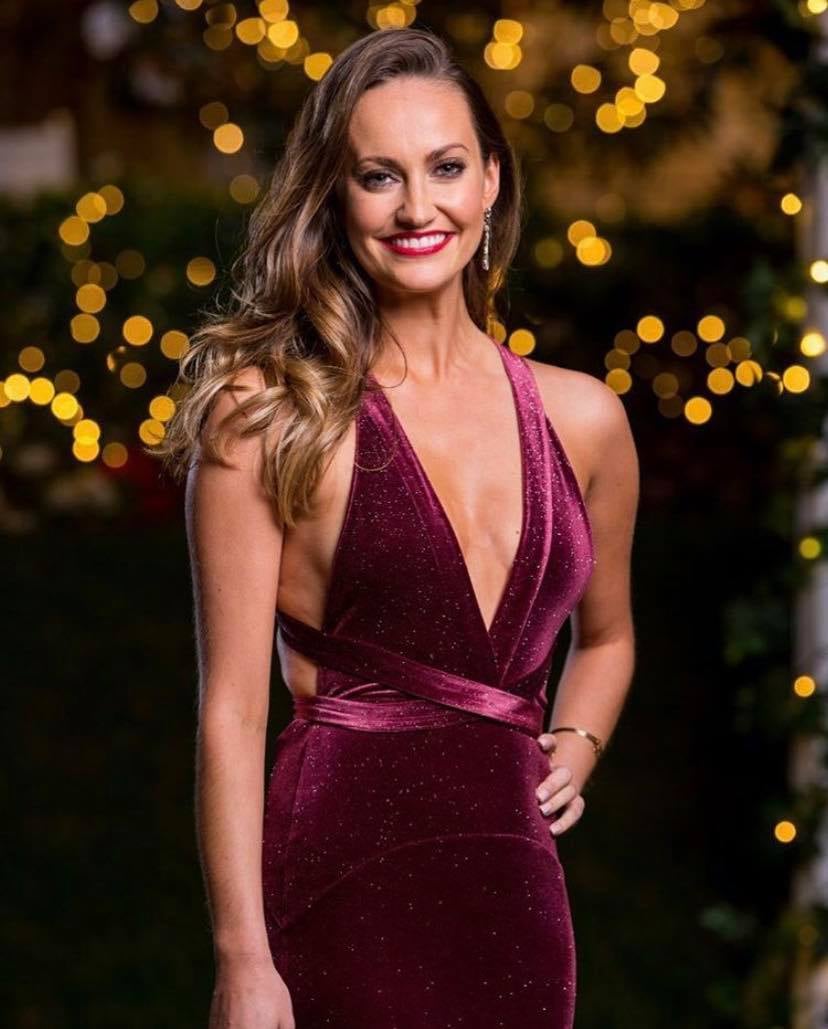 Emma Roche could never be accused of not wearing her heart on her sleeve during her time on The Bachelor. Having made a lasting impression on us viewers as the contestant who 'loved love', she took it one step further she dropped the first L-bomb of the season during her hometown date with Matt Agnew. Despite her declaration, she was sent packing last night after a dramatic rose ceremony. Below, she chats 'love', naturally, as well as her thoughts on her edit and the reasons behind her exit.
POPSUGAR: Hey Emma! How was it to have to relive your exit last night?
Emma: It was okay! Except for the end obviously, that was pretty hard to watch and pretty emotional. But I'm in a good place now!
PS: Were you surprised that you were eliminated?
Emma: I mean, I was being realistic. At the end of the day, I had a one in four chance of going home. I had to keep that at the forefront of my mind, and after seeing what went down at the rose ceremony with Helena, I thought, "okay, tonight could be my night to go."
PS: Was there anything that happened at your hometown that indicated you might not be going further?
Emma: I don't think so! It's a pressurised environment and you don't really get to spend that much time together. It was a tough one, there were a couple of times where I thought, "okay, his energy has shifted a little bit," but you never know what's really going through his head.
PS: There were people who questioned if you loved Matt himself, or the idea of being in love. What do you think about that?
Emma: Oh my god, the 'love' thing has been dramatised so much! [Laughs] I did not fall in love with him on episode one, like seriously, get real! I went in there for genuine reasons, it is a dating show, so surprise surprise, I went in there to fall in love! There were genuine feelings for him, but it was clearly dramatised.
PS: What are your thoughts on Matt now?
Emma: He is a good guy, he's so genuine and he is there to find love. Look, I don't hold any grudges there whatsoever, he was really honest about how he was feeling towards me. I respect that!
PS: Do you regret telling him you loved him, or have any other regrets from the show?
Emma: I don't regret telling him how I felt about him, we were at the business end and he wanted to know how we were feeling. That's how I was feeling at the time, so I thought, "you know what, I'm just going to lay my cards on the table, and if he feels the same way that's great, and if he doesn't then it isn't the end of the world." I probably shouldn't have said the 'love' word fifty billion times on the show, but I did, so I'd probably change that if I could.
PS: Well, it's hard to tell if you said it fifty billion times, or if they just played it fifty billion times. . .
Emma: Yeah, well it's just one of those things. It's all done and dusted now, so I just need to own it and ride the wave . . .
PS: If it were me, I'd rather have the "I love love" edit than the edit some of the other contestants have received this season. . .
Emma: Thank you! Yeah, I'd rather be known as the clinger than a bitch. [Laughs]
PS: How did you feel about the edit you received?
Emma: I was surprised by the first couple of episodes, but after that I just had to accept it. It is what it is at the end of the day, and I had great experience filming the show so I'm not going to let any editing ruin that for me. I met a lot of lovely people and I'm really happy to have had that.
PS: Do you think Helena talking to Matt at the rose ceremony played a part in your exit?
Emma: Quite possibly, yes! [Laughs] She pulled him out because of how her hometown went down, and I didn't know that at the time, which is why I was so shocked and not impressed. But having watched the episode, I can see why she wanted to clear the air, and maybe that Matt just wanted to explore where her head was at.
PS: Do you still think it was unfair that she got that time?
Emma: I think I'm a bit more understanding, Matt was pretty honest about how he was feeling towards me, his feelings hadn't developed as quickly as mine which was fair enough. If someone doesn't feel the same way about me then I'm not going to beg them to stay. Helena had her reasons, she saw her opportunity and she went for it, so I understand!
PS: What was the highlight of your time on the show?
Emma: It sounds so corny, but just getting to meet the lovely Bachelorettes. I've made so many good friendships out of this show that I'm so grateful for.
PS: At the end of last night's episode, you said something like, "I'll find my prince eventually." Have you found your prince now?
Emma: Oh how cheesy, I talk so much shit! [Laughs] Have I found my prince? Ah, no! I'm happily single, I'm going to stay single for a little while and have fun and enjoy it!
PS: Who do you think is most likely to 'win' now?
Emma: Aw, I hate calling it winning! But I think it's going to be between Helena and Chelsie. He's got a good connection there with those two, so it could swing either way.