Florence Alexandra Bachelor in Paradise Recap Week 2
The Flo-Down: Florence Alexandra Thinks This Paradise Couple Has Marriage Potential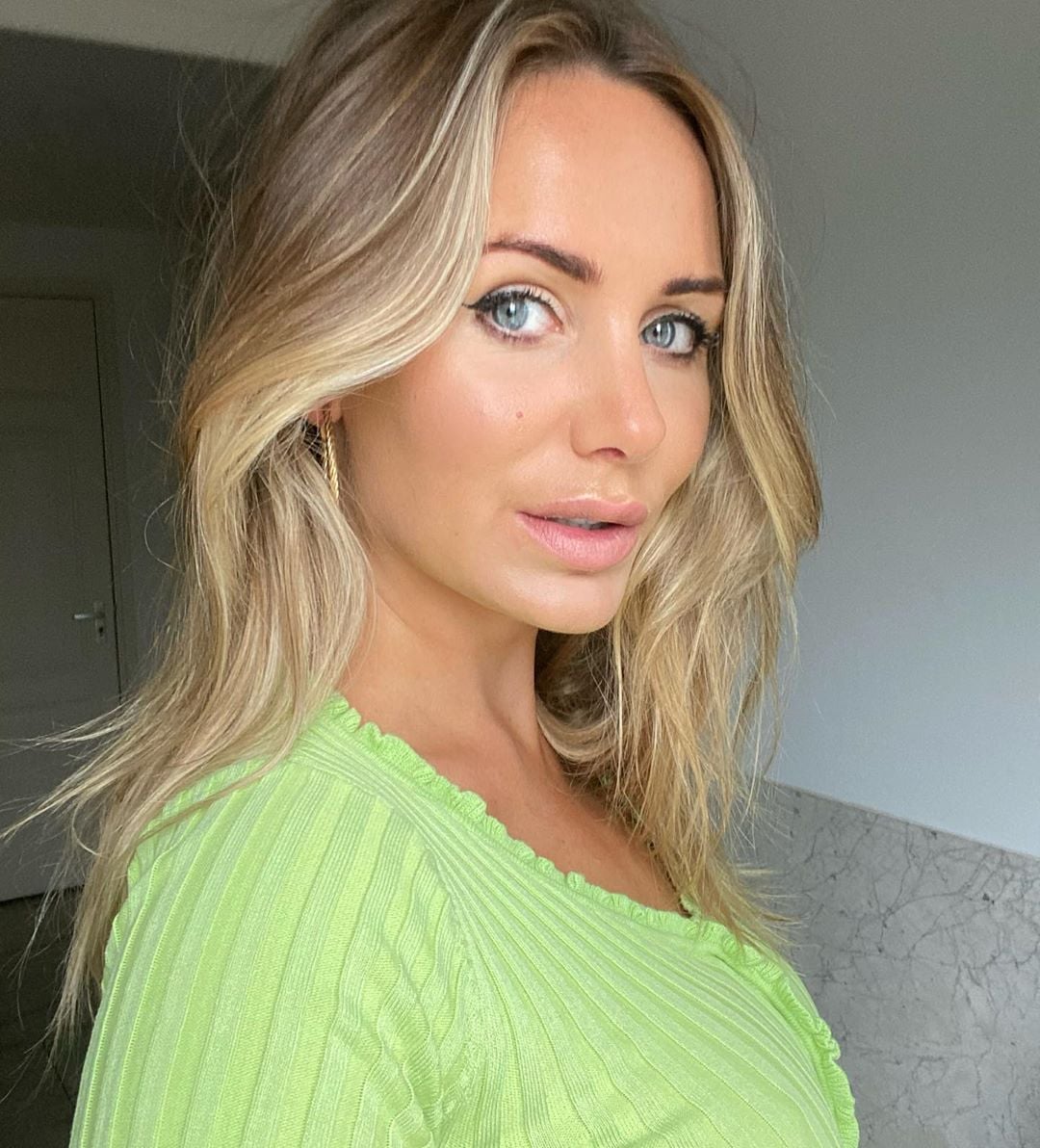 Welcome to The Flo-Down with Bachelor star, Florence Alexandra. In her weekly column for POPSUGAR Australia, Florence shares her thoughts with us on the romances, hook-ups, friendships and faux-ships of Bachelor in Paradise 2020. Using her insider knowledge after appearing on two seasons of the show, Florence puts the most talked about BIP relationships under a microscope each week, unpacking what's real, and what's not.
Bula everyone! Welcome to a brand new Flo-Down! Week Two of Bachelor in Paradise is history and oh my Osher, "what a year it's been". The amount of drama this season is out-the-bloody-gate. Ciarran's ex Renee has made her way into Paradise (the arrival we have all been waiting for, let's be honest), multiple people have threatened to leave, only one actually went through with it and some serious sparks are flying between new arrival Alisha and blonde Ken Doll, Glenn. Alex from Angie's season emerged from the sea, full Ex On The Beach style, and the producers decided to add a little plot-twist and send in three (!!) new men who have never ever been on a Bachelor show before. Cleanskins, they call them. Interesting. Unfortunately, only two have survived the rose ceremony and live to see another day in Paradise. Pour yourself a glass of wine or another cup of coffee (who cares about what time it is, which one do you need?) and let's unpack this week's most talked about couples.
Jake and Helena
Osher walks in with a date card for Jake. Cass is looking chuffed as she is convinced he'll take her but plot twist, he picks Helena. They take off on their date and sit down for a cute picnic. Jake the Paradise Veteran knows the drill so he dives straight into it and asks her all the mandatory Bach-questions like "how do you feel about me?", "where do you want to get married?" and "what should we name our first child?". Helena is probably thinking "I can't" again, so there's a long pause before she says the words no guy wants to hear on a first date (or ever): "I think you're cool". Gold. Helena then asks Jake about his ex Megan and I think even a blind person could see he is lying when he claims the book is closed. What a waste of a date card.
The Verdict: Not a match, obviously. During their date it seemed like Jake was acting on autopilot and just following the rules from to the Bachelor Book. Helena got the impression that Jake is far from over his ex, which is confirmed when Jake interrupts the Rose Ceremony to admit to Osher and the rest of the group that he is still in love with Megan. He has decided he wants to leave Paradise to fight for their love. For the 32986th time, but who's counting. I respect his decision and honesty, it takes a man to speak up and follow his heart like that. Helena then gives her rose to Alex and we will have to wait and see if there could be something there or if it was one of those "friendship roses" that only Jake seems to have an issue with.
Jamie and Brittney
Brittney has never been on a Bachelor date before so Jamie decides to organise a little mini date for her on the beach. Which is a bit confusing, didn't he friend-zone her last cocktail party? Friend Zone or not, the fact that he does this for Brittney is super cute and she is over the moon, to say the least. She's determined to get a kiss on this date and convince Jamie of her wifey-potential, so we see her batting her eyelashes, licking her lips and giving him more compliments than Kris Jenner filming a sex tape for one of her daughters. You're doing amazing, sweetie! Jamie doesn't seem to get the hint though and I wonder if it is because he is still in love with Timm, aka Big Sexy. Jamie says afterwards he wasn't getting any romantic signals from Brittney and, LOL, I wish my ex-boyfriends were so oblivious to female interest. Bless his cotton socks. But also, step it up mate.
The Verdict: I don't see it. I am rooting for them as I want both of them to find love, but I don't think this relationship is going to take off and they are better off just being each other's wingman/woman. Brittney is keeping her hopes up with Jamie which keeps her from exploring potential romantic connections with other guys and Jamie shows indecisive behaviour and is giving off mixed signals. I feel like he is (unintentionally) keeping her on a leash for as long as he has no other connections going on and I'm afraid this could turn into another Ivan situation, like last year, and it will leave Brittney heartbroken.
Ciarran and Renee
Renee has arrived in Paradise and to celebrate Osher announces another one of those nasty but juicy Bula Banquets where Ciarran and Renee have to answer the questions about their mysterious relationship everyone has been asking. How wholesome. It takes about one question until Ciarran's had enough and storms off, visibly very upset. Eventually Renee and Ciarran have a chat and Renee drops a serious truth bomb about Ciarran's time on the Bachelorette. Apparently they broke up, he went on the Bachelorette, but then he left Angie for her and she picked him up from the airport when he came home, only for him to cheat on her a few months later. And then she went on the Bachelor, as revenge . . .? How much are they paying these two to be here? I would have joined a Nunnery after a relationship like that. Nevertheless I am grateful for the juice. Thank you, Bachelor Gods.
The Verdict: Surely there's more to this story. I reckon another load of dirty secrets will be exposed and a lot more shots will be fired. I wonder what the next truth bomb will be, maybe Ciarran has three penises? That would explain why he's such hot property. I think Channel Ten is slowly changing the format of the show and eventually Osher will be replaced for Jerry Springer. Make sure to get some extra popcorn on your next Coles run. I'll have the salty caramel one, please.
Jamie and Timm
Dirty Jamie & Big Sexy. My favourite couple in Paradise. When Timm decides to leave after all the drama went down with his mate, Jamie gets really upset. Like, really upset. The type of ugly crying, wheezy voice, screaming in denial kind of upset. I think the last time I was this upset Channing Tatum got back together with Jessie J. We see him throwing himself at Timm, pleading he wants to wake up every morning and see his face. Most of us can only dream of such passion in a relationship. Timm seems unimpressed though and mumbles "I'm not dying, man". Jamie leaves to get some air for a second and when he returns Timm is gone. Jamie breaks down in tears again and hysterically starts packing his bag. He marches down the driveway where a producer comes to fetch him to let him know that Timm hasn't actually left, he's just in Britt's room. If this scene doesn't win Bachelor In Paradise a Logie for Best Television, I will personally make them one from paper mache.
The Verdict: We all love a good Bromance, however this is more starting to look like codependency. Big Sexy is not putting the same amount of dedication into this relationship so I reckon Jamie should start seeing other people.
Glenn and Alisha
Alisha arrives!!!! All hail the Queen. Alisha was in Paradise with me last year, so she's my home girl. Glenn is one of the first people to notice her and jumps up to say hi. Alisha seems very impressed with the appearance of this male Barbie doll, we can tell by the way she looks him up and down and then goes: "Holy crap. Hi!". Glenn Doll says Alisha completely swept him off his feet when she walked in, so he immediately runs off to dump Helena. He needs to get all the obstacles (obsta-girls in this scenario) out of the way to free the way to his heart for Queen Alisha. It's kind of like sending your boyfriend a quick text to break up the minute before you're about to cheat so technically you're not cheating anymore. Osher then comes in to collect Alisha and casually sends her on a date with the three Cleanskins, Glenn Doll is not a fan and is super happy and relieved when she finally returns. So happy that he doesn't even care that she calls him "Greg". He probably wouldn't care if she'd call him Greg for the rest of his life. Man's in love. They then go on a steamy AF date and it's like we are looking at lovers from a past lifetime. It just makes sense. It's perfect. They just FIT. They also look fit. Everything is fit.
The Verdict: Wedding bells. This is the kind of love you see in movies. Baby and Johnny. Allie and Noah. Carrie and Big. Barbie and Ken. If you didn't recognise any of these iconic couples you've got some serious Netflixing to do. Is that a word, Netflixing? It is now.
To conclude, it was a week of extremes. Two of the funniest episodes in history but also two of the saddest. Juice or not, it's never fun to see people cry. The reason why we love to watch it is because it's so relatable. We've all been in love, we've all been heartbroken, we've all made mistakes. The good news is: nothing lasts forever. The bad news is: nothing lasts forever. Or is true love the exception?
To be continued in next week's episode of The Flo-Down. Please take some time to say goodbye.
Love, Flo