Florence Alexandra Bachelor in Paradise Recap Week 3
The Flo-Down: This Sweet New Bachie Couple Are the Reason Florence Alexandra Still Believes in Love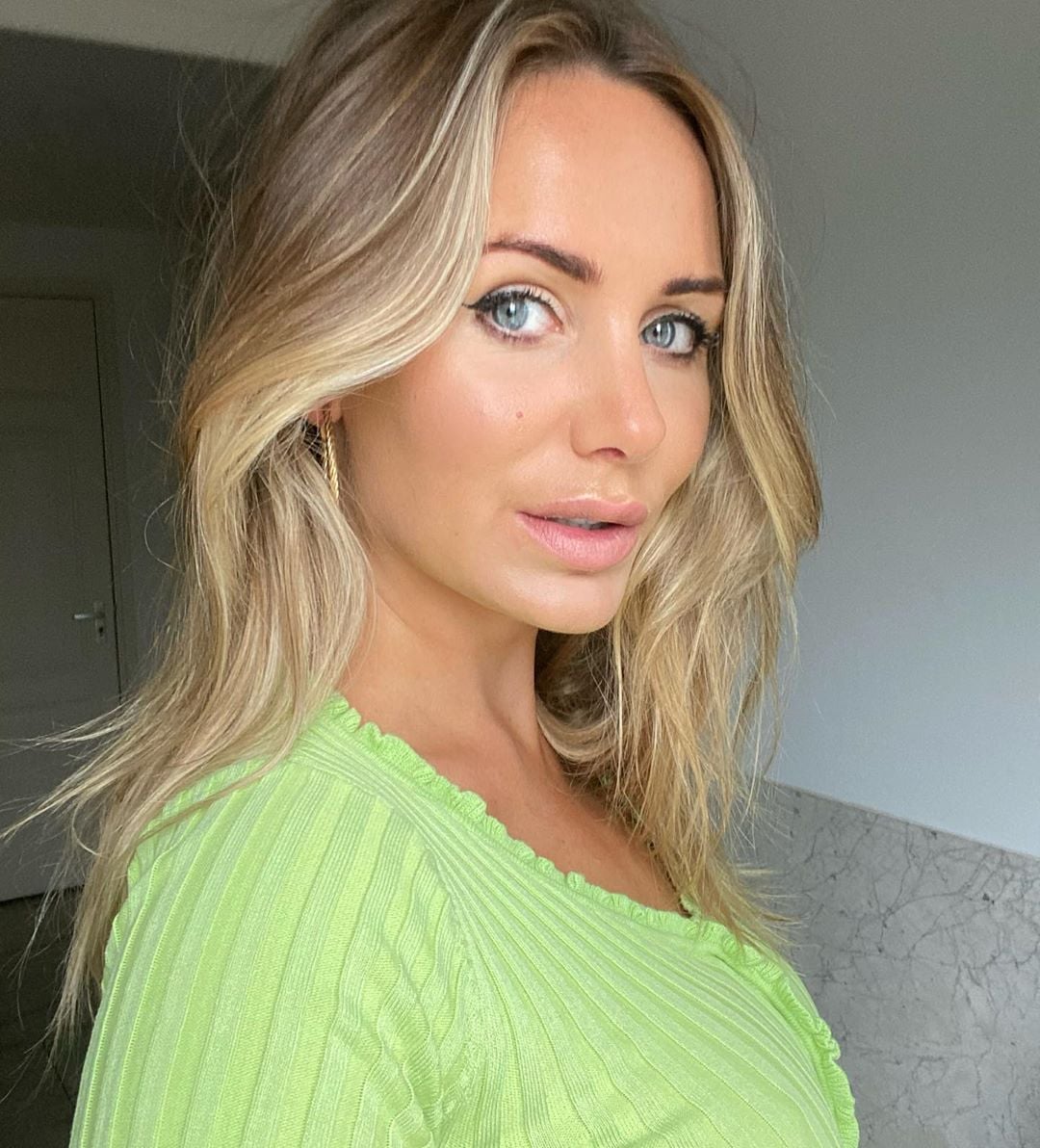 Welcome to The Flo-Down with Bachelor star, Florence Alexandra. In her weekly column for POPSUGAR Australia, Florence shares her thoughts with us on the romances, hook-ups, friendships and faux-ships of Bachelor in Paradise 2020. Using her insider knowledge after appearing on two seasons of the show, Florence puts the most talked about BIP relationships under a microscope each week, unpacking what's real, and what's not.
Bula everyone! Is it just me or is all I do these days watch Bachelor in Paradise? My dishes are piling up, I hardly sleep anymore and my kitchen is filled with empty bottles of wine. Must. Watch. Bachelor. Four (!!) episodes a week, and four times the amount of drama, villains and tears than previous seasons. If I had a drink every time someone cried I would have been writing this article drunker than a sorority girl on Spring break. Before we continue, I want to say that I struggle with the poor morals this season. Nobody is perfect and in such an intense environment where emotions are heightened we all say or do things sometimes which we regret later, but bullying, double standards and backstabbing are unethical and should not be condoned. Play nice, kids.
Luckily it's not all tears and heartache though — Ciarran moves on to his fourth prey of the season and seems to be loving life, Ciarran's ex Renee moves on with his fellow Bachelorette pal Matt, Glenn Doll and Alisha are getting stronger every day, and we have a new favourite couple on the island: Mary and Conor. If it wasn't for them I would have probably stopped watching. Just kidding, I would never. We also have a bunch of new arrivals — Kiki, Keira, Jackson, Matt and Scot. And boy did they shake things up in Paradise! Let's discuss this week's most controversial couples.
Keira and Alisha (and a bit of Conor)
Keira is back! In the first season of Bachelor in Paradise we saw Keira falling madly in love with Jarrod. Unfortunately, the fairytale came to an end last year when they split. I wonder who got to keep the pot plants. She's now back in Paradise for a second chance at love and Osher welcomes her with a blind speed-dating session with all the Paradise boys to pick one fella to take on a date. Lucky woman. As it's a blind date and no rigs and tattoos are on display, only Conor manages to impress Keira with his words and wins the date. They have a tasty looking seafood lunch by the ocean and my favourite part of the date is when Keira suggests a walk on the beach "to show him her rig". He's not wearing swimwear though, it's just Keira who got changed and is wearing a bikini. Lol, but also, amazing. I can see why she wanted to get that rig out.
After their date they join the rest of the group at the bula banquet and it takes about two minutes for things to kick off between Keira and Alisha. Multiple people suggest having this chat in private but Keira insists on doing it in the group. Alisha gets visibly upset but that doesn't stop Keira from going H.A.M. (Urban Dictionary for the meaning of this word if you don't know) at her. Glenn has had enough of it and calls Keira out to make it stop and I think we all fell in love with Glenn a little more when he stood up for his lady like that. As Paris Hilton would say: "That's hot."
The Verdict: Needless to say, the way Keira went off against Alisha was rude and unnecessary. They should have just had a chat in private to talk things out. I love drama but I don't like bullying so I hope that they had a chat after the banquet to smooth things over. Alexa, play "Humble" by Kendrick Lamar. Life's too short for this, ladies, and so is your time in Paradise.

Ciarran and Jess and Kiki
As if Jess hasn't had enough competition when it comes to Ciarran, Malibu Kiki walks into Paradise with a date card and, *surprise!*, chooses Ciarran to come with her. They go on a boat ride to a campsite where they get the option to stay the night. Come on Ciarran, this is your time to shine and show Australia that you're a super decent human being, that you care about the feelings of others. Don't let us down. Say no! Of course he doesn't though, bloke's keen as a bean. When a producer asks him how he feels about leaving Jess behind he says he doesn't feel bad at all. These bros ain't loyal. The next day he dumps Jess and he officially moves on with Kiki.
The Verdict: Kiki can do whatever she wants and take Ciarran on a date obviously. The woman just arrived and coming in late you gotta go after what you want. However, I feel like Ciarran should take more responsibility for the feelings of others. Jess didn't deserve this. I'd say put him in the naughty corner but that would probably make him even more appealing. Why do girls froth these bad boys so much?!
Conor and Mary
Um, excuse me, cutie alert much!? Cupid decided to stop being a dickhead and start shooting some arrows and BOOM . . . bullseye! When Osher drops a double date card Conor, of course, picks Mary. Mary goes to her room and gets full fleeky. Meanwhile we see Conor lying on his bed wearing the same outfit he wore all day and probably the day before. Hahaha. Boys. On their double date with Jess and Alex we see them having a cute moment in a hammock. Mary knows exactly what she wants in a man, which Conor seems to appreciate. She gets a bit shy when she tells him about her daughter but Conor is a gentleman and reacts in the most understanding and compassionate way. And then they kiss! Someone put me on ice, I'm melting. Conor and Mary are the reason I still believe in love. Does Conor have a brother for Jess by any chance?
The Verdict: I genuinely hope Channel 10 will do a "where are they now" 50 years from now and Conor and Mary will still be chilling in a hammock together. I love how different they are but somehow the balance is just right. They're like one of those weird food combinations that taste amazing, like ice cream and fries. Mary is this crazy, flamboyant, opinionated Brazilian bombshell and Conor is this calm dude from Tassie who works in real estate. I may or may not have done some stalking to get these facts. Please don't ever break up or I'll personally have to lock you up together until you work things out. Happy to fly to Tassie to do so.
Matt and Renee
Just when everyone started to think Paradise is Ciarran's world and the rest are just living in it, Matt walks in. Matt was on the same season of the Bachelorette as Ciarran and apparently he was in Bali too when Ciarran and Renee were there. Matt tells the camera he was hoping to see Renee in Paradise and Renee seems equally stoked to see him. She says they really hit it off in Bali but as she was in a relationship with Ciarran it was purely platonic. Lucky for her she's single now because Matt is holding a date card! Matt decides to take Renee and Ciarran is p-i-s-s-e-d to say the very least. He reckons Matt is not allowed to take Renee on a date, even though they broke up because he cheated on her. It's not just double Ds he seems to have a thing for, but double standards too. Alisha says Ciarran treats people like property and doesn't want anyone touching what he has touched. Ha. That's like a game of The Floor Is Lava without any furniture to stand on — he has touched everyone in there.
Matt and Renee go on a tandem ride with matching helmets and have a cute picnic. Matt is really hot. Renee, get it, girl. It's your turn now, baby. They chat, they laugh, they chat some more . . . and then they kiss. Ladies and gentlemen, there's a new couple in Paradise! I do think they need to check if their parents aren't cousins by any chance though, they kinda look alike. A lot.
The Verdict: I don't hear wedding bells just yet, but maybe that's because the only thing I'm hearing at the moment are Ciarran and Timm yelling "bro code". I think this relationship will ruffle some feathers in Paradise and I'm not sure if Matt and Renee will have a good time living with Ciarran for another two weeks. Maybe they should decide to leave together and ride off into the sunset on Matt's BMX?
Brittney and Jamie and Jackson and Cass
Mickey Blue Eyes aka Jackson arrives and Brittney is like "Dayum daddy, you fine!" as soon as she lays eyes on him. Jamie is not happy about this new arrival who caught his friend's eye so he decides to straight up lie and tell Jackson Brittney is with him, to claim his non-existing territory. Brittney is done being pushed around so she grabs Jackson for a chat and lets him know Jamie has friend-zoned her about 50 times, so that ship has sailed. Good girl. They hit it off and things are finally looking promising for our girl Brittney when Cass decides she is interested in Jackson too. Or maybe she's just bored, as they don't seem to have a lot in common. Later that night Brittney decides to go full throttle on this new potential love interest and jumps in bed with Jackson for a cuddle. They seal their connection-deal with a kiss. Good on you Brittney babe, no time to waste!
The next day Osher announces a rose ceremony and the ladies will have the power. The girls are chatting about it on the paddleboards and Cass asks Brittney about her kiss with Jackson and if she will give him her rose. Brittney confirms. Cass tells her she is not going to intervene
and will give her rose to Scot, only to admit to the camera later that she is planning on giving it to Jackson. Followed by an evil laugh. Excusez-moi?! I'm so confused. If you want to pursue the guy, why not be straight up about it? Don't cut someone's grass like that. Not chic. At the cocktail party even Jackson tells Cass that she's got three blokes to choose from whereas Brittney's got one, so he thinks she should give it to someone else. Cass seems determined to follow through with her mission though and when the rose ceremony starts she gets to go before Brittney and gives it to Jackson. Did something happen that we didn't see? Is there more to this story? Otherwise I legit don't understand why Cass did this. Brittney is then forced to give her rose to someone else and picks Scot, which means Jamie will have to leave Paradise. I'm not going to lie, I'm going to miss watching Jamie, his relationship with Big Sexy Timm and his obsessive rants about Helena. I wonder if she has fled the country yet.
The Verdict: Another love triangle. Just what we needed. At this stage it's hard to say if Brittney or Cass would be a better match for Jackson and, of course, there will be other people coming into Paradise too. Maybe they should rock, paper, scissors about it and maybe Brittney should cheat so she wins. I once cheated in a game to win a date with a man (Matty J) and it worked. Just saying.
In conclusion, lots of tense vibes in Paradise at the moment. I feel like they should have a group therapy session and burn some Palo Santo in that place. Some people may even need an exorcism to free them from their toxic behaviour. Conor and Mary don't have to be there though, they can go make some babies in a hammock. If only love was just as contagious as COVID-19, they could just sneeze on everyone and it would all be rainbows and butterflies. For now it's more like thunderstorms and snakes, but not all snakes are poisonous . . . and don't forget all clouds have a silver lining.
To be continued in next week's episode of The Flo-Down. Please take some time to say goodbye.
Love, Flo.