Foxtel Streaming Service Binge Details
Everything You Need to Know About Foxtel's New Streaming Service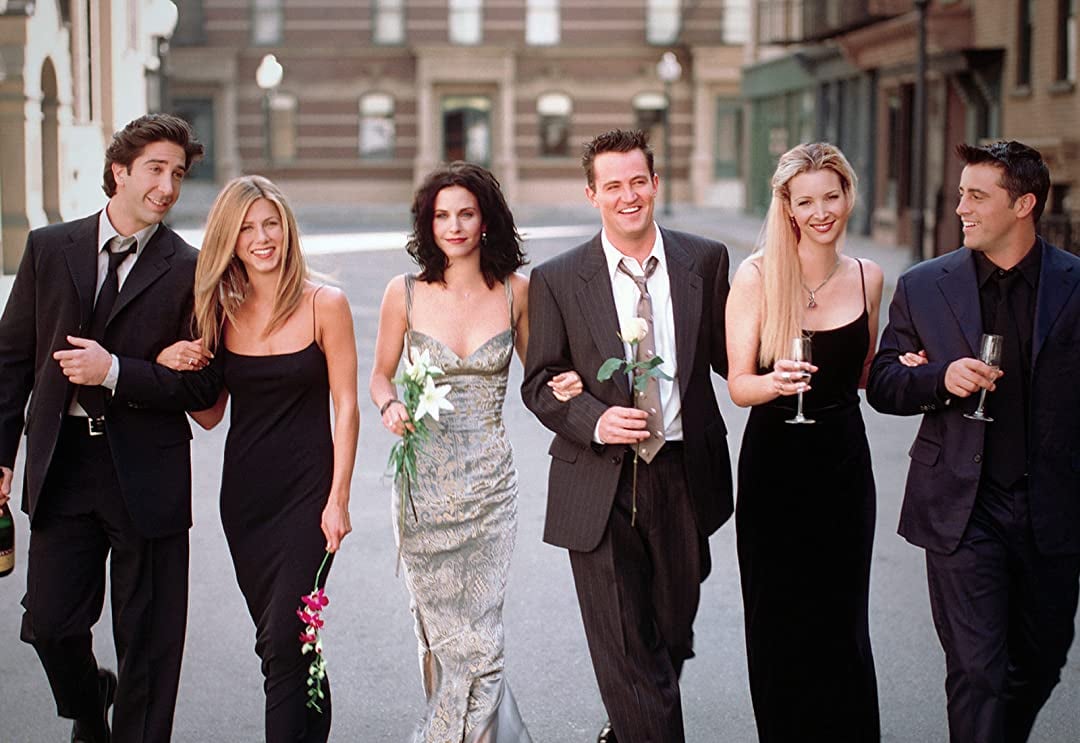 Foxtel is launching its own streaming platform, Binge, next week, in case you've run out of shows on Netflix and Stan, but still aren't ready to sign up for pay TV.
If you want to still be able to watch Friends on demand in the future, you'll need to sign up to this new subscription service — it's coming to the platform later this year.
What shows can I watch on Binge?
Binge features over 10,000 hours of content, including curated local and international dramas and movies.
Foxtel already has content deals with US networks like HBO, which will see shows like Friends and The Big Bang Theory move from Stan to Binge later this year, as well as Warner Bros, Sony, NBC Universal, FX and the BBC. Other studio partners include ViacomCBS, Warner Media, Endemol Shine International, Fremantle, Paramount, Studiocanal, ITV and more.
The platform will also host anticipated new releases from the soon-to-be-launched US streaming platform HBO Max, like the Gossip Girl reboot and Friends reunion.
Shows available at launch include dramas like Succession, Chernobyl, Westworld, Big Little Lies, Mrs. America and Game of Thrones, as well as comedies like Sex and the City, Seinfeld, The Office, 30 Rock and Modern Family. It will also include Foxtel's Australian originals like Picnic at Hanging Rock, although there does not appear to be an intention to create Binge-exclusive Australian content.
The platform also features reality TV like Keeping Up With the Kardashians and the Real Housewives franchise, lifestyle series like Grand Designs and The Great British Bake Off and nature documentaries like Planet Earth.
New content is expected to land on the service daily.
Can I watch Binge on mobile?
You can watch Binge on mobile! The new platform has been crafted for mobile devices and "the streaming generation who want to share on the big screen", according to Foxtel Group CEO Patrick Delany. It will also be available on tablet, desktop and through Android and Apple TVs, with built-in AirPlay and Chromecast compatibility. A download functionality for offline watching is expected to be introduced in the coming months.
Who is Binge marketed for?
Delany noted that the platform is directed at "younger streaming audiences" and is "aimed at part of the Australian market who either don't want to pay for our premium product or who have decided Foxtel is not for them".
How is Binge different to Foxtel Now?
Foxtel Now is where people can currently get access to Foxtel's content without a satellite or cable connection, and is available from $25 a month. It features live TV as well as entertainment, sport and news on demand.
Binge sits at a lower price point, closer to that of Stan and Netflix, of just $10 a month, and doesn't offer live TV or sports.
Are there ads on Binge?
Binge is an ad-free platform.
What are the special features of the Binge platform?
Alongside its line-up of TV and movies, Binge also features Binge Centres, which house behind-the-scenes interviews, footage and information, and expertly curated Discover carousels, to help users find movies to suit a mood, theme, or moment.
With Surprise Me! and the Binge button, users will be given a taste of a TV show or movie — if it's not the right pick, try again.
How much does Binge cost?
Binge costs $10 a month for one standard definition stream, $14 a month for a HD stream for two users, and $18 a month for four HD streams. A two-week trial of the service is available from May 25.
When does Binge launch?
Binge launches on May 25 at binge.com.au.