Greta Thunberg Facts
6 Things You Need to Know About the 16-Year-Old Face of Climate Change Action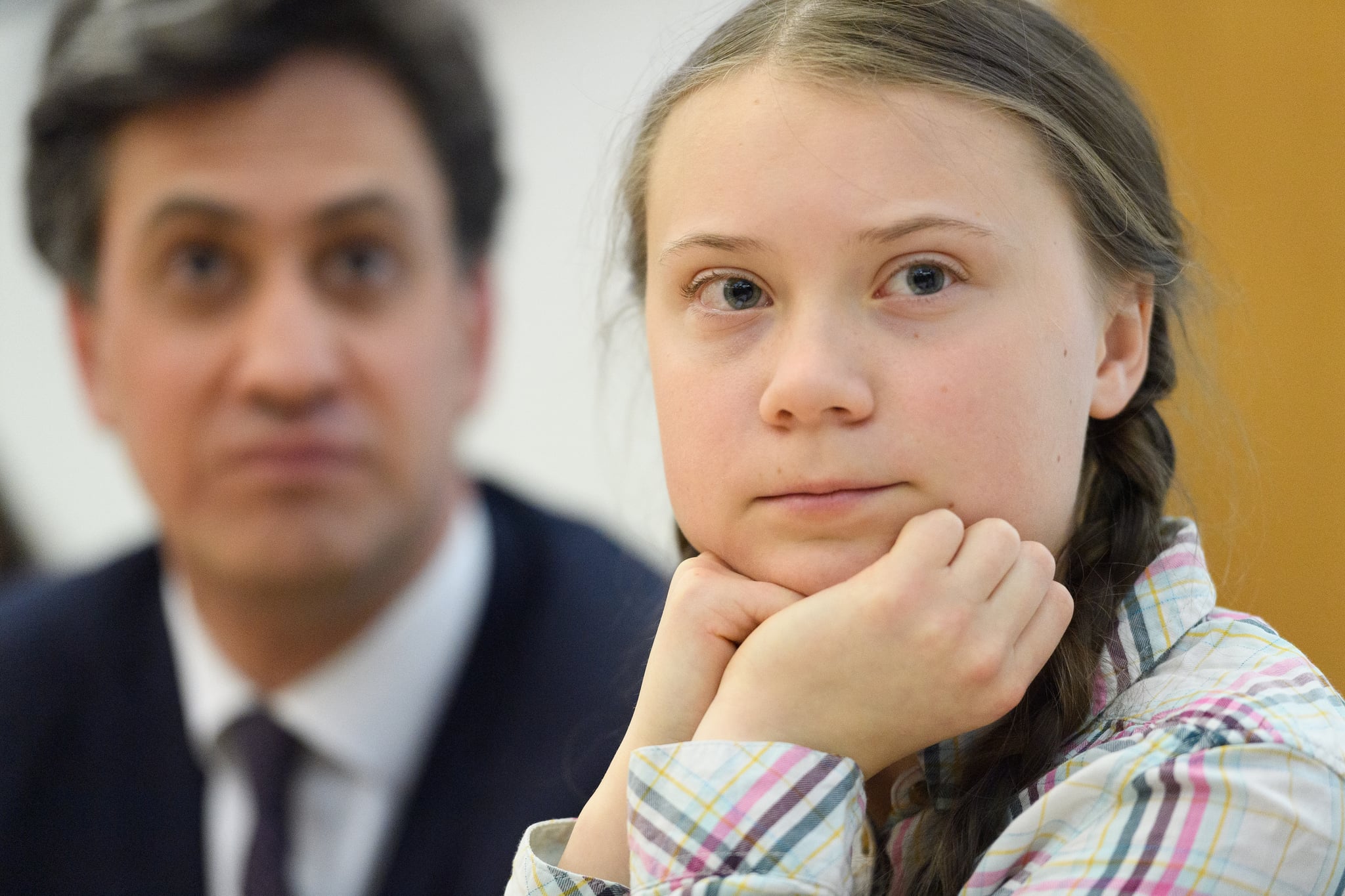 In support of the Global Climate Strike — a week of action to demand climate justice, from September 20 to 27 — Pedestrian Group is doubling down on content that educates and empowers you to do your bit for our planet. Click here to learn more about the global movement fighting for our future.

In just over a year, Greta Thunberg has become one of the world's most recognisable faces. The 16-year-old from Sweden began a global movement when she participated in the first ever School Strike 4 Climate protest. Since then, she has become a revolutionary leader who could easily be labelled as the voice of her generation. Ahead of the next global School Strike 4 Climate rally on September 20, here's everything you need to know about the school girl turned environmental activist.

Her Activism Began at Age 15 When She Protested Outside Swedish Parliament
Greta first began protesting on August 20 2018 ahead of the Swedish general election. She pledged not to attend school until the election was held on September 9 in order to demand the Swedish government reduce its carbon emissions to align with the Paris Agreement. Her protest involved sitting out Sweden's parliament house with the sign 'Skolstrejk for klimatet' (school strike for climate).
Her Protest Led to the Formation of the School Strike 4 Climate Movement
Over the three weeks that Greta initially protested, interest in her cause began to grow. On September 7 2019, two days before the Swedish general election, she announced she would continue to strike every Friday until Sweden agreed to align with the Paris agreement. Her persistence led to her gaining international attention and inspiring students from across the world to also take part. From November 2018, strikes began to be organised globally, and since then rallies have continued to be held in thousands of cities worldwide. Off the back of the movement, the first Global Climate Strike for Future was held on March 15 of this year.
She Credits Her Asperger Syndrome to Helping Her Focus on the Climate Change Crisis
Four years ago, Greta was diagnosed with Asperger syndrome (now more commonly referred to as Autism Spectrum Disorder). In an interview with The Guardian in March 2019, she revealed how having Asperger syndrome led to her inability to "let things go" when it comes to climate change. "Some people can just let things go, but I can't, especially if there's something that worries me or makes me sad. . . In school, our teachers showed us films of plastic in the ocean, starving polar bears and so on. . . My classmates were concerned when they watched the film, but when it stopped, they started thinking about other things. I couldn't do that." She offered further insight into how her diagnosis informs her work in an interview with journalist Naomi Klein, saying, "we [people on the autism spectrum] walk the walk. . . I can't understand how someone can say, 'Yeah, climate change is very important,' and not do something about it."
She Has a Huge Following
At the time of writing, Greta's Instagram account sits at a casual 3.1 million followers and is continuing to grow rapidly. Meanwhile, she also currently has 1.4 million Twitter followers, giving her an overall follower count that is nearing five million. Among the millions of followers include such famous and powerful figures as Prince Harry and Meghan Markle, via their official joint Instagram account.
She Has Been Nominated For a Nobel Peace Prize This Year
In March of this year, members of both the Swedish and Norwegian parliaments nominated Greta as a candidate for the Nobel Peace Prize. The winner of the prize will be announced in October, and if Greta receives the award, she will become the youngest person to ever receive it. Currently, the record is held by Malala Yousafzai, who was seventeen years old at the time of her recognition.
She Is Sailing on a Carbon-Neutral Yacht to Attend the UN Climate Conferences
In August 2019, Greta set sail from the UK to the US in order to attend and speak at the UN Climate Action Summit in New York on September 23. She is travelling via a carbon neutral yacht due to her refusal to fly internationally in order to protest the impact flying has on the climate. Currently, she also plans to visit Canada and Mexico via train and bus before making the trip to the UN Climate Conference set to be held in Chile in December.