Halsey's Acceptance Speech at the American Music Awards 2019
Halsey Thanked Her Fans For "Keeping the Magic Alive" in Her AMAs Acceptance Speech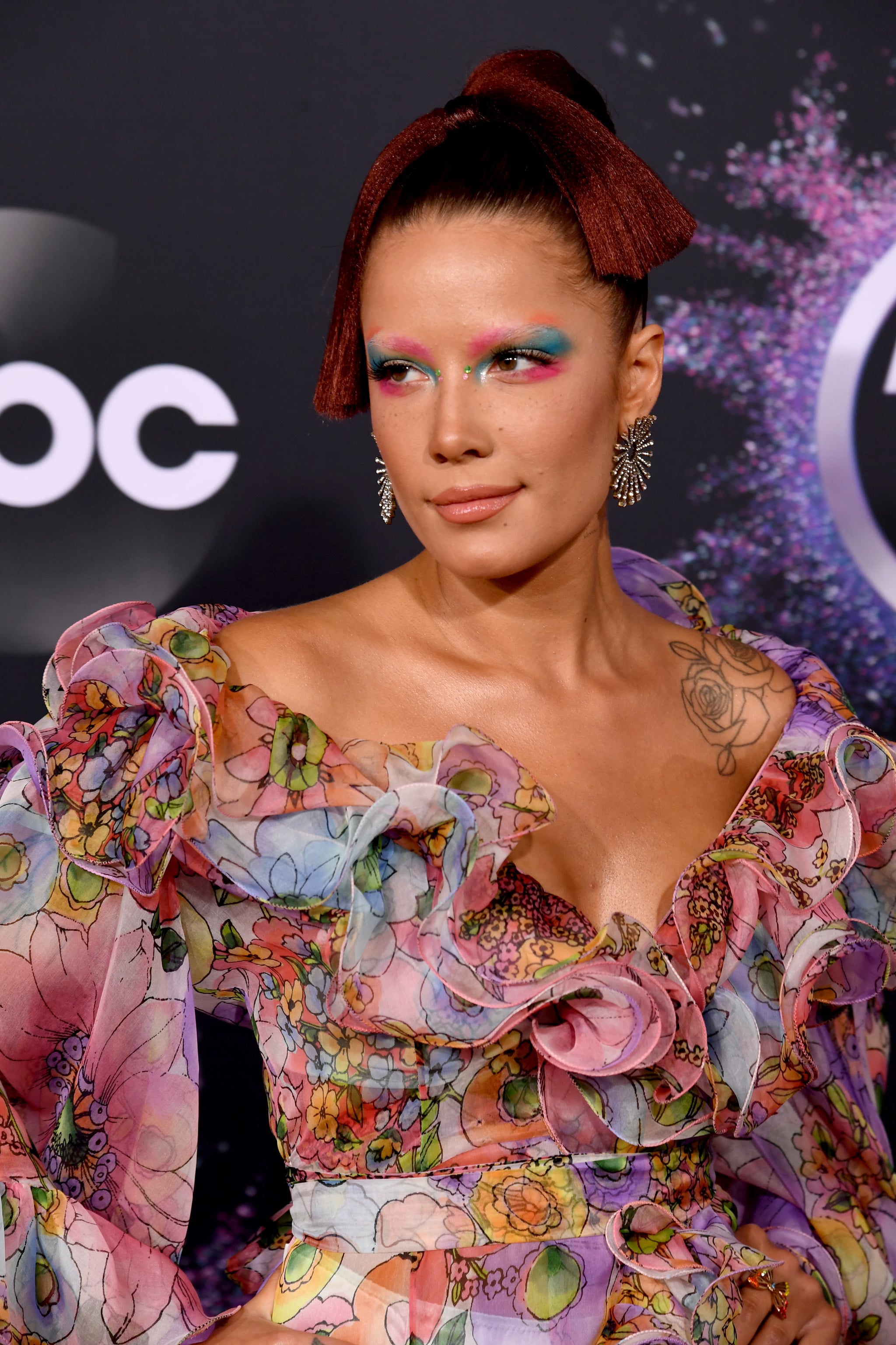 Image Source: Getty / Jeff Kravitz
It looks like major congratulations are in order for Halsey! The singer took home the American Music Award for favourite song for her hit "Without Me" on Sunday, and her heartwarming acceptance speech has me beyond proud to be a fan. "When I was a kid, I used to believe that this award was the ultimate validation . . . but most of these awards really aren't what they seem at all," the "Graveyard" singer said. "But I am so thankful to the AMAs because they are the world's largest fan-voted award show."
.@halsey's "Without Me" is your #AMAs Favorite Song - Pop/Rock! pic.twitter.com/MlnW7XKOek

— American Music Awards (@AMAs) November 25, 2019
Halsey, who absolutely rocked the red carpet in a ruffled floral gown that had her looking like a butterfly, went on to thank her fans for being so dedicated to her music and for voicing their opinions when it matters. "I'm thankful for the fans, because they're the ones who really give a sh*t about music, and I'm thankful to the AMAs for giving those people a voice," Halsey said. "I'm gonna keep making music for them and for us. Sometimes you grow up and the stuff that you believed in starts to lose its magic, but music never does because real fans, real artists, and real stories keep that magic alive."