Hayden Quinn Calls Out Laura Sharrad Critics MasterChef 2020
MasterChef's Hayden Has Come to Laura's Defence As People Continue to Criticise Her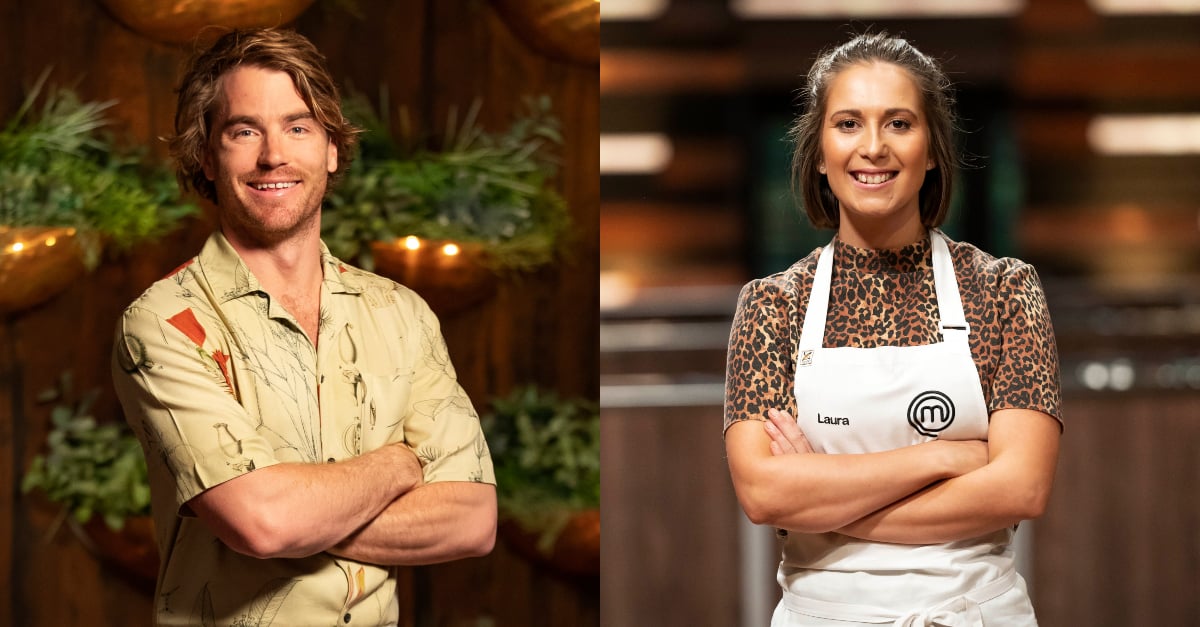 MasterChef's Hayden Quinn came to the defence of Laura Sharrad on Twitter while watching last night's episode.
Laura has for months copped heat from the public, with accusations of bias levied against her former boss, judge Jock Zonfrillo, and people complaining that she always makes pasta. At every opportunity, people say nasty, and some believe gendered, things about her, no matter what she does. Laura, to her credit, seems to take the criticism with a laugh, making jokes on her Instagram every time she makes #notpasta.
But it seems like last night was the last straw for Hayden, who was the 10th person to be sent home from Back to Win.
Quote-tweeting a man who told Laura to "shut up", Hayden wrote: "So many tiny men yelling at a young woman through Twitter!" He described another as a "twitter hero trying to bring someone down".
Hayden also called out an armchair critic in a since-deleted tweet. Explaining himself further he wrote: "My opinion is you should think before you tweet sometimes. These are real people, with real feelings and real lives. Just because they are on tv doesn't mean you need to take them down."
He attested that it was "no different" of himself to "slam" the viewer in return: "I'm just sick of people attacking Laura online — it's not fair (and it's not just one tweet like mine)." He confirmed that Laura is both a "good chef" and a "lovely person": "I can not understand the harsh harsh criticism she constantly attracts online, it's bewildering,"
Hayden took his original tweet down upon the user's request and apologised, after the viewer said they had spent the night "deleting, blocking & reporting abusive and rude tweets" from his fans. "I really didn't mean for this to become something so toxic toward you," he wrote.
Talking to POPSUGAR Australia after her first immunity win last month, Laura said that she takes the negativity from MasterChef "fans" as fuel: "I'm all about proving people wrong and showing them how capable I am as a young woman."
At the same time, more and more people have started to come out in Laura's defence. She told us that she more than appreciated her fans' support: "Appreciated is an understatement. I can't physically reply to every message of support I've received in the past few weeks especially, I mean there's literally nearly a thousand messages of support, so I'm feeling pretty loved at the moment."
MasterChef Australia airs on Network 10, Sunday to Tuesday. Join us at our Facebook group Pass the Popcorn to gab about all things reality TV.