Helena Sauzier The Bachelor Australia Elimination Interview
"He Had a Bit of a Feeling That Maybe I Could Break His Heart"— Helena on Her Bachie Exit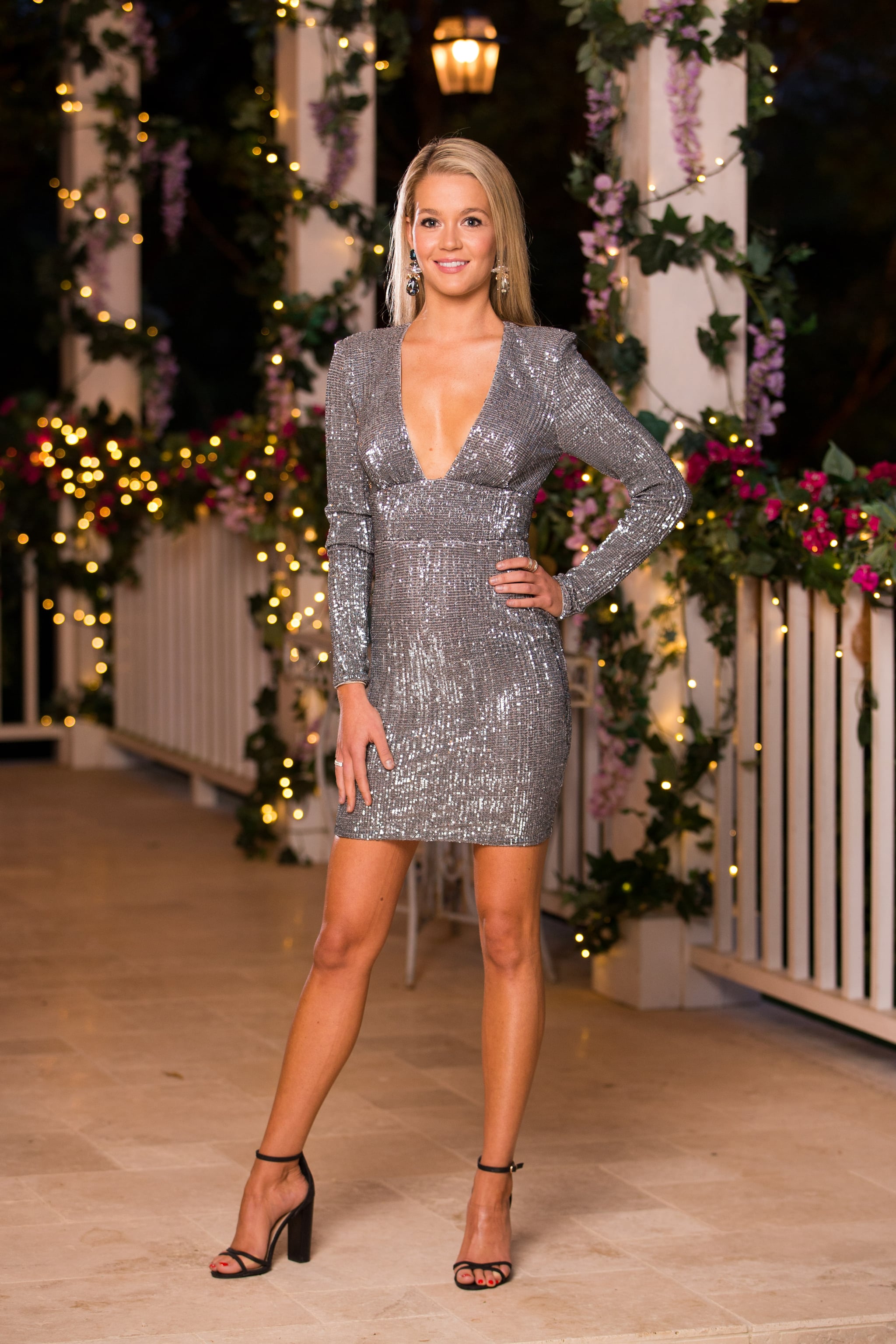 The Bachelor's Helena Sauzier was one of the firm favourites in the race for Matt Agnew's heart from the get-go. However, things began to unravel between the pair when her hometown date took a turn for the worse. From there, the duo couldn't quite recover, and Helena was quietly sent home in last night's penultimate episode of the season. Below, she chats everything that was left on the cutting room floor, and whether she has any regrets from the experience.
POPSUGAR Australia: Hey Helena! What was watching the episode back last night like?

Helena: It was pretty emotional, I cried a little bit at the end, but I'm okay now.
PS: Were you surprised to leave at all?
Helena: In a tiny way, yes, because our date actually went a lot better than what was shown. But look, I think I knew in my gut from the minute I walked into the rose ceremony that I was going home.
PS: We barely got to see any of your date other than that one conversation, what else happened? It seems there was a lot left on the cutting room floor.
Helena: Yeah, there was quite a bit. After we had our chat that was shown, the date continued with this opera theme and we had a beautiful Italian dessert. It was super romantic, and they didn't show that, but I understand why . . . they wanted it to be clear that I was going.
PS: Why do you think Matt fought so hard for you to stay at hometowns?
Helena: I genuinely to this day have no idea. . . absolutely no idea. I almost wish I could ask him, but I'm over it now so there's no point.
PS: Maybe he had given you a rose so in the hopes you would open up more at your final date?
Helena: Yeah, and I did in that romantic scene that we had afterwards which wasn't shown. But ultimately, the heard wants what the heart wants, and I don't think it was me in the end.
PS: Do you think it would have changed anything if you'd mentioned the L-word like the other women did, or like you said, were you just not the one for him regardless?
Helena: I think maybe it could have changed something. On one of our dates, he said his biggest fear ever was heartbreak. I think he had a bit of a feeling that maybe I could break his heart, just based off me being a little bit more distant than the other girls, and a little more closed off. But again, it's one of those things were you'll just never know.
PS: I've read you said that Matt forgot several other things about you on your hometown date other than your red carpet arrival. Can you talk us through that?
Helena: Yeah, so he forgot the red carpet thing, and then he forgot about what I did for work, even though we'd spoken about that like I don't know, however many times! We even based my first date with the pearl making on it. Then he forgot where I was from, which again, was a conversation we'd even had earlier that day. So it was just a few things in succession, where he forgot all these things that really make me who I am. You know, he's a scientist, he doesn't forget anything, and he remembered every detail about Chelsie and Abbie. So that's why I was like, "okay, I don't think I'm the one here."
PS: That's crazy that they didn't show all that, I guess they didn't want Matt to look bad. . .
Helena: Yeah exactly, at the end of the day he's the Bachelor, so he has to look good. Not that he's a bad guy, but yeah, he has to be a fan favourite. He was wonderful, but I guess people wouldn't be very happy with him if they saw everything that happened on that date.
PS: It's unfortunate it meant the reason you were upset was kind of misrepresented, but you seem to be quite understanding about it. . .
Helena: You know what, I got so upset at the time, but it's already old news now. The people that I know are the ones that know how it did happen, and they're the people that matter.
PS: Do you have any regrets from the whole experience?
Helena: No not at all, I honestly don't. I stayed true to myself and I had a really good time. Even the emotional bits, I don't regret.
PS: We didn't really see you weigh in on the Abbie drama this season, what is your take on the whole thing? Was she there for the 'right reasons'?
Helena: I think at first maybe Abbie did just do it for a bit of fun, I mean she's super young and I don't know whether she's actually fully ready for a full time relationship. But I do think her feelings for Matt grew, and that she did start to see a future with him. I don't want to put her in a box, and I do believe her feelings were pretty genuine by the end.
PS: What was the highlight of your time in the mansion?
Helena: In hindsight I think the experiences we got to have, like skydiving was the coolest thing I've ever done. I also made two really good friends, Chelsie and Brianna, they're friends for life, and to me that's something that's really valuable.
PS: It's at this time I'd usually ask who you'd like to see win, but based on your answer to the last question, I think I might already know?
Helena: Yeah, I'm super close with Chelsie, I think she's the most wonderful and real human being I've ever met. I hope it's her, because I think there's a bit more longevity to that relationship, but at the end of the day I really just hope he chooses the person who's right for him, and someone who he can stick by and love.
PS: What's next for you now? Are you still single and looking for a relationship?
Helena: I am still single, and I am looking for a relationship, so I think I might have to give the whole dating thing a crack now!
PS: Well you've already dived into the deep end through the show!
Helena: Yeah! Hopefully now dating will just be a breeze, I'll be like, "you're fine now, you're not competing against 25 girls." [Laughs]