How Was The Masked Singer Finale Filmed?
The Masked Singer Finale Was Shot Over Three Locations — a Slight Hiccup Was Inevitable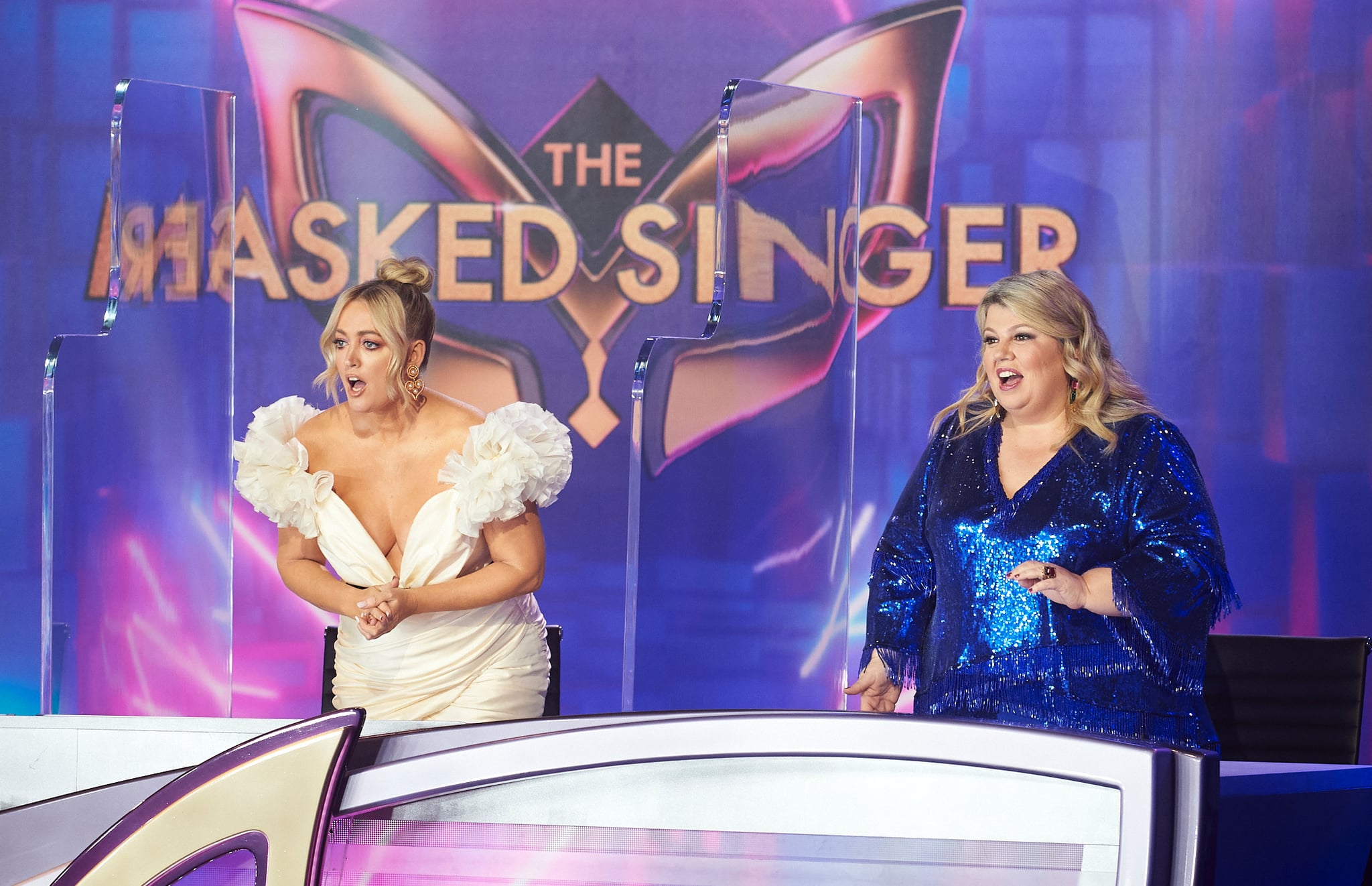 The Masked Singer finale is scheduled for Monday night, when we'll finally find out if the winner is Queen, Bushranger or Frillneck— and exactly who is behind each mask!
The finale was due to be filmed at the end of August, but the show was shut down due to a COVID-19 outbreak, with the entire cast and crew placed into 14 days of self-isolation.
We now know the Masked Singer finale was filmed on Tuesday, with shooting taking place at its regular Melbourne set, in Sydney and in New Zealand. Host Osher Günsberg and judge Jackie O were able to return to Sydney and filmed the finale together in studio, while judge Urzila Carlson actually filmed her part from hotel quarantine in Auckland, New Zealand.
The Sydney Morning Herald reported earlier this week that Sydney residents from the cast and crew were able to return home before the finale to see their friends and family after their time in quarantine if they tested negative for COVID-19 after isolation. A NSW Health spokesperson confirmed they wouldn't need to self-isolate again in NSW.
Network Ten's head of entertainment, Stephen Tate, told the Sydney Morning Herald, "I have been so proud of how the cast and crew have rallied together to get this finale filmed.
"The team have been able to replicate The Masked Singer set in the Sydney studio and of course we have made a few creative adjustments, all of which you will see on air. The lengths everyone has gone to to ensure this finale will maintain its production integrity and, best of all, its entertainment value has been extraordinary."
Speaking on The Kyle and Jackie O Show on Wednesday, Jackie O just what production of the finale looked like, with herself, Osher and Urzila filming in front of green screens, "and they're keying us in as if we're all together in studio".
"Urzila is quarantining in this hotel by herself so therefore she cannot have anyone enter her room to help her out with equipment," she said. "All she's been given is some sort of GoPro to put on the top of her computer, she's got a green sheet behind her and she has to do her own hair and makeup."
Filming for the finale went for over 10 hours, from 4 p.m. until after 2 a.m. "It's 1:30 in the morning and we've done two mask reveals and we're waiting for our final mask reveal," Jackie said. "Urzila gets a busting knock on the door, we're talking 'Bang, bang, bang!' Ursula's like, 'Oh my god, someone's at the door, they're banging on the door!'
"I said to her, 'Why would you be getting a knock on the door at this time?' She said, 'Probably because for the last hour-and-a-half I've been yelling out, 'Take it off! Take it off! Take it off!'"
The knock on the door was hotel security, and the time in New Zealand was 3:30 a.m. "I was in tears thinking about the people in New Zealand in hotel quarantine hearing some girl on her own at 3:30 in the morning just yelling out these things," Jackie said.
On Instagram on Wednesday, Urzila herself described the situation. "I'm in my hotel room, you can't hear the other voices, you just hear me enthusiastically talk to myself, occasionally laugh really loud and then for no reason that the other hotel guests would be aware of, I start screaming from about 3:30 a.m., 'Take it off! Take it off! Take it off!'"
She said that she stopped screaming when hotel security knocked at the door. "I thought, If I just keep quiet, they'll go away, which they did." She didn't want to open the door, she explained, because she had her hair and makeup done and was wearing a sequinned top and bespoke jewellery — paired with her Superman pyjama pants and UGG Boots.
Turns out even The Masked Singer judges live by the rule that no one can see your bottom half on Zoom . . .
The Masked Singer airs on Network Ten, Monday to Tuesday. Join us at our Facebook group Pass the Popcorn to gab about all things reality TV.