Irena Tells Locky She's in Love With Him on The Bachelor
Irena Told Locky She Was "Completely in Love" With Him on Tonight's The Bachelor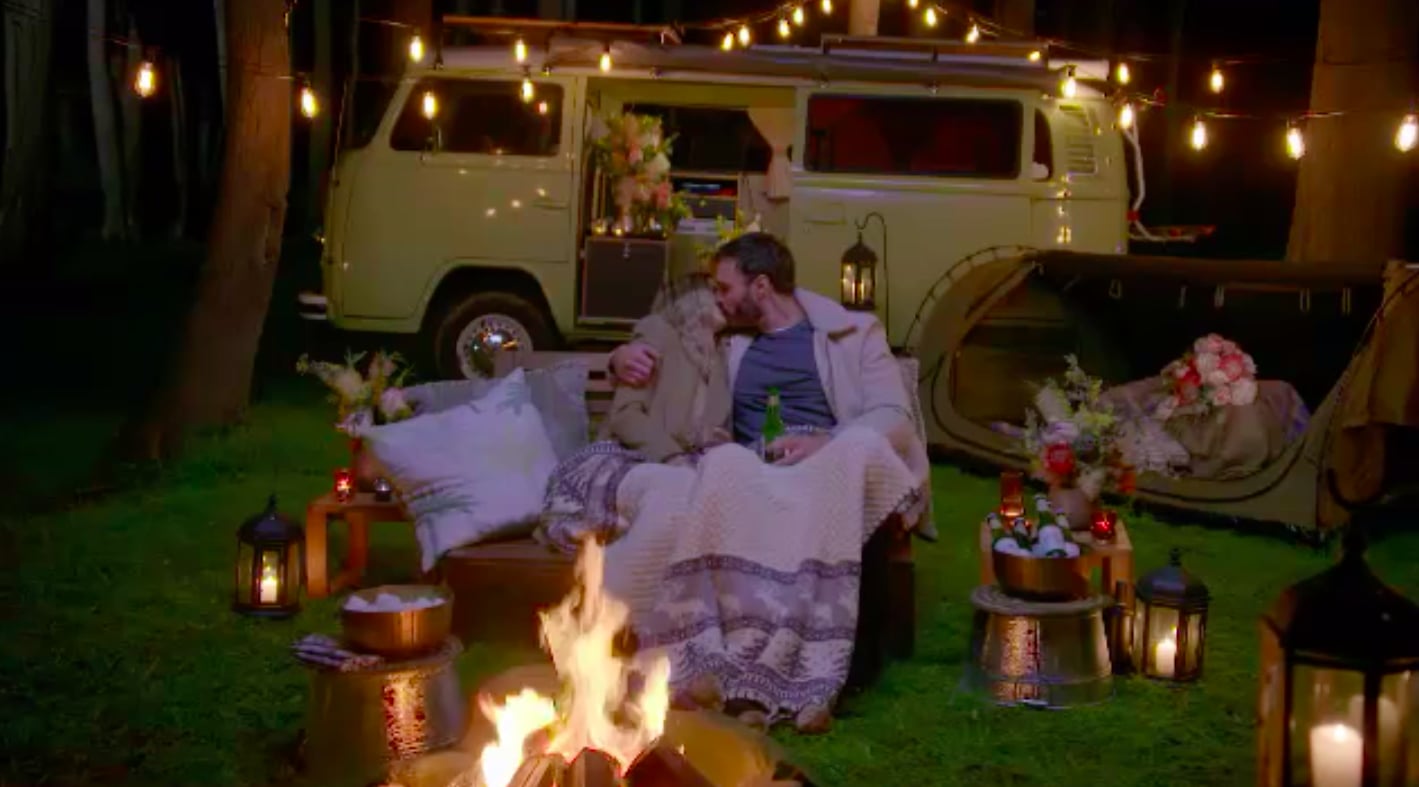 Irena told Locky that she's "completely in love" with him on The Bachelor tonight, and it was extremely sweet! While it may seem a little early for the frontrunners to be professing their true feelings, the admission seemed to come naturally, after the pair set out on a hiking date, and the first second date of the season.
Some may have guessed that the "bombshell" Irena needed to tell the Bachelor was to do with her issues with her former friend Bella, which came up again when Bella accused her of painting a love heart over the lipstick kiss she left on Locky's chest. But while Bella couldn't stop talking about how she mistrusted Bella — even to Locky himself, which immediately made Locky rethink his relationship with Bella, not Irena — Irena just wanted to talk about how loved up she felt.
Irena admitted to camera that she was scared to tell Locky how she felt, because of the hurt she has endured in past relationships. "I know there's a good chance that I'll have my heart broken, but I would feel worse if I didn't share with Locky how I'm feeling and went home without him knowing."
The couple, cuddled up by a campfire, talked about how they could each envision a future together between kisses. Irena admitted her feelings for Locky had "grown so intensely" over their time together on The Bachelor.
"I'm now at the point where I can't picture my life without you and I can't picture my future without you. There's so many things that I admire about you and love about you. You are so caring and kind, yet you're so strong. You're confident, but you're not arrogant. You are just what I've always been looking for and I didn't realise that I needed in my life.
"I've fallen completely in love with you," she said, before Locky and Irena shared a big kiss and Locky offered Irena a rose.
Locky and Irena connected on night one of The Bachelor, when she listened to his heartbeat at the very first cocktail party, before the two shared their first kiss on a fencing date. They've since kissed at any opportunity — whether sneaking one at a cocktail party or when Irena first arrived back to the mansion.
Locky says he's definitely heading in the direction of falling in love with Irena too! Maybe she's our winner . . .
The Bachelor airs on Network Ten, Wednesday to Thursday. Join us at our Facebook group Pass the Popcorn to gab about all things reality TV.