Is The Bachelor Australia Being Filmed Over Zoom?
Apparently The Bachelor Has Been Filming Group Dates Over Zoom . . . Which Sounds Like a Great Idea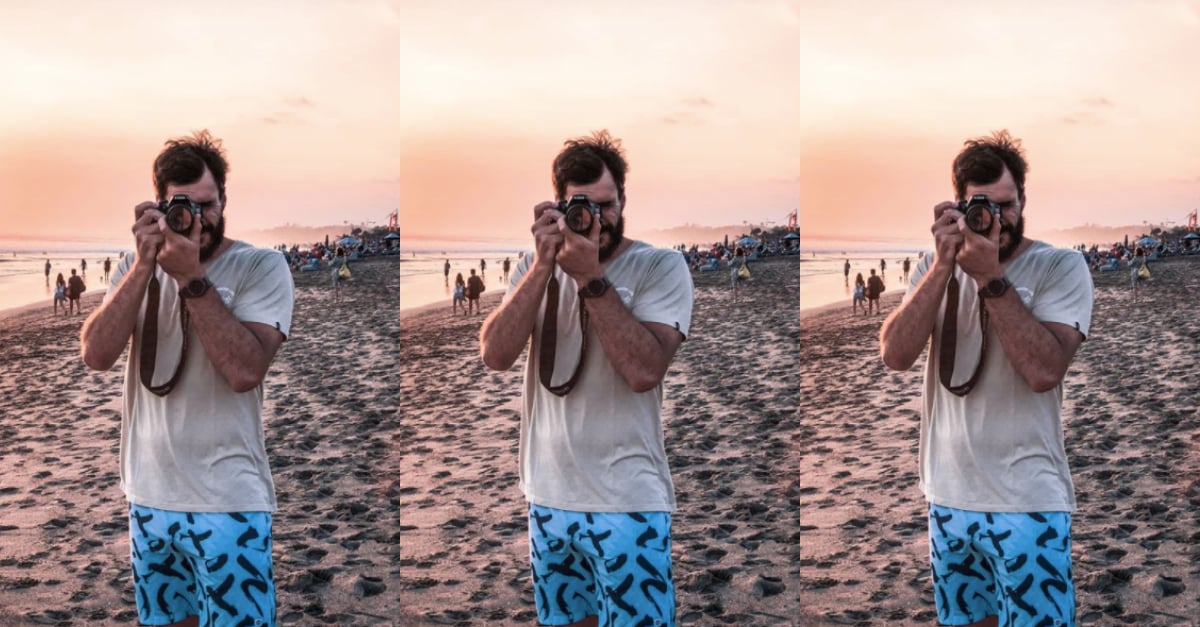 On the very same month that Survivor's Locky Gilbert was revealed as the new Bachelor, shooting for his season was put on hold due to COVID-19.
But, when shooting was shut down, the Head of Entertainment at Channel 10, Stephen Tate, told the Kyle and Jackie O Show that Locky and the contestants would go into two weeks of self-isolation and go on virtual dates.
"We're calling it 'Love In Lockdown'," Stephen said. 'We've got a good amount of the series in the can, we're about a third of the way in, which buys us a lot of time.
"We're going to embrace what's happening to all of us here in Australia. It will form part of the story, and we think we'll be able to deliver probably the most extraordinary series ever."
Network Ten announced filming had been suspended in a statement, citing the health and safety of the cast and crew as their top concern: "Although we have been employing extra precautions on set for some time, it is no longer practical to continue with production.
"Our decision to halt production was made after considering all available options. We will resume production when it is safe to do so."
Last week, a friend of Brisbane radio presenter Matty Acton apparently saw one of these virtual dates in action. Talking on his show, Stav, Abby and Matt, Matty explained that a friend had looked out of their window and saw a woman who appeared to be on a Bachelor group date.
"[My friend said that] there was, on a picnic rug, a girl on a laptop with a TV crew. They're filming, and she was on a date with the Bachelor," he said. "This date, in classic Bachelor style, involved dress-up. Apparently all the girls had to wear onesies."
For the date, the contestant seemed to be wearing a dog onesie and performed "doggy tricks" on Locky's instruction.
Once the date was over, Matty's friend saw the contestant complain to a producer about the "humiliating" date: "When the laptop closes, she apparently spews and cuts sick at the producer, saying how embarrassing that was, and how humiliating [it was] that she had to be in a onesie!"
Talking to the Herald Sun on the weekend, Georgia Love said she would have struggled if social distancing rules were introduced on her season of The Bachelorette.
"I really don't know how it will work. I'm quite a tactile person, let's say. I don't know that I would have coped," she said.
"A huge thing for me is being able to feel the butterflies and chemistry between two people. Even things like, you can tell if you've got a good connection when you kiss. I think that's really important. That's still my justification for kissing as many guys as I could.
"But I would have found it really difficult because I would want to know if I have a physical connection with somebody."
In May, The Daily Telegraph reported that Locky might have been a little overenthusiastic about pursuing that physical connection, writing that he'd been given a "talking to" by producers, who requested he tone it down.
"No one is shocked by Locky being so keen," a source said. "The girls this year are smoking hot."
When Locky was asked by NW about his ideal Bachelor date, he described them as "pretty hectic": "I want to be sky and scuba diving, and I want a woman who's willing to give anything a go with me."
I'm not sure dating online was what he meant by "give anything a go".