Is Zac Efron Living in Byron Bay?
The Rumours Are True: Zac Efron Has Finally Been Papped in Byron Bay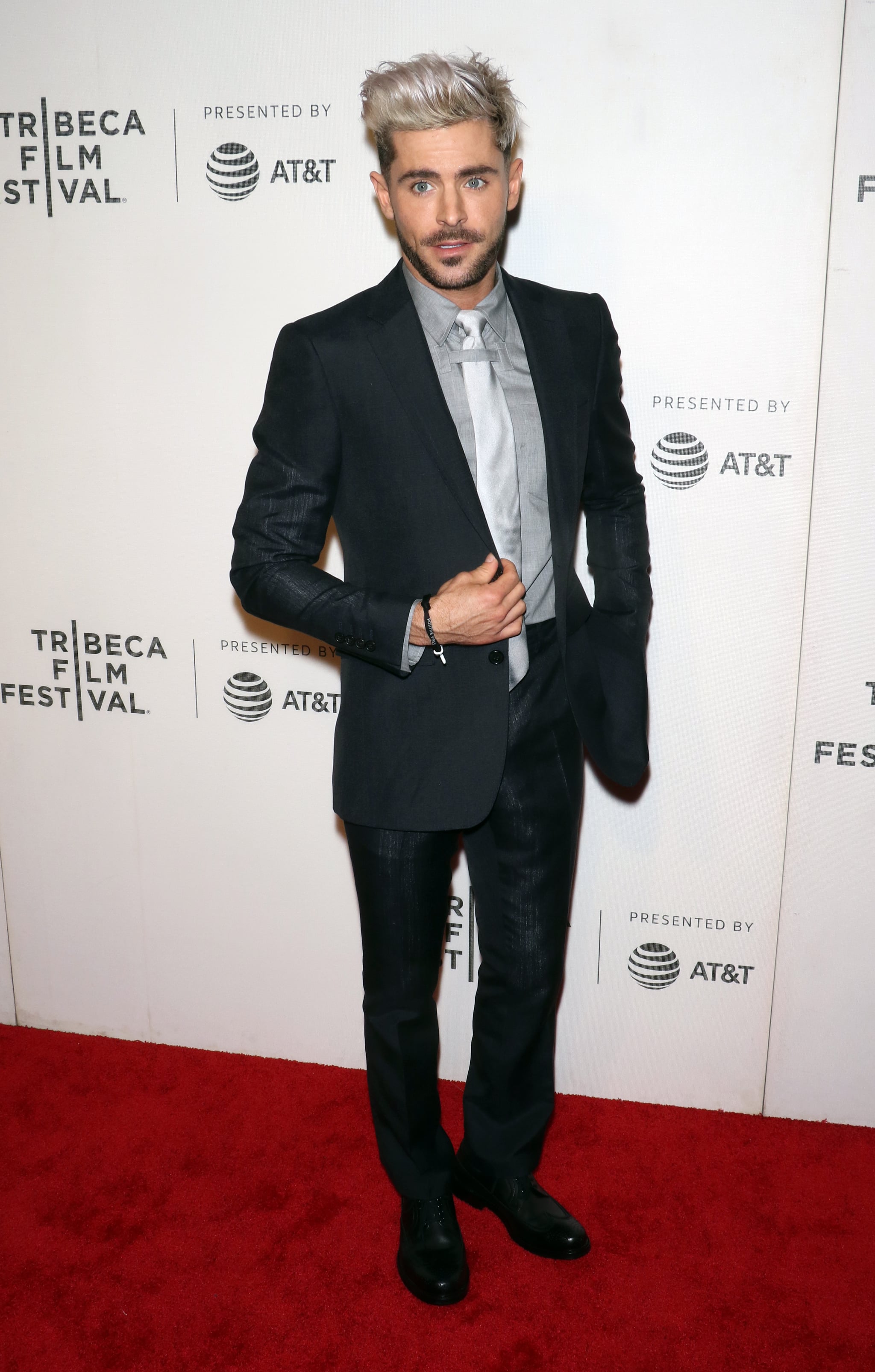 Update: The stories about Zac Efron living in Byron Bay during the COVID-19 pandemic have proved to be true, with the Daily Mail sharing pics of the actor at a local cafe today.
He was papped at the very same venue where influencer Tarsha Whitmore boasted about seeing him, the General Store cafe. The pictures show a Zac pecking a local woman called Vanessa on the cheek and a hug, and holding a beer.
The Daily Telegraph reported on the weekend that Zac has even looked into purchasing The Boardwalk in Broken Head, a five-bedroom property with a pool and tropical gardens, where he is currently staying.
There, he's been living with his manager and socialising with people like the Hemsworth brothers and Tim Freedman from Sydney rock band The Whitlams, who all have homes in Byron. He's believed to have spent four to five weeks at The Boardwalk, surfing and cooking.
A local resident told the paper: "He spent his time surfing and hanging out at the beach . . . He was obviously trying to keep a low profile during COVID-19 and because Broken is out of the centre of town, it's a pretty good place to fly under the radar."
Original story: It's rumoured that Zac Efron has been living in Byron Bay since at least March, when Australia's borders first closed to non-citizens and non-residents due to coronavirus.
The COVID-19 outbreak in Zac's home of Los Angeles has reached almost 86,000 cases, according to the Centers for Disease Control and Prevention. While international borders remain closed, in NSW there have been as few as 3150 cases.
The Daily Mail writes that on social media people have said that they've spotted Zac in cafes and restaurants in the beachside town, also home to Chris Hemsworth, but photos are yet to surface.
One Twitter user wrote earlier this month: "so my sister just told me that zac efron is in byron bay 👀 👀 👀 👀 👀," while influencer Tarsha Whitmore posted a picture of herself last week at Byron's General Store cafe with the caption: "Don't mean to alarm anyone but Zac Efron was literally eating at the same cafe as me when this was taken 🙃."
On his radio show this morning, Kyle Sandilands hinted that he might know the Hollywood star's whereabouts. He threatened to walk out of the studio as Jackie O talked about the rumblings. "I'm not saying anything," he said. "He's a friend of mine and I respect his privacy.
"He's not here for a movie, if he's even here, and he may be . . . who knows?"
In 2012, Zac told the AAP that it's "easy to keep a low profile" on his surf trips to Australia: "What I love about Australia, which is what we don't have in California, is there are so many wide open beaches where no-one is at."
At the end of December, The Daily Telegraph reported that Zac had been flown to Australia for medical treatment, while filming (and producing!) his Quibi series, Killing Zac Efron, in Papua New Guinea. Zac is believed to have fallen ill with a form of typhoid or similar bacterial infection, which required him to be transported by a local medevac crew to a Brisbane private hospital.
The documentary series, is marketed as a Bear Grylls-style reality adventure show, where Zac dumps modern comforts and goes off the grid with a guide partner for 21 days. "I tend to thrive under extreme circumstances and seek out opportunities that challenge me on every level," he said in a statement. "I am excited to explore any uncharted territory and discover what unexpected adventure awaits!"
According to reports, Zac was allowed to fly home to Los Angeles on Christmas Eve. Zac seemingly confirmed the reports on Instagram on December 30, writing to thank fans for reaching out with their "love and concern": "I did get sick in Papua New Guinea but I bounced back quick and finished an amazing 3 weeks in P.N.G."
Killing Zac Efron is yet to hit Quibi, and we're yet to spot Zac on the streets of Byron Bay, but here's hoping . . .