Izzy's Mum Asks Locky for His Sperm on The Bachelor
Izzy's Mum Just Asked Locky for His Sperm on The Bachelor & No, You Have Not Misread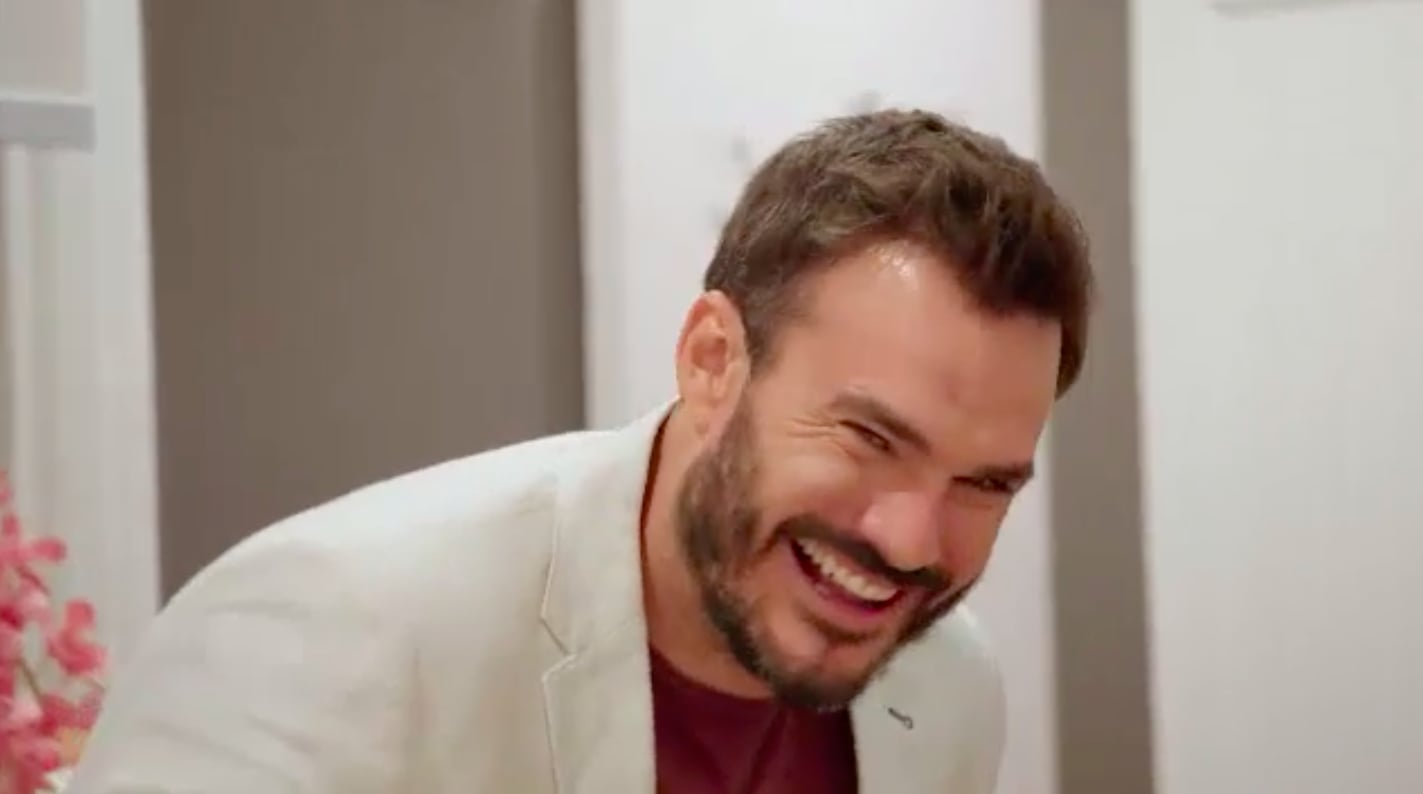 Izzy's mum Christina may be one of the most iconic reality TV mums to grace our screens, thanks to her feminist grilling of the Bachelor tonight.
She admitted early on in the hometown visit — where the women's families actually came to Locky and weren't allowed to touch because of COVID-19 — that she was initially concerned about her daughter going on the show, because in her view, it's not exactly a feminist show.
So when she was left with Locky, she asked, "How do you feel about feminism?", a question that turned Locky into a stumbling mess.
To camera, he explained why he was wary of answering: "That's a hard one because I'm on The Bachelor, so I'm guessing that some people might think I'm not the best guy to talk about feminism."
Actually Locky, it would be great if you would talk about feminism! We need men to be feminists too, working towards women's equality and tackling issues like the pay gap and violence against women and to talk to other men about it. Putting those issues aside as 'women's issues' that men don't have to think or talk about means they don't end up getting the attention they need and deserve. We just don't want blokes talking over or for us about a subject that directly impacts our lives. Just a note!
Christina offered a clearly panicked Locky a more specific question: "What happens in the house when you're sorta living and there's babies? Are you gonna be picking up? Are you gonna do half the housework? Are you gonna be there?"
"I don't want to do the classic family stuff, where it's at home, the guy goes out at work and the girl stays home. I want to be able to work together and then we go travelling together and it's just one big family where we're always together."
Christina pushed for his thoughts on the value of a woman's career, saying she wouldn't want Izzy to live in his shadow, beholden to his ambitions. "A woman's career is just as important as a man's." (Hell yes it is! These women shouldn't have to automatically move to Bali!)
He answered that one well though, charming Christina with just a few words. "I need the world to know how awesome [Izzy] is. I want to make the person I'm with feel safe, like they can do anything in the world, and I'll always be there for them. So if they want a career in something and they're driven for something, I'm going to be right behind them, cheering them on, no matter what."
But just when he found himself on side with Christina, he was bamboozled again by a seemingly joking question from Izzy's mum. "I've always said to Isabella if she doesn't really find a man and she feels like a baby—is there any chance as a consolation prize [you'd give her] just a little bit of sperm to you know?"
Locky laughed, clearly uncomfortable — even looking directly into the camera lens at one point, The Office-style. "We can get a little Locky out there. I'll freeze it for ya," he eventually replied, before they talked about what tall, good-looking babies Izzy and Locky could hypothetically produce. This is next level hometown awkwardness and we love it.
As they said goodbye, Izzy told Locky: "I can definitely see myself falling in love with you." Of course, they shared a kiss. She later reflected, "I don't need a man to complete my life, but I wouldn't like to picture my life without Locky." Too right about that first part, Izzy! It's fun to see blatant feminist chat on The Bachelor!
The Bachelor airs on Network Ten, Wednesday to Thursday. Join us at our Facebook group Pass the Popcorn to gab about all things reality TV.