Jake Ellis Leaves Bachelor in Paradise 2020 for Megan Marx
Returning Paradise Star Jake Ellis Left Paradise Tonight Because He's Still in Love With Ex Megan Marx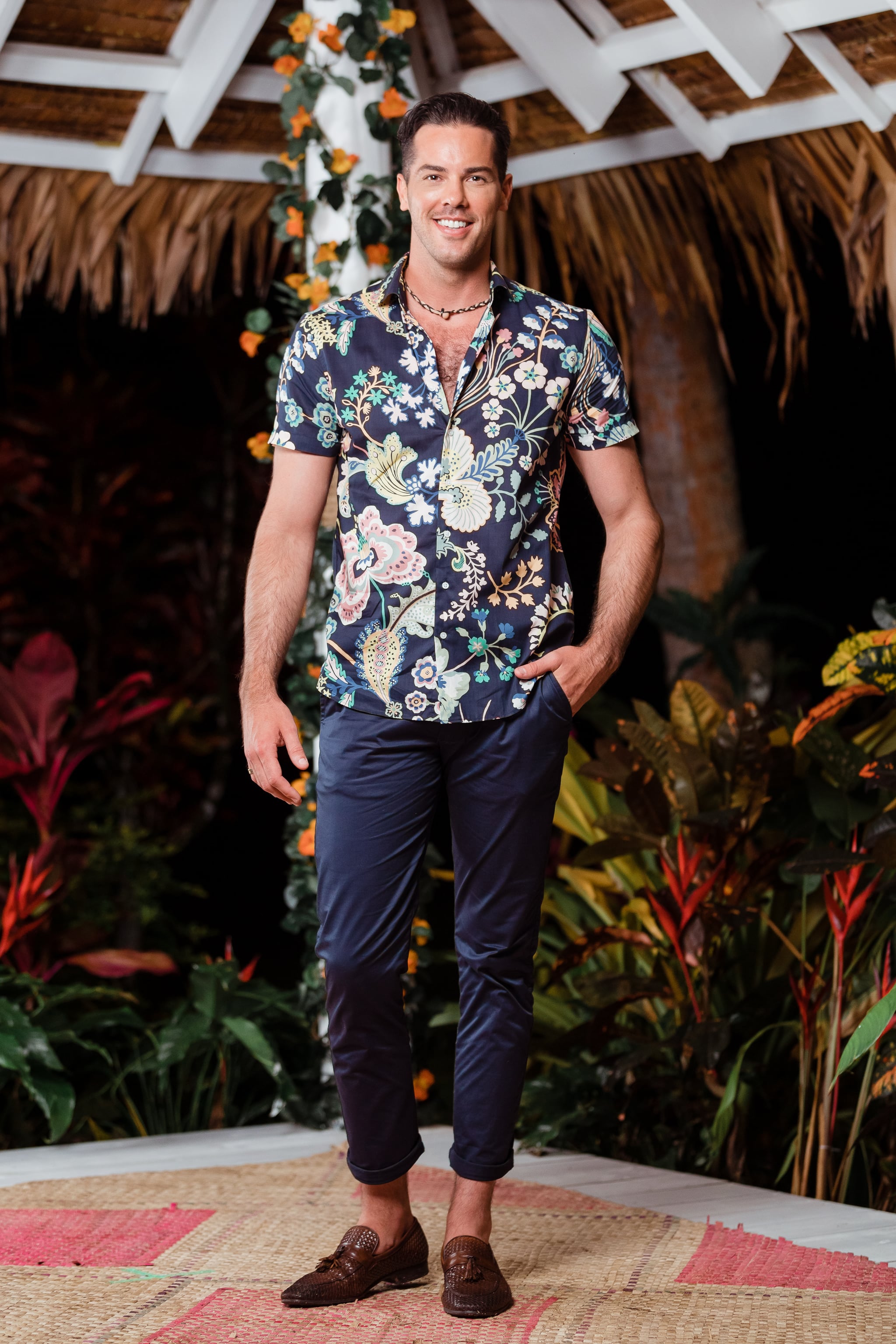 Jake Ellis left Bachelor in Paradise tonight, saying that he wanted to try to rekindle his relationship with Megan Marx, who he met on the first season of the show.
In an episode where Ciarran Stott, Timm Hanly and Jamie Doran each threatened to leave, it was Jake who decided he no longer wanted to be in Fiji.
Partway through the rose ceremony, Jake declared: "I did find love [in Paradise last time] and, if anything, this experience has taught me that I'm still in love. I think I'm gonna make the decision to not take someone's rose that wants to be here when they're genuine, and [not] waste anyone's time. I'm gonna take a chance, I'm gonna go fight for what I love and who I'm in love with."
He offered a further explanation to camera: "I may not have found love again in Paradise for a second time, but, if anything, it's made me realise what I truly had, that I did find my person and that I am still in love with Megan. I'm excited. I'm nervous and I'm hopeful we can find our way back to each other."
During Jake's speech, he talked about how he didn't want to accept a "friendship rose" and just how much his original experience in Paradise meant to him. He encouraged the other contestants to explore their connections with one another, instead of "taking it easy".
Throughout the episode, he railed against the giving of "friendship roses", accusing Niranga Amarasinghe, Cass Mamone, Jamie and Brittney Weldon of just trying to stay on the show, without the intention of really testing their compatibility with other people and trying to find love.
On Tuesday's episode, Helena Sauzier clocked to the fact that Jake might not be over Megan while they were on a one-on-one date. It seemed like the underwhelming date had him dwelling throughout the next episode on whether he'd learn from this second Paradise experience that he wanted to be single, or whether he was leaning towards the idea that "I want what I had".
The on and off-again Megan and Jake confirmed they had split in March 2019, with Jake revealing last night that it was Megan who finally broke up with him. They left Bachelor in Paradise season one as a couple, but didn't stay until the final commitment ceremony.
This month, the pair have been spotted together on the Gold Coast by the Daily Mail and, from their Instagram Stories last week, seemed to be watching the new season of Paradise together.
We'll have to wait and see if they've reconnected since Jake's second try on Paradise.
Bachelor in Paradise airs on Network Ten, Sunday to Wednesday. Join us at our Facebook group Pass the Popcorn to gab about all things reality TV.