Joe Says He's Falling in Love With Elly on The Bachelorette
A Very Smitten Joe Said He's "Falling in Love" With Elly Miles in the Bachelorette Finale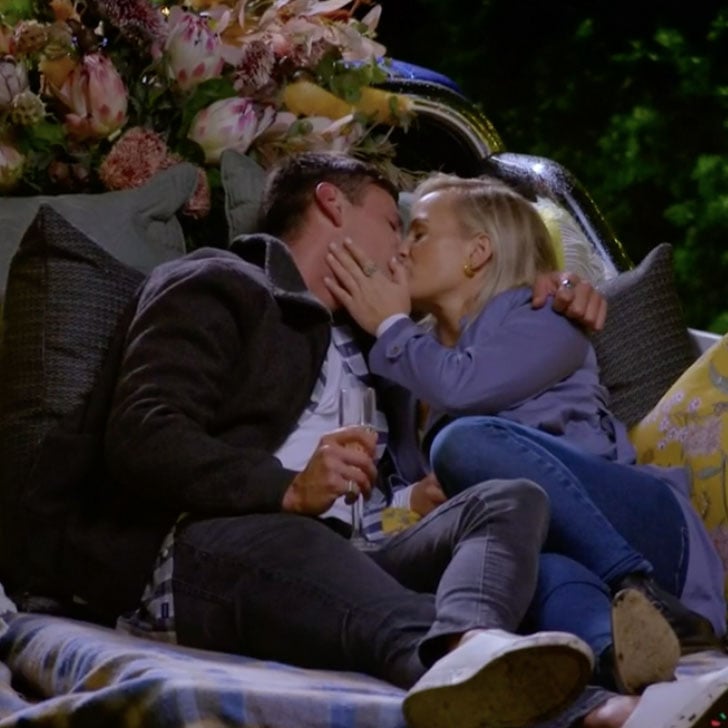 Former flame Joe Woodbury just told Elly Miles he loved her in tonight's Bachelorette finale. After telling her at hometowns he was falling for her, they headed on their final date, with Joe determined to tell her everything he was really feeling.
Elly collected Joe on a steamboat, before they moved to stand-up paddleboarding — or snogging while sitting together on the same paddleboard. They ended their day kissing in the back of a ute (very country!).
"I can just completely be myself," Elly told Joe, after saying how easy it was to be with him.
"You honestly bring out the best sides in me every time I see ya", Joe said, explaining that he felt comfortable he felt with her.
"Every time I picture my future, i just can't not see you in it. i just picture being in Newcastle together, having fun with our friends . . . you becoming part of my family and me becoming a part of yours and one day hopefully starting a family of our own .
"I just know that I made the mistake back then of not putting it all out there," he continued. "I can't get ya out of my head. I'm falling in love with you, I can feel it."
We're not sure we can bear it if Elly doesn't pick sweet Joe at the end of this! What if it is fate?