The Best Tweets From Married at First Sight Episode 31
Stacey and Michael Left Camp Chairs on the Side of the Road and We'll Take Them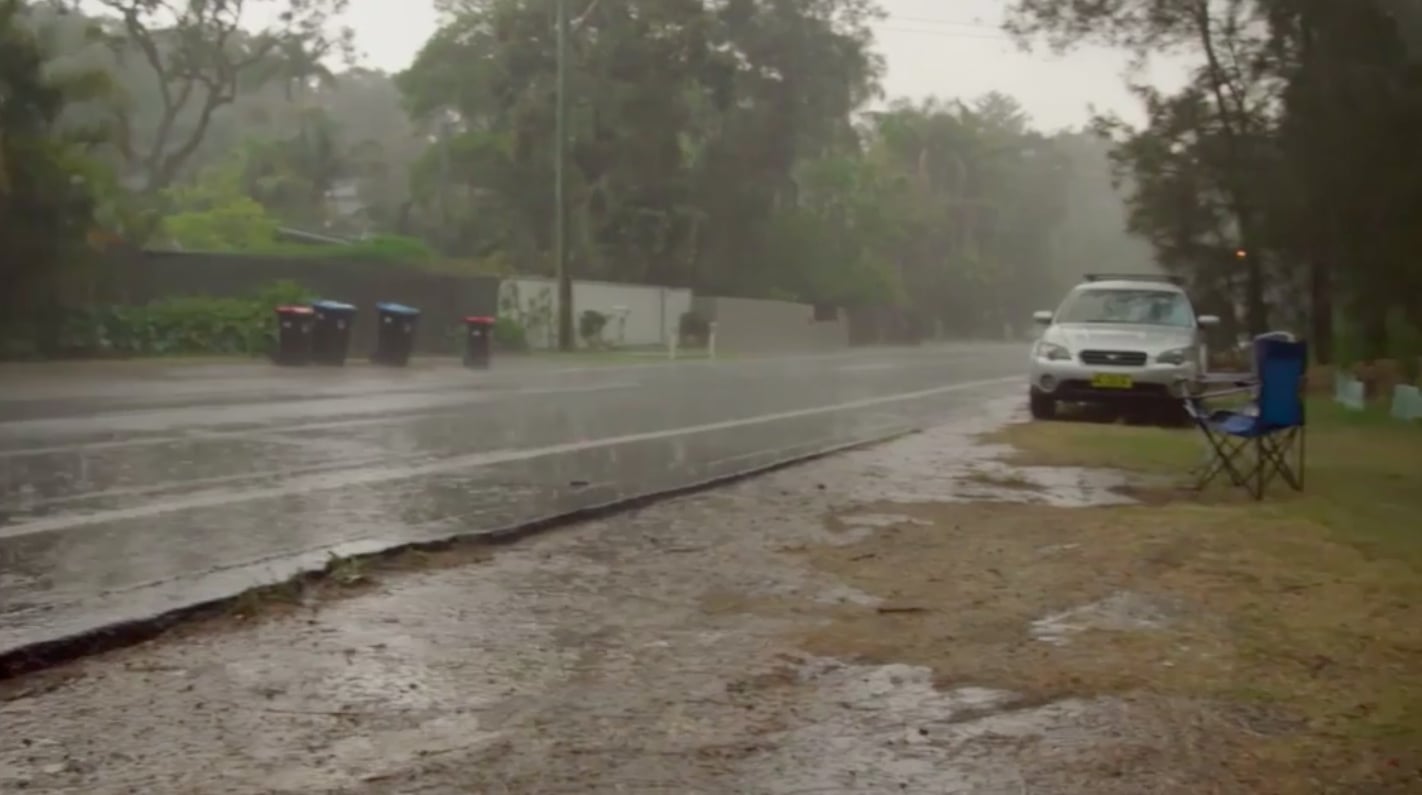 Michael took Stacey on a rather unusual date on episode 31 of Married at First Sight. He rented, or more likely bought, a cheap old car, that he joked cost less than Stacey's Valentino heels, and then asked her to drive north, where, at one point, they pulled over at the side of the road and had a lunch of lukewarm pies, Pop Tops and convenience store sandwiches. Delicious.
Stacey was congratulated for being willing to put up with something so unglamorous, as a person used to living in luxury. When it started to rain, Michael retrieved an umbrella for his TV wife, which she sheltered under before the rainfall became too heavy and they high-tailed it out of there, leaving their precious camp chairs behind.
Don't think the Australian public didn't notice the deserted — and disrespected — camp chairs.
They've left the Bunnings chairs and pies behind!! Michael has truly lost touch with the common man! #MAFS pic.twitter.com/9GVu0dtJOJ

— Hamwise Sandwich (@oh_elbereth) March 24, 2020
Well someone just scored themselves some roadside bunnings chairs #MAFS #MAFSAU pic.twitter.com/UwRxVyTTAH

— Courtney (@thatwitchx) March 24, 2020
#MAFS RIP deck chairs, we barely knew ye pic.twitter.com/l3ccA8UPgF

— S.B (@SurfdogTV) March 24, 2020
Rumour has it the camp chairs are still sitting on the side of the road to this day #MAFSAU #MAFS

— Crisp (@cookasshoe) March 24, 2020
What a waste of two perfectly good $20 Bunnings chairs! #MAFS

— Steph B (@TheSBatman) March 24, 2020
They're just gonna leave the chairs there? #MAFS

— rach 🌸 (@rachdotcom) March 24, 2020
I think those two deck chairs left behind have more of a future than this years cast #MAFS

— Jenny Jones eating bones🦴 (@JLapin1) March 24, 2020
Do you feel as unloved as the bunnings chairs left behind? #mafs #mafsau

— WhiteTulips (@WhiteTulipsCake) March 24, 2020
Stacey: "I'm on a $20 Bunnings Chair"
I actually saw them in Bunnings for $10 the other day, jokes on you hun..#MAFSAU #MAFS

— Amanda Catalano (@AmandaAngiolino) March 24, 2020
What was so bad or stressful about driving a car, sitting in a Bunnings chair and eating a sandwich?

How has Stacey taken one on the chin? 🤷🏻‍♂️#MAFS #MAFSAustralia #MAFSAU #mafsaunz pic.twitter.com/OmPNzlxlye

— Married At First Sight Experts (@mafsexperts) March 24, 2020
Lollllll Stacey referring to herself as "adventurous" because she sat in a Bunnings chair eating a dirty street pie on the side of the road. Fair stretch love #MAFS #MAFSAU

— Beebb (@BiancaAkbari) March 24, 2020
You don't know struggle unless you've sat on a deck chair #MAFS #MAFSAU

— Las Wijayatilake (@LasandroFlores) March 24, 2020
Married at First Sight airs on Channel Nine, Sunday to Wednesday. Join us at our Facebook group Pass the Popcorn to chat through the ep!