The Best Tweets from Married at First Sight Episode 33
People Reckon Scott Morrison's Post-Press Conference "Meeting" Was With MAFS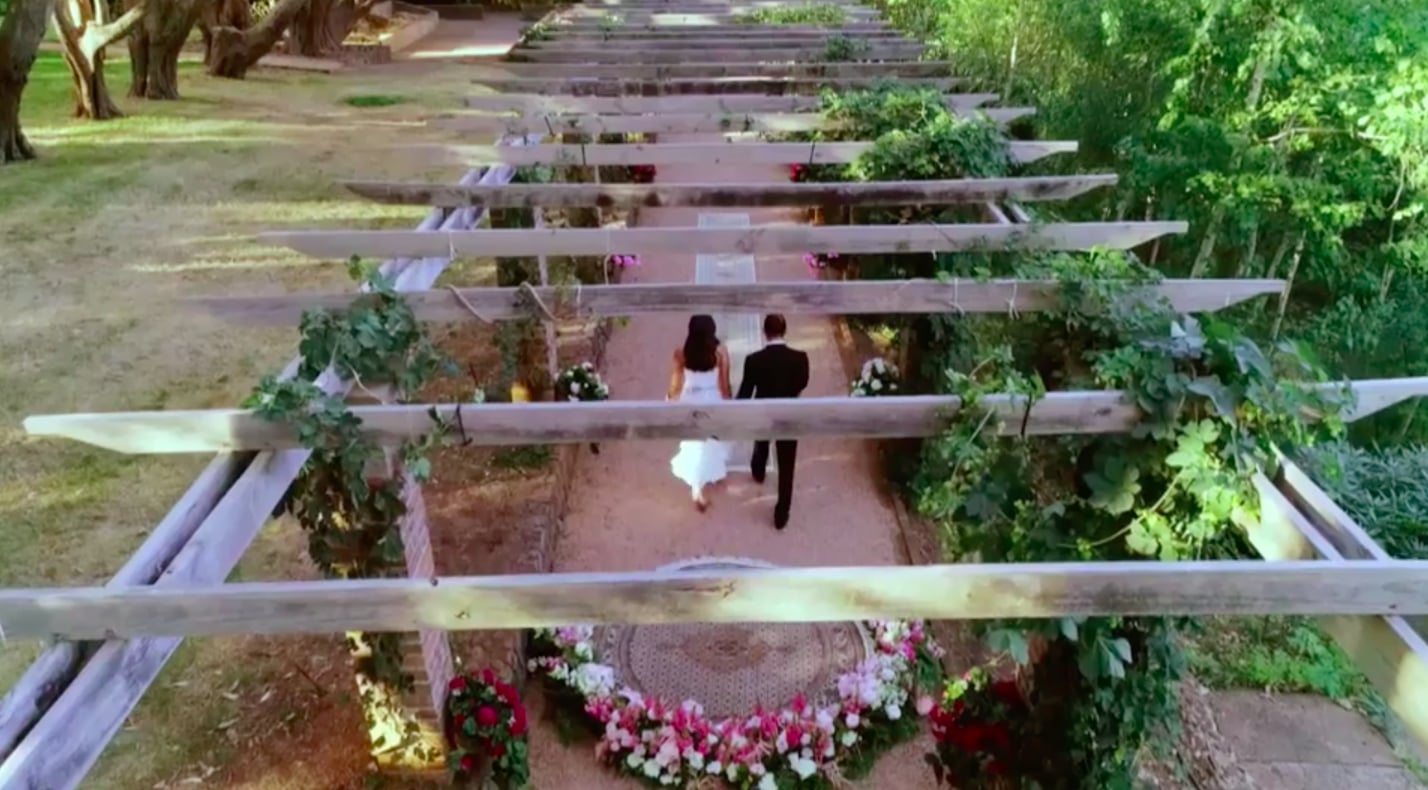 It seems like all of Australia tuned in for episode 33 of Married at First Sight — and we mean all of Australia.
Scott Morrison held another live press conference announcing further COVID-19 restrictions, including a shutdown of skate parks, playgrounds and outdoor gyms, as well as a reduction of public gatherings to just two people. At the end of his press conference, he said he had to duck off to another meeting.
Well, the nation was skeptical that this so-called "meeting" was actually a date with part one of the final vows on Married at First Sight.
ScoMo saying that he has to wrap it up because he has an important 'meeting' which is code word for #MAFS is starting right now.

— charlotte (@charlottteLK) March 29, 2020
Scomo only had to run because he knows #MAFS is meant to start now

— Tahlia Pritchard (@Tahls) March 29, 2020
"Sorry I really have to go, #MAFS is on."

— Dean Nye (@Dean_Nye) March 29, 2020
PM ended I abruptly as he wants to catch #mafs.

— Dusty Pee (@DustyPee) March 29, 2020
Did Scomo really need to end the press conference right on 7pm for 'another meeting' or did he just want to settle in for the final vows on MAFS 🤔🤔🤔 #MAFS

— Darcie McDonald (@DarcieMcDonald) March 29, 2020
Who would've thought watching #MAFSAU #MAFS would end up less depressing than the outside world.

— Stay at Home Sue. (@SueKennedy19) March 29, 2020
#MAFS
Scomo leaving the press conference to be home before the last hour of MAFS pic.twitter.com/tTAUT5PQBF

— Roger (@Roger27397677) March 29, 2020
@ScottMorrisonMP clearly needed to leave that presser to watch the #mafs vows

— Damo (@bigfarkenmaxi) March 29, 2020
Married at First Sight airs on Channel Nine, Sunday to Wednesday. Join us at our Facebook group Pass the Popcorn to chat through the ep!