The Best Tweets from Married at First Sight Episode 36
The Married at First Sight Finale Gave Us One Last Chance to Baulk at the Experts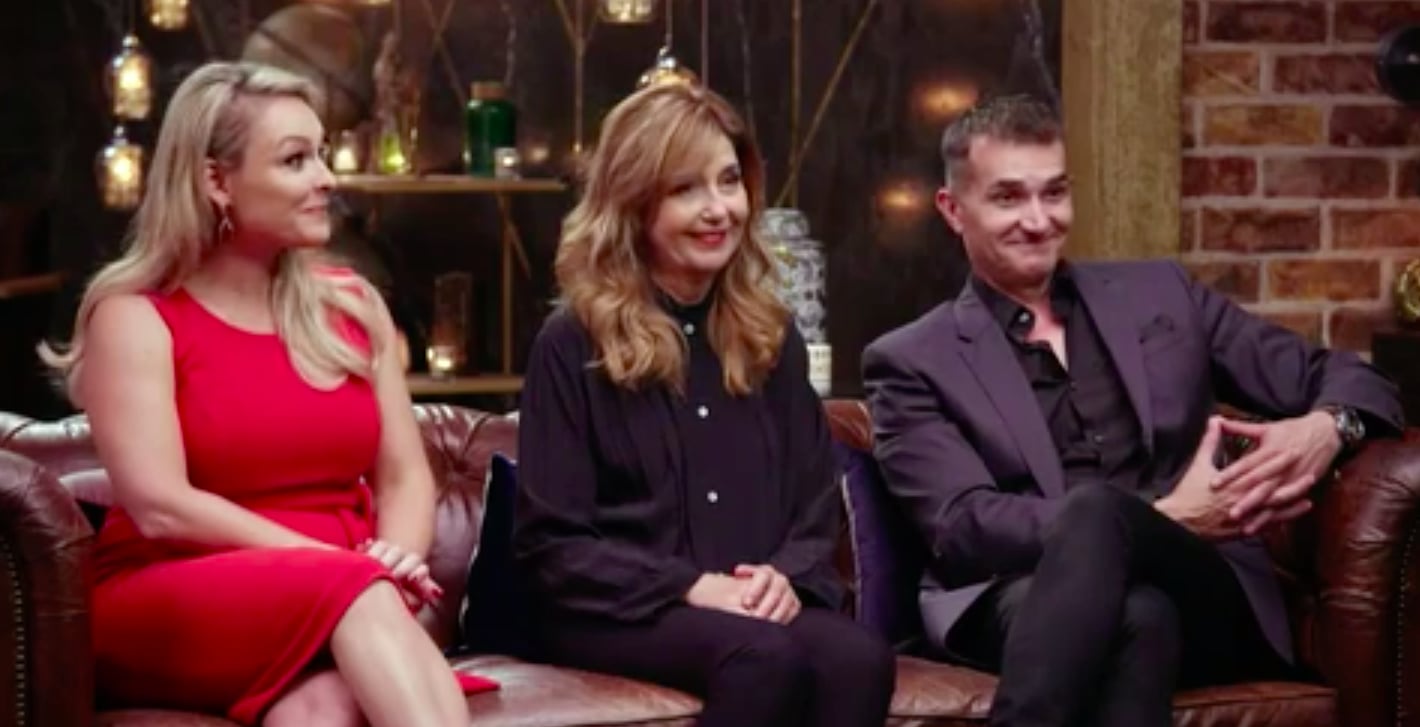 All the couples returned for episode 36 of Married at First Sight, where they sat down with the experts for the last time. Some of the most dramatic couples of the season talked through their issues, from the Hayley-Michael cheating scandal, to Ivan and Aleks' abrupt departure, to the drama around Stacey and Mikey.
Because the episode was set up around the couples talking to the experts, people couldn't resist this one last chance to dunk on them for seemingly mismatching so many people — the only couples still together are Liz and Seb, and Aleks and Ivan, who decided to leave the show halfway through.
Snap poll: who is worse at their job - these "experts" or whoever should've stopped the Ruby Princess passengers?#Covid_19australia#MAFSAU#MAFS pic.twitter.com/SzAhOS4PNg

— Kath2015DG (@Kath2015DG) April 5, 2020
#MAFSAU #mafs Ivan and Aleks shitting all over the experts and the show in general is the best thing ever pic.twitter.com/eXmeinFbls

— 🌏 (@atthetennis) April 5, 2020
The 'experts' realising that the most successful couple - Aleks and Ivan - on this shows DIDN'T need their advice at the end: #MAFS #MAFSAU pic.twitter.com/9Py3y5jHuS

— deadplant15 (@deadplant15) April 5, 2020
It's just getting clearer by the minute that Ivan and Aleks set up that whole drama to get away from the "Experts" and pursue their relationship outside the experiment. 😛#MAFS #mafsaunz #MAFSAU pic.twitter.com/RAzFUncRiZ

— Married At First Sight Experts (@mafsexperts) April 5, 2020
IVAN: Aleks and I are in love and totally kiss and stuff#MAFS EXPERTS: You are obviously lying but we need a win from this train wreck, so... congrats!#mafsau

— Jake Watt (@JakeChatty) April 5, 2020
On reflection, I do admire how Ivan and Aleks stood firm and refused to be bullied or belittled by the group or the experts #mafsaustralia #MAFSAU #mafs

— JPS (@JonathanEva2018) April 5, 2020
Next up, the Cheating wife and the Toilet Toothbrush guy. 🤷🏻‍♂️

Wish this was a joke but that's how great the experts have matched the couples 🥴#MAFS #MAFSAU #mafsaunz

— Married At First Sight Experts (@mafsexperts) April 5, 2020
I thought the biggest scandal on #MAFSAU was calling these three buffoons "experts"!!!! #MAFS pic.twitter.com/GeGAq0Lmdc

— Stay at Home Sue. (@SueKennedy19) April 5, 2020
That was the final episode of Married at First Sight. Join us at our Facebook group Pass the Popcorn to chat through the ep!