The Funniest Tweets From Married at First Sight Episode 7
All the Tweets That Made Us Chuckle on Married at First Sight Episode 7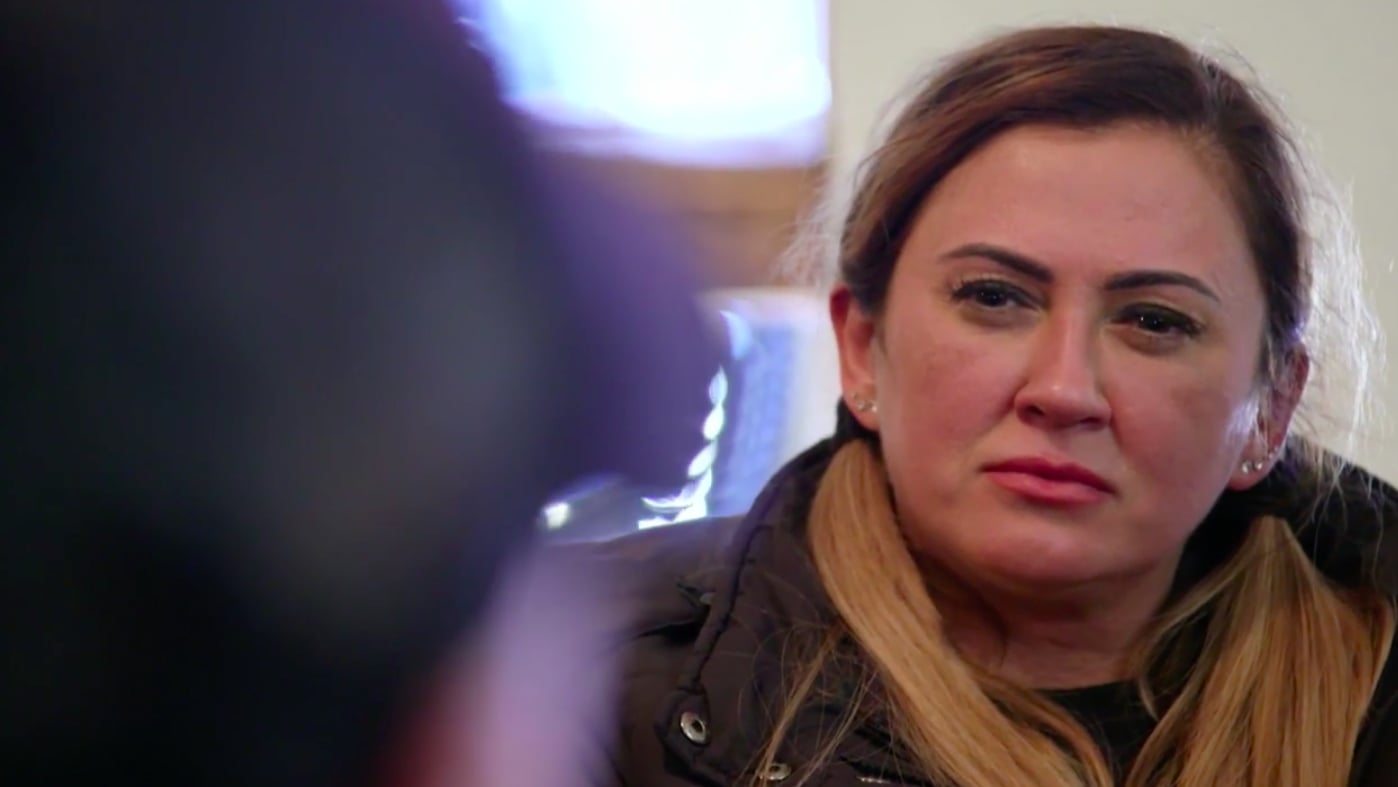 Tonight's Married at First Sight gifted us with four things: a Connie and Jon pash, a Stacey and Michael fight (which escalated to sex???), a strange ski-based argument between Mishel and Steve, and an insight into Ivan's singular mind. That man was desperate to have his phone back, only allowing himself time to unwind with his new wife, Aleks, after all avenues had been exhausted.
Yep, it was the second honeymoon episode, which saw all our couples flown to far-off destinations to spend some relaxing, quality time with each other, unearthing each other's flaws and cute quirks.
As always, the Twitter-using public was along with us for the ride, providing us with some much-needed insight into this perfect trainwreck of a show. Are any of these couples going to last?
Here are some of our favourite tweets reflecting on episode seven:
Imagine what it's like to be one of the MAFS camera people.
The cameraman wanting to know how the wedding night went: #MAFS pic.twitter.com/9TA5bLdW2Z

— seapunk aesthete 💮 (@BiancaNeveXO) February 11, 2020
Some of these couples seem doomed.
I'm starting to seriously wonder if any of these couples are even going to make it to the dinner parties #MAFS #MAFSAU

— Colonel Kickhead (@colonelkickhead) February 11, 2020
We want to know what happened off camera!
Hey Michael, if you're gonna get pissed and make and arse of yourself at least do it on camera for our enjoyment #mafs #mafsau #MAFSAustralia

— Chris Thorburn (@ChrisThorburn33) February 11, 2020
Stacey's unimpressed face is a mood.
Stacey is me when my ASOS delivery says delivered but nothing is at my door..

#MAFS #MAFSAU pic.twitter.com/Z6Ee44uy2i

— AMY ⭐️ (@amyjane_76) February 11, 2020
People were not into Steve's behaviour.
And here's Steve going for his drivers licence #MAFS #MAFSAU pic.twitter.com/8eN9Ff4g1b

— Brizey68 (@BV2268) February 11, 2020
My $300 pants! I can't believe I've ripped my $400 pants. Does anyone know where I can repair my $500 pants? #mafs #MAFSAU

— Vhesperus (@vhesperus) February 11, 2020
Your whinging about her whinging is just as annoying as her whinging. #MAFS

— Emmee (@blueemmee) February 11, 2020
Apologising for swearing is such b.s. She wasn't really swearing *at* him, she was using a swear word in frustrated response to him being aggro at her and he nitpick about it to win the argument. This is not a good sign about future disagreements. #MAFS #MAFSAU

— Isobel Ardent (@isobelardent) February 11, 2020
But we're barracking for Connie.
Connie is my favourite. One of the most genuine/real girls on the show. I wish her nothing but happiness. #MAFS

— stepho mode (@hazzamynazza) February 11, 2020
We just couldn't be a MAFS contestant.
I could not go on this show. My backstory isn't dramatic enough. 😒 #MAFS #MAFSAU

— Isobel Ardent (@isobelardent) February 11, 2020
Oooft, we cannot wait for the first dinner party tomorrow.

Married at First Sight airs on Channel Nine, Sunday to Wednesday. Join us at our Facebook group Pass the Popcorn to chat through the ep!